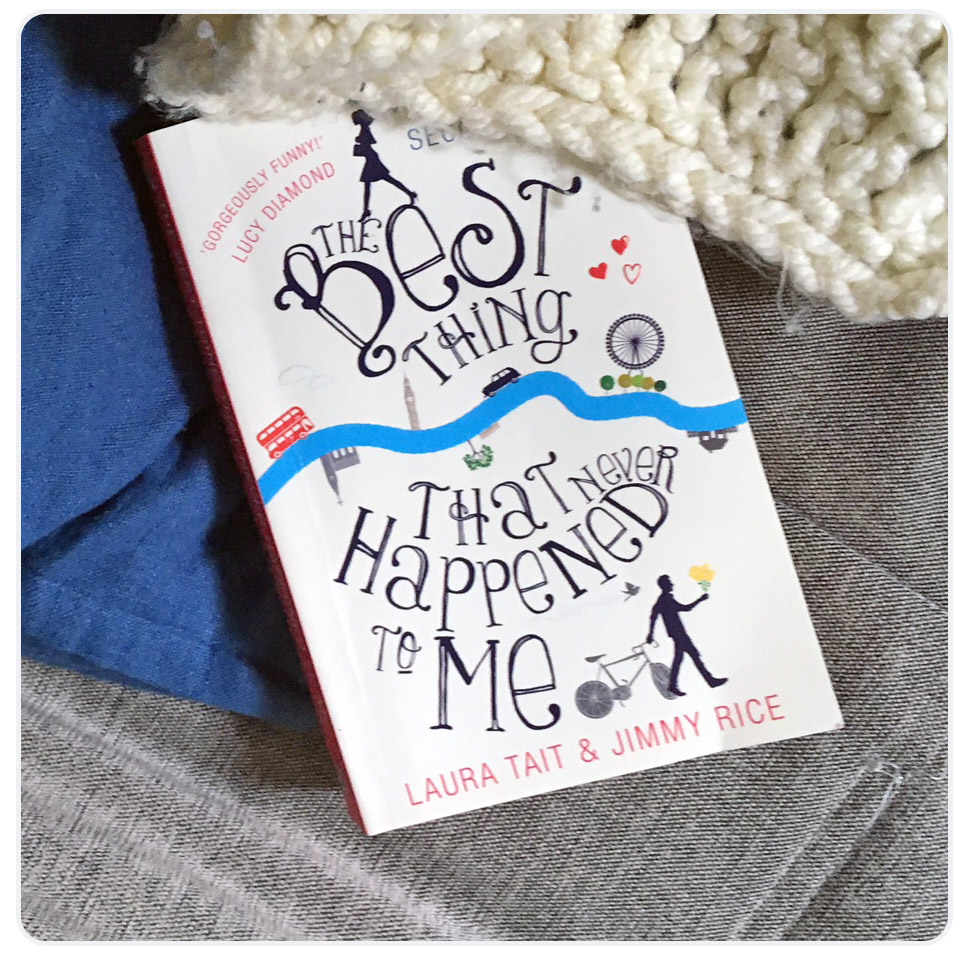 Bild: Franzi.
Es gibt einfach Momente, da braucht man Literatur fürs Herz. Zum Glück gibt es meinen großen Stapel ungelesener Bücher, der für den Fall der Fälle immer etwas parat hat. Das Beste, das mir nie passiert ist (Im englischen Original: The Best Thing That Never Happend To Me) von dem Autorenduo Laura Tait und Jimmy Rice eignet sich ganz hervorragend für solche Momente :).
Idee des Buchs:

Holly und Alex waren schon zu Schulzeiten beste Freunde … na gut, eigentlich waren beide heimlich ineinander verliebt, haben es aber nie geschafft es sich zu gestehen. Dann zog Holly zum Studium nach London, Alex blieb allein in der provinziellen Heimatstadt zurück und der Kontakt zwischen den beiden brach ab.  Zehn Jahre später zieht Alex nach London. Das hat natürlich nichts mit Holly zu tun, zumindest redet er sich das ein. Holly ist auch nur an Freundschaft interessiert, schließlich hat sie bereits eine (heimliche) Beziehung mit ihrem Boss. Oder ist da etwa doch mehr?
Was ist besonders toll an dem Buch?
Wie schon gesagt, es ist ein Buch fürs Herz – keine hohe Literatur, aber auch nicht triefend vor Romantik. Es geht um verpasste Gelegenheiten, zweite Chancen und den Mut, den es braucht zu sich, seinen Träumen und Gefühlen zu stehen. Genau das richtige für ein paar gemütliche Stunden auf dem Sofa/dem Liegestuhl.
Habt einen entspannten Start in eine Woche voller schöner Stunden!
**Ist das jetzt Werbung, weil ich auf das Buch verlinke? Wahrscheinlich schon. Gekauft habe ich das Buch trotzdem selbst und nein, ich bekomme kein Geld oder irgendwelche Leistungen für diese Buchvorstellung. Muss diese Passage jetzt zukünftig unter alle meine Beiträge? Wahrscheinlich ja – ich entschuldige mich jetzt schon dafür.**