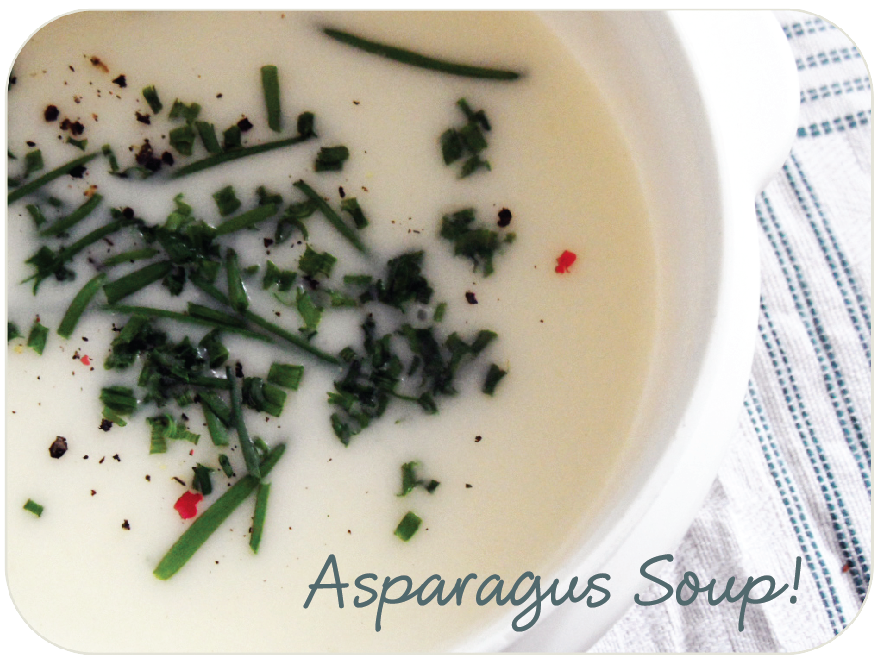 Pic by Franzi.
Asparagus is everywhere right now – in the supermarket, on the farmers market or sold at the wayside from temporary booths. And I can hardly resist to buy it everyday. There are so many variations to prepare this delicious white vegetable. And the best part: If you're cooking your asparagus to eat it either with new potatoes and sauce hollandaise or as salad or on a tart you can always use the water in which you cooked it to make in addition a tasty asparagus soup. It is pretty simple: Only prepare a white roux and add bit by bit the asparagus water. Season it with salt, pepper, a dash of sugar and – if you like- top it with minced chives.
Enjoy!
More asparagus recipes: Asparagus Salad , sauce hollandaise & other asparagus ideas!
Like always: All credits appear after clicking the links. If you are interested in putting ads on My so-called Luck feel free to email me for details!