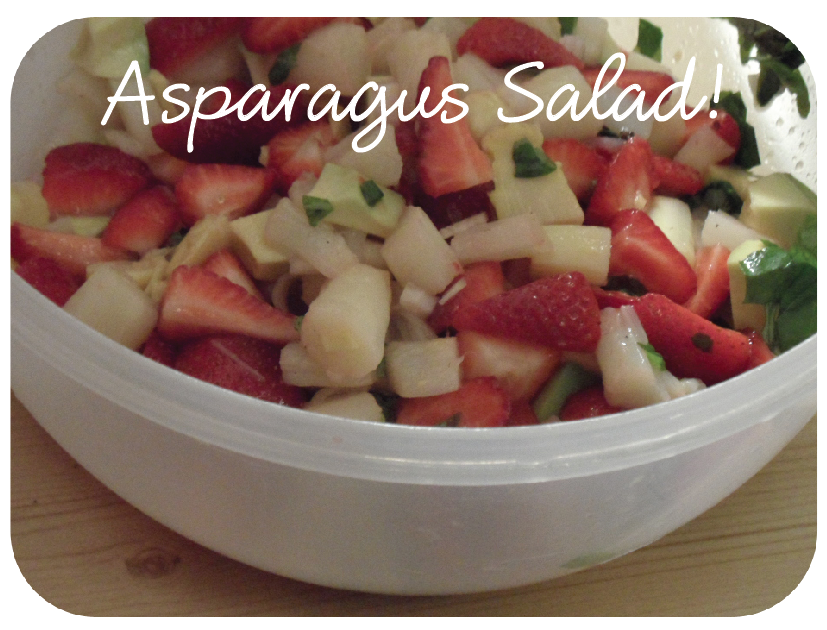 Pic by Franzi.
I hope you all had a wonderful May 1! I made a nice bike tour with a friend of mine and enjoyed the perfect weather (somehow yesterday's post seemed to have worked 😉 ). And because a have a big asparagus fan in my life I also prepared this asparagus salad. Yummi!
Recipe:
Ingredients: Serves 2.
 500g strawberries, 1 avocado, 1 kg asparagus, a handful fresh basil leaves, the juice of one orange, 1 onion, 2 TblSps aceto bianco, 1TblSp honey, 2 TblSps olive oil, 1 TblSp honey, vanilla sugar, salt, pepper.
Preparation:
Cook the asparagus in salted (plus a pinch of sugar added) water for app. 20 minutes. Cut  the asparagus, the avocado, the onion and the strawberries into pieces. Add the orange juice and prepare a dressing with the aceto bianco, honey, the olive oil, vanilla sugar, salt and pepper. Add to the salad. Mix and serve with basil leaves.
Enjoy!
Like always: All credits appear after clicking the links. If you are interested in putting ads on My so-called Luck feel free to email me for details!