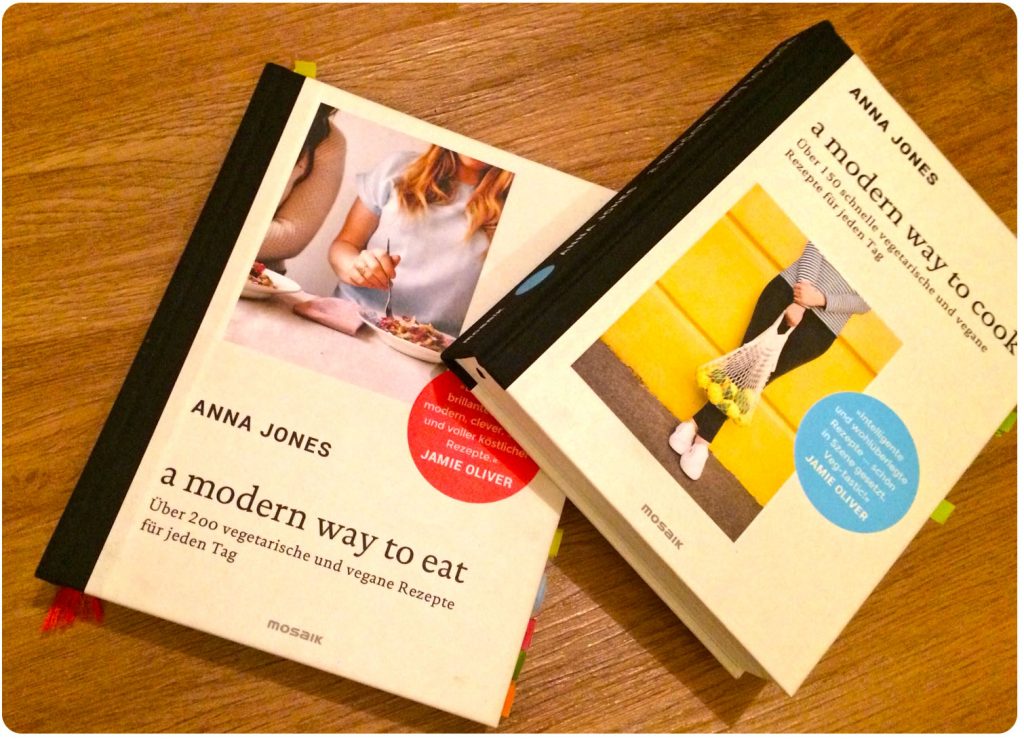 Pic by Franzi.
Today I would like to present you two current cookbook favs of mine: a modern way to eat and a modern way to cook. Both are written by Anna Jones – a cook, stylist and writer. The books are a wonderful collection of vegetarian recipes that are not quite ordinary but easy to prepare and totally convenient for everyday.
Plus, every recipe is accompanied by a little story told by Anna Jones: Why and how she did create the recipe in the first place, at which season it should be served or she gives some clever tips regarding the preparation. I have the German versions of the cookbooks – simply because those books are printed on apple paper (yes, that's indeed paper made from apples). I just think that's wonderful – not only because it's sustainable, but also because it looks and feels really beautiful.
Two weeks ago, Anna Jones announced her third cookbook – its name will be The Modern Cook's Year and it will be released (in English) on October 5, 2017. Yeah :)!
Enjoy your week!
Like always: All credits appear after clicking the links. If you are interested in putting ads on My so-called Luck feel free to email me for details.