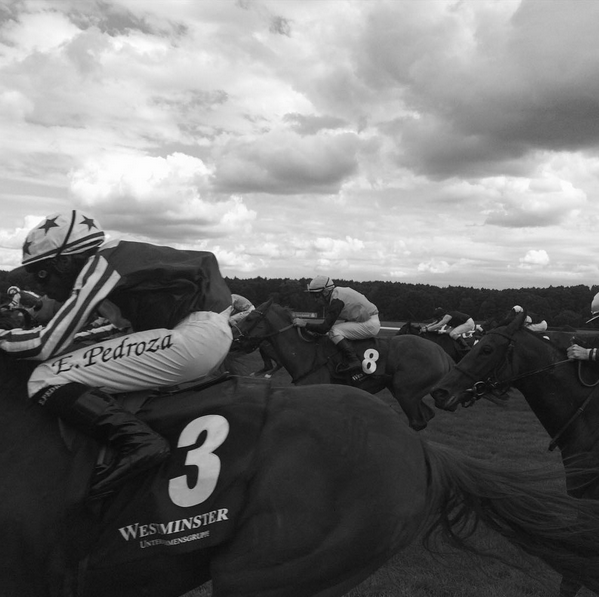 Race! All pics by Franzi. See more on Instagram.
Today just some new pictures from my Instagram account I made during the last four weeks. I use Instagram mainly as a way to live out my artsy moments ;). So, I thought it would be great to share the latest pics with you from time to time. Last month I discovered not only a loooong (chalk) snake in my courtyard, but I also visited for the first time a horse race, saw some stunning 1980s architecture in Chemnitz and enjoyed the evening sun at the Alster in Hamburg.
I wish you a wonderful new week! Have a beautiful one :)!
Like always: All credits appear after clicking the links. If you are interested in putting ads on My so-called Luck feel free to email me.