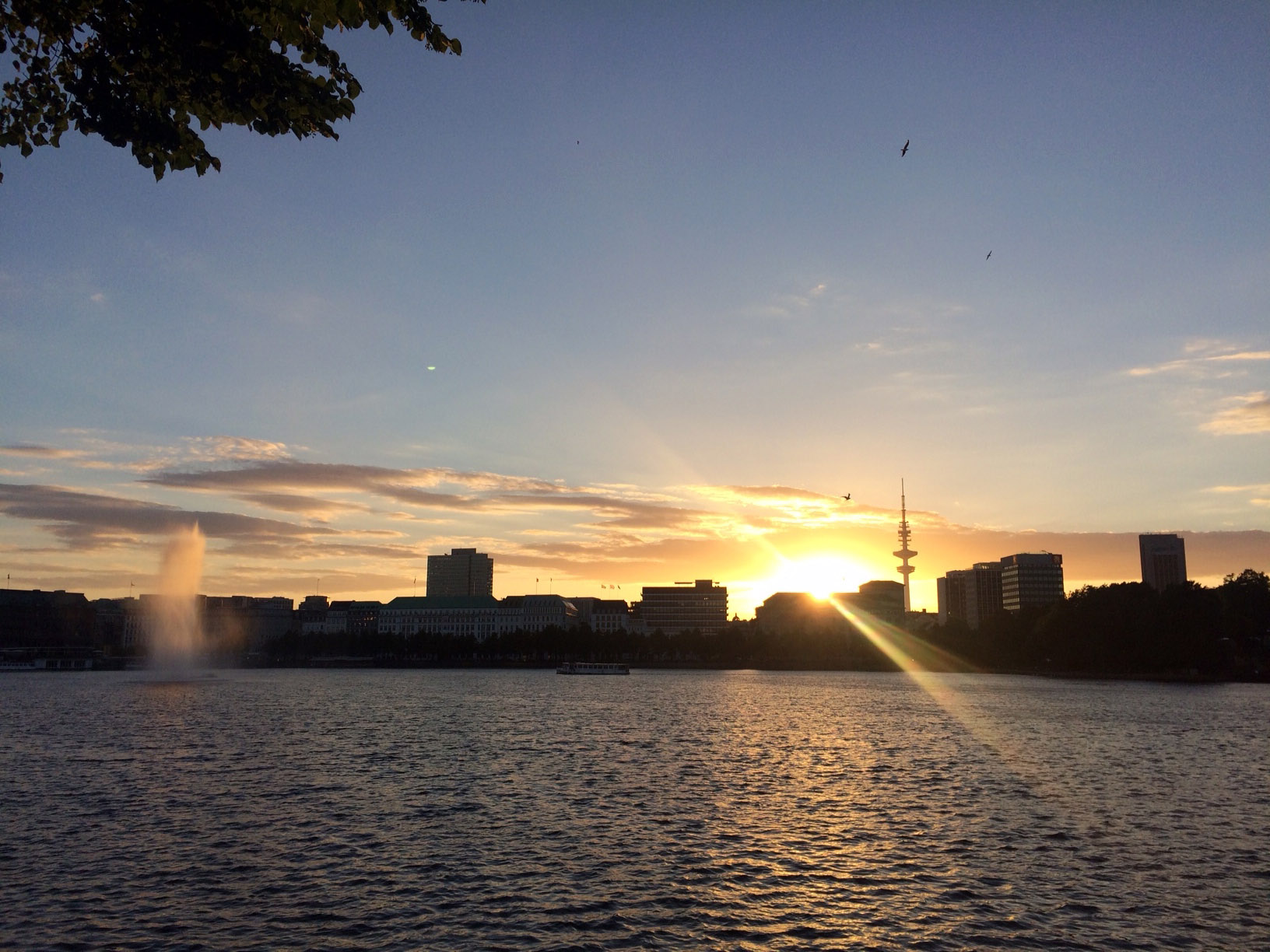 Sunset on the Alster (Friday, August 4). All pics by Franzi.
The last four weeks felt like a rollercoaster ride. There were extremely emotional moments and I was always on the run. Looking back, I first remember those big events that were incredibly important for me and my pals. But then there were also those pretty little moments: The ones that lasted only some hours or even minutes and came unexpected. Those moments are what makes life worth living and the happy power boosters that always give me fresh energy.

I wish you a wonderful new week! Enjoy those small pretty moments :)!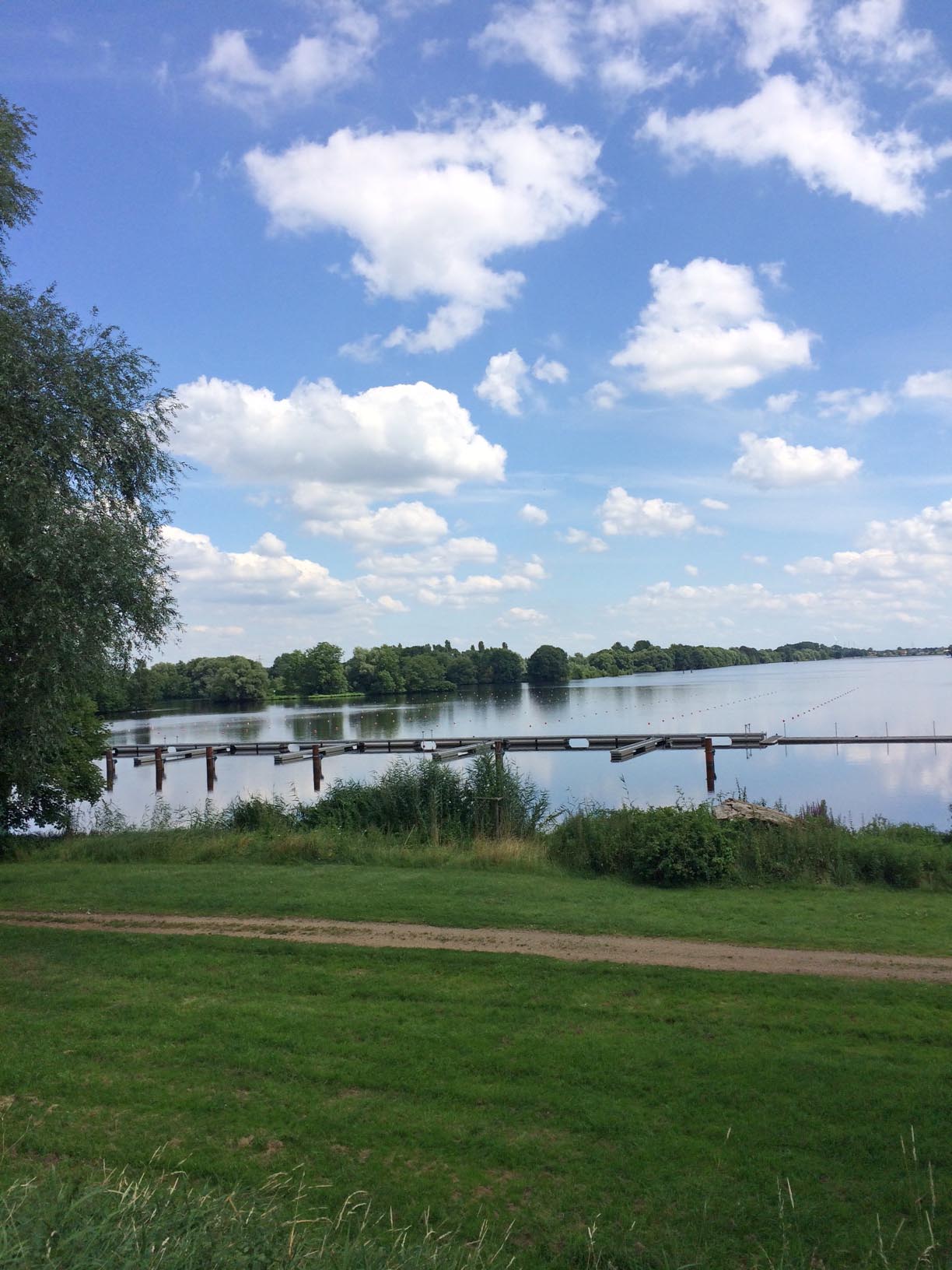 Stunning view on the Dove Elbe in Vierlande (Friday, July 21)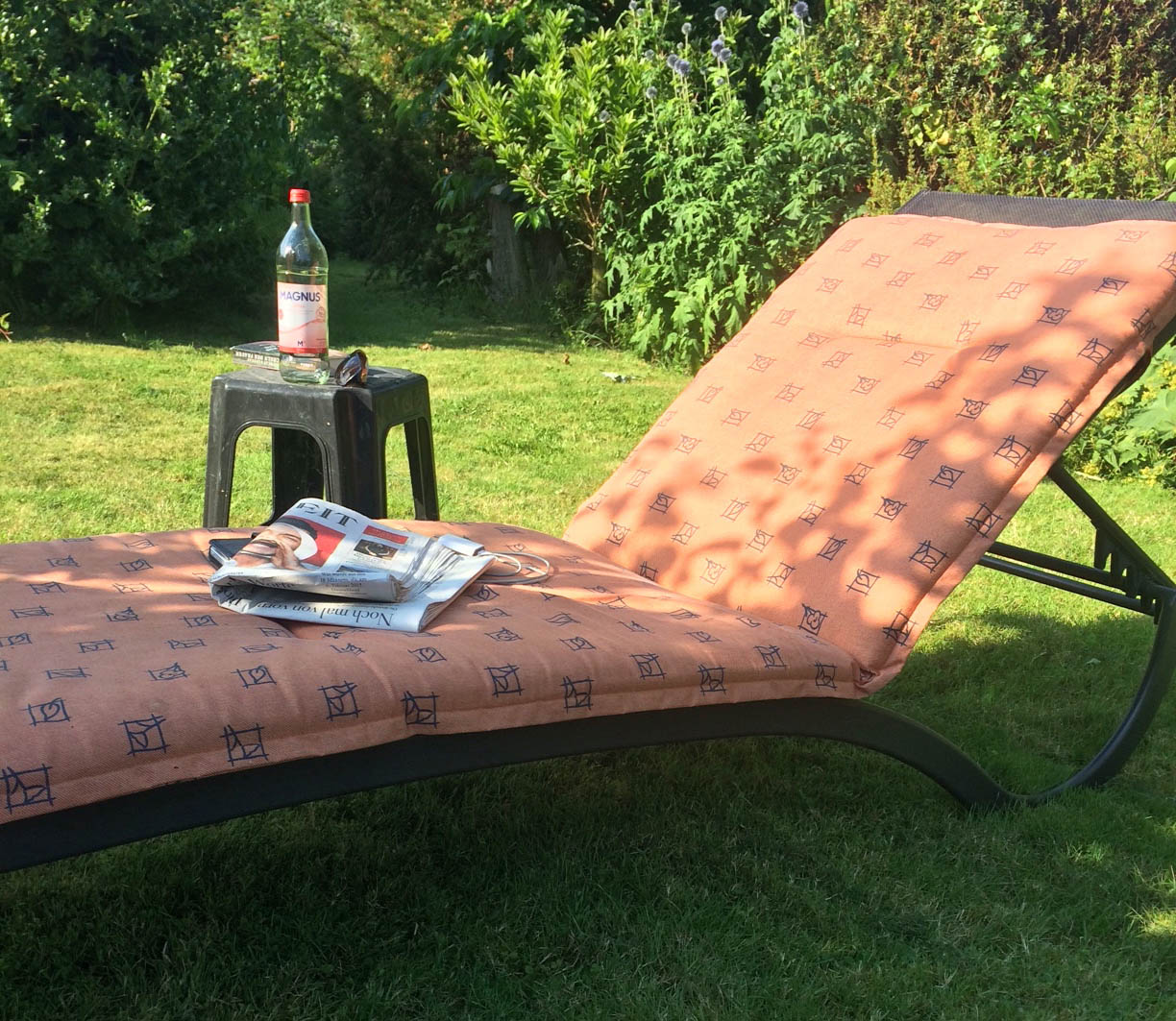 A relaxed afternoon in the allotment garden of my pal Annika (Friday, July 21)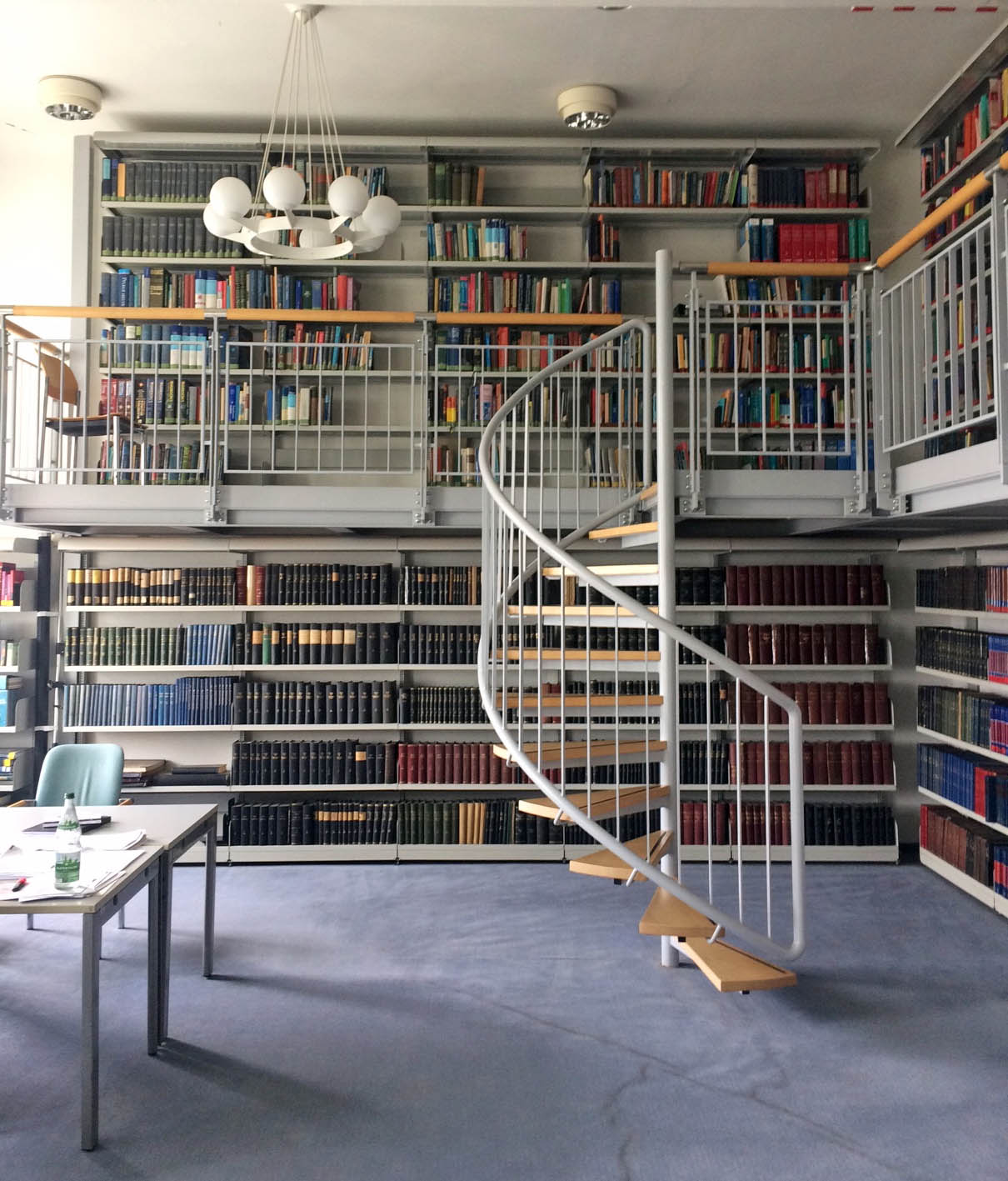 A tour through the Bernhard Nocht Institute for Tropical Medicine with its impressive library (Thursday, July 27)
A walk from my dad's house in Chemnitz to the Adelsbergturm – the same walk I did with my grandpa every time when I visited him as a kid (Saturday, July 29)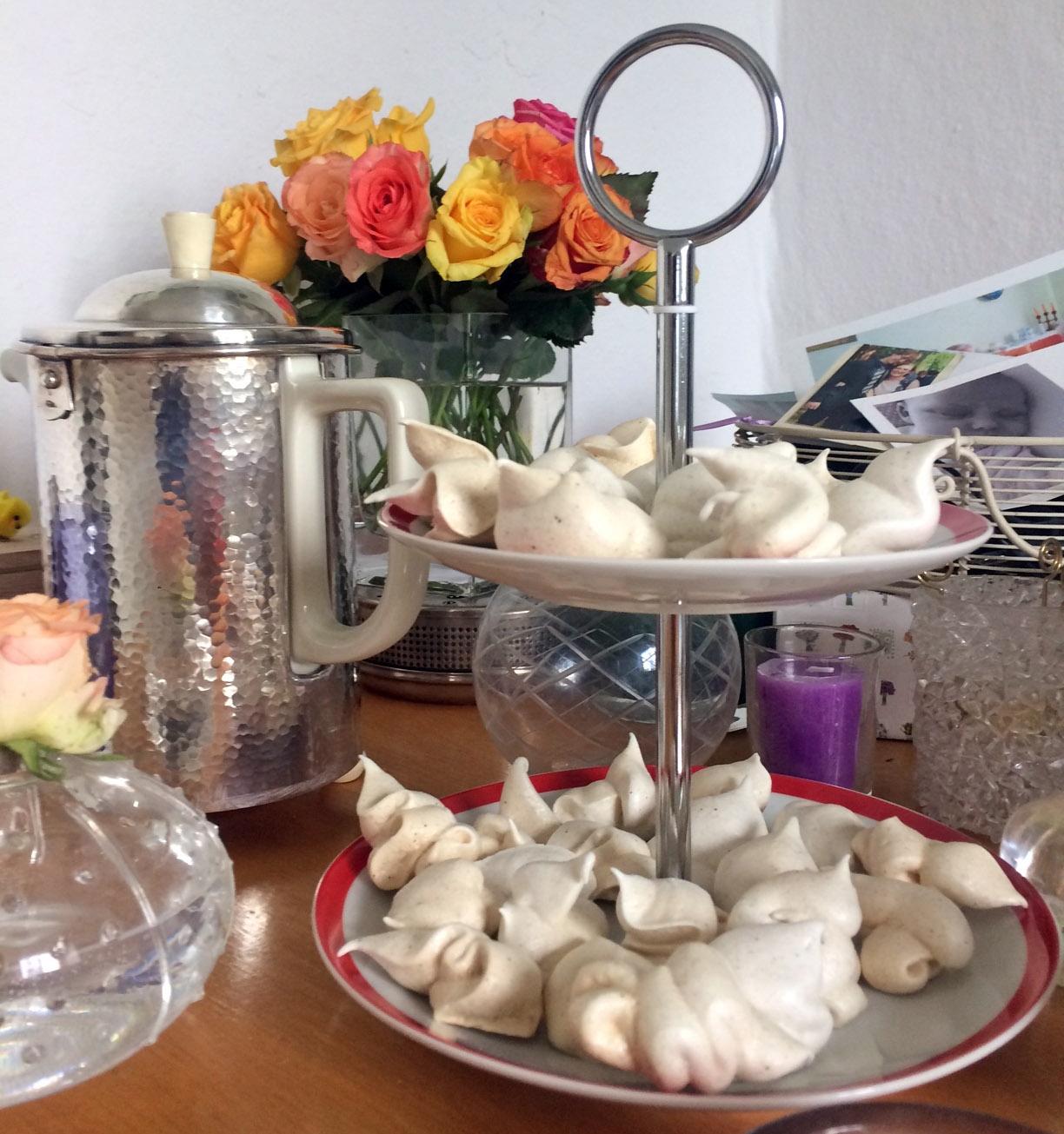 Home-made meringues and fresh roses from the Isemarkt (Friday, August 4)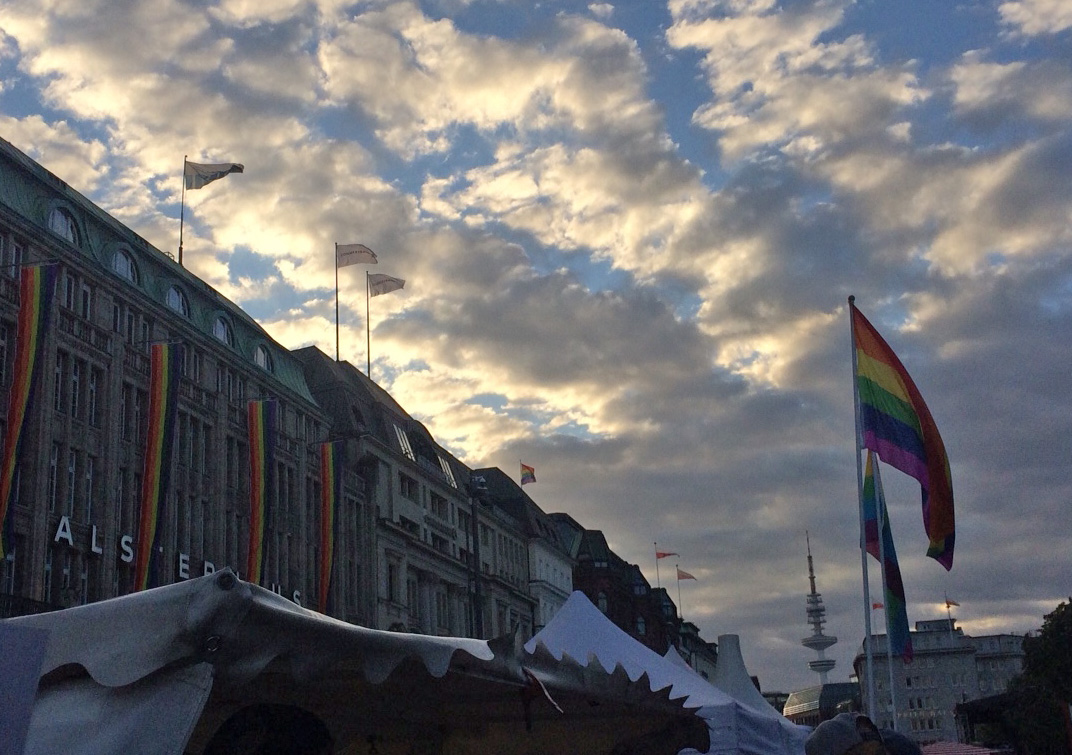 On the CSD pre-party at the Jungfernstieg (Friday, August 4)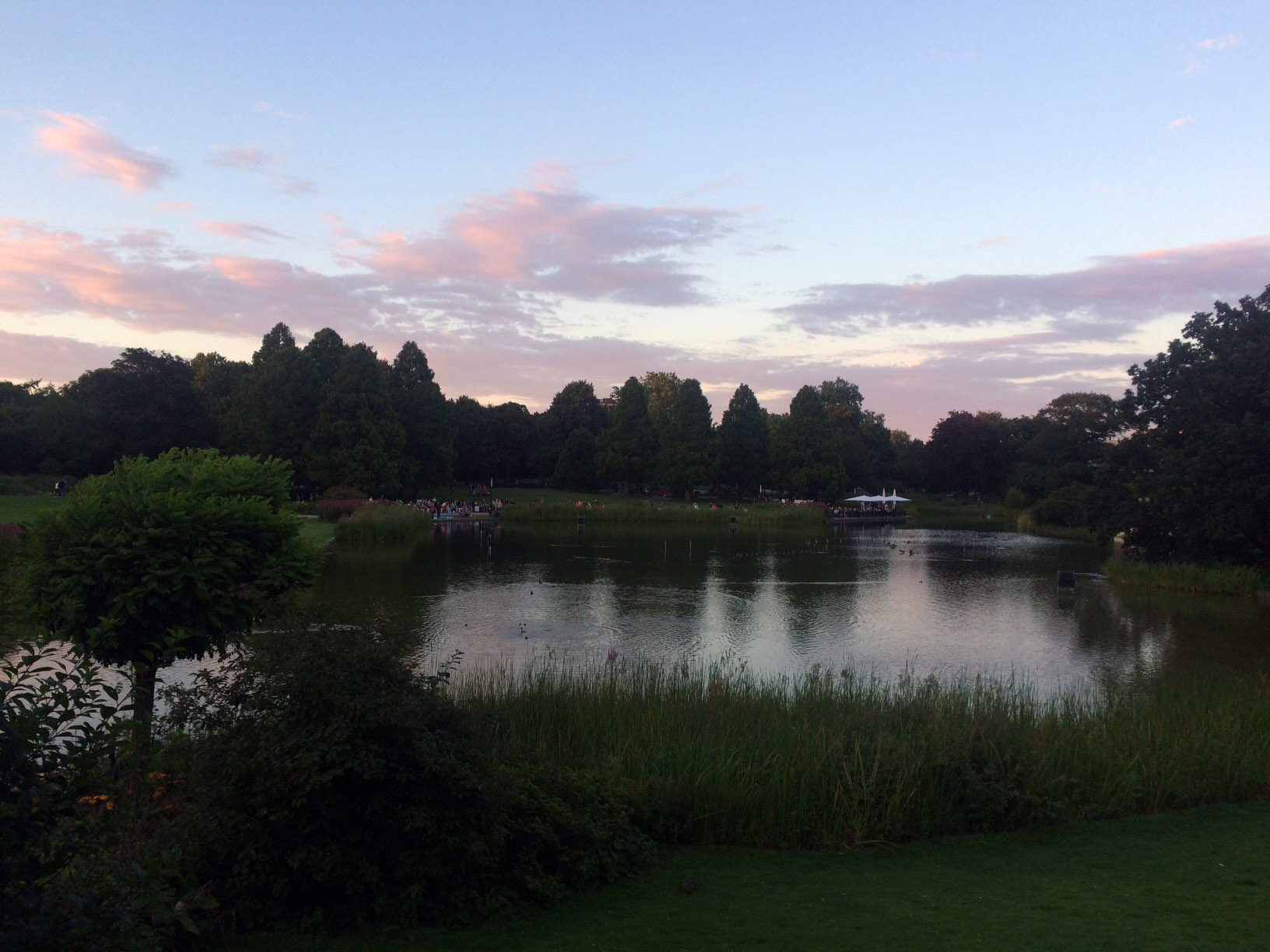 Sunset in Planten un Blomen (Saturday, August 5)
A relaxed evening on the couch: Just me, Stephan and a bottle of wine. Perfect (Tuesday, August 8)!
Like always: All credits appear after clicking the links. If you are interested in putting ads on My so-called Luck feel free to email me.