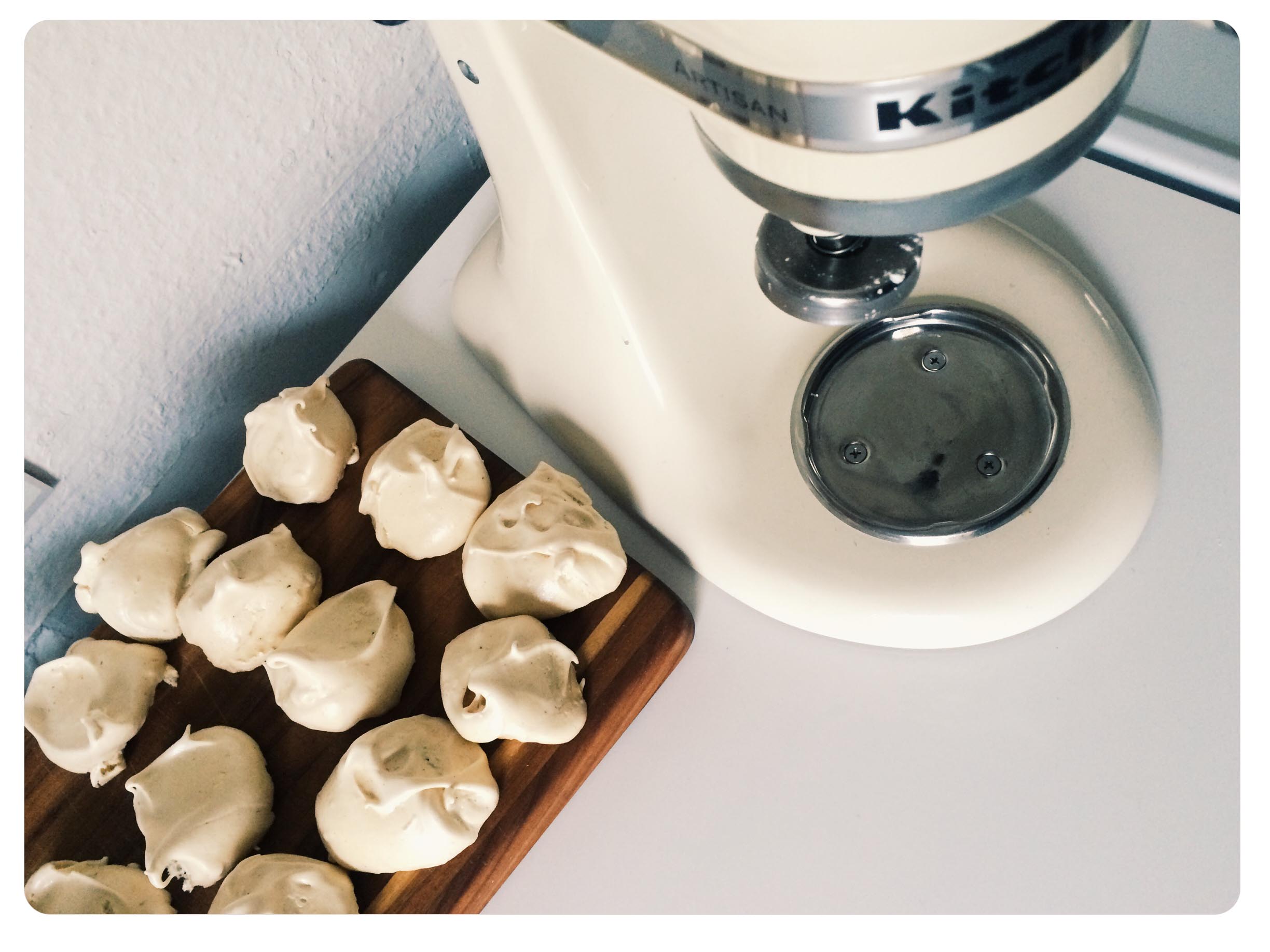 Pic by Franzi.
Since I prepared some bottles of Advocaat for Easter, I had a lot of egg white left. And what to do with a lot of egg white? Sure: Meringues!

Recipe: Makes app. 20 meringues.

Ingredients: Egg white of 6 eggs, 1 TSp salt, 100 g caster sugar, 150 g icing sugar, 1 package vanilla sugar.
Preparation:
Beat the salted egg whites until a heavy texture is reached (I used the Kitchen Aid). Then slowly mix in the caster, vanilla and icing sugar. Put baking paper onto an oven dish. Add small drops of the beaten egg white. Bake at app. 120 °C for app. 80 minutes. Let cool down.
Enjoy!
Like always: All credits appear after clicking the links. If you are interested in putting ads on My so-called Luck feel free to email me for details.