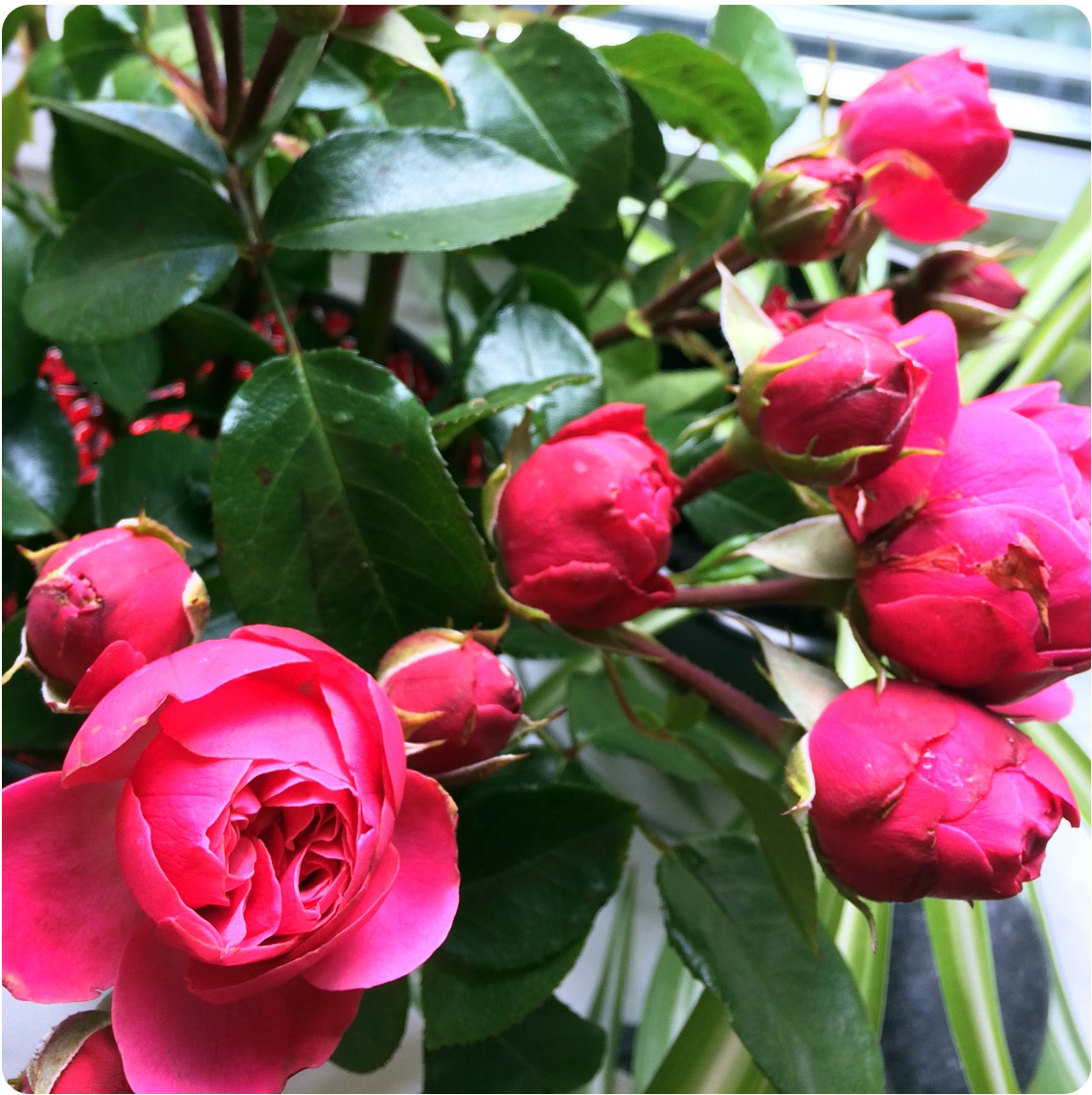 Pink roses for a princess who stated "A dash of pink is always a good idea!" Pic by Franzi.
Last Thursday a friend lost her battle against cancer. She was a hell of a fighter and will be missed forever.
I am incredibly thankful to knew her and for all the happy hours we had together. Never will I forget her singing this song or her sleepwalking or her homemade jams or her being able to be ready in the morning in only 5 minutes (max) or her or wild dance in a car full of helium-filled balloons at her hen night or her love of karaoke or her first attempts on a snowboard or her being "kidnapped" by some unfriendly police-officers or the situation in which I realized she was pregnant or her socks on the bath mat in our first winter vacations or all those other small events that we were able to enjoy together. …Or the moment she came back into the life of one of my besties, as her so-called "fortune cookie".
She also was the big luck of another dear friend of mine – she was the mother of his son and his newly wed wife. …Those two people were the reason she fought this hard. T & H: Thanks for being at her side during this battle and all the strength you gave her.
I am grateful to had her into my life, in the life of my friends and for every intensive moment we were able to experience in the last year – despite all odds. Now that her fight is over, we will carry her in our hearts. To enjoy every moment – that is what she taught as during those last months.
Goodbye princess C. You will be in our hearts forever.
I wish you a week full of memorable moments. Enjoy every second!
Like always: All credits appear after clicking the links. If you are interested in putting ads on My so-called Luck feel free to email me.