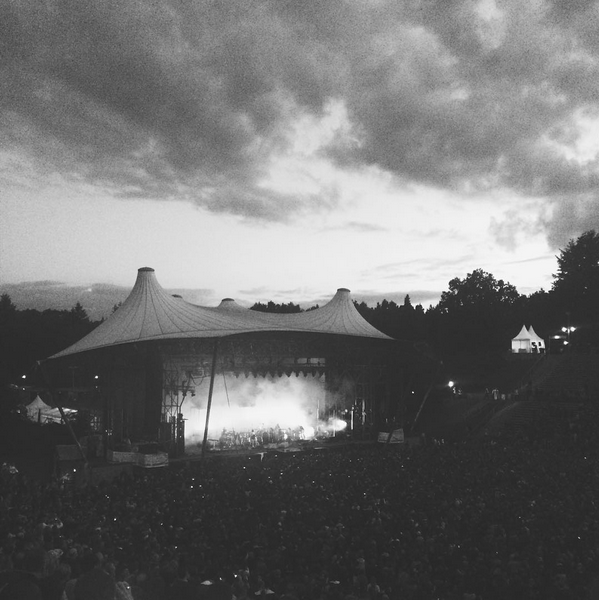 Arcade Fire concert on July 2, 2017 in Berlin. Pic by Franzi. See more on Instagram.
Arcade Fire's new album Everything Now will be released on July 28, 2017. At the beginning of the month, me and two of my best pals were at the Arcade Fire concert in Berlin. It was a big party, where they not only played their old indie-rock hits but also some of their new tracks. If you never saw this band live, you definitely should put this onto you bucket list. They are incredibly powerful on stage and are creating a wonderful atmosphere in the audience. The few new songs, that I already listened to, only intensified my anticipation of the album.
Have a wonderful new week and happy listening!
Like always: All credits appear after clicking the links. If you are interested in putting ads on My so-called Luck feel free to email me.