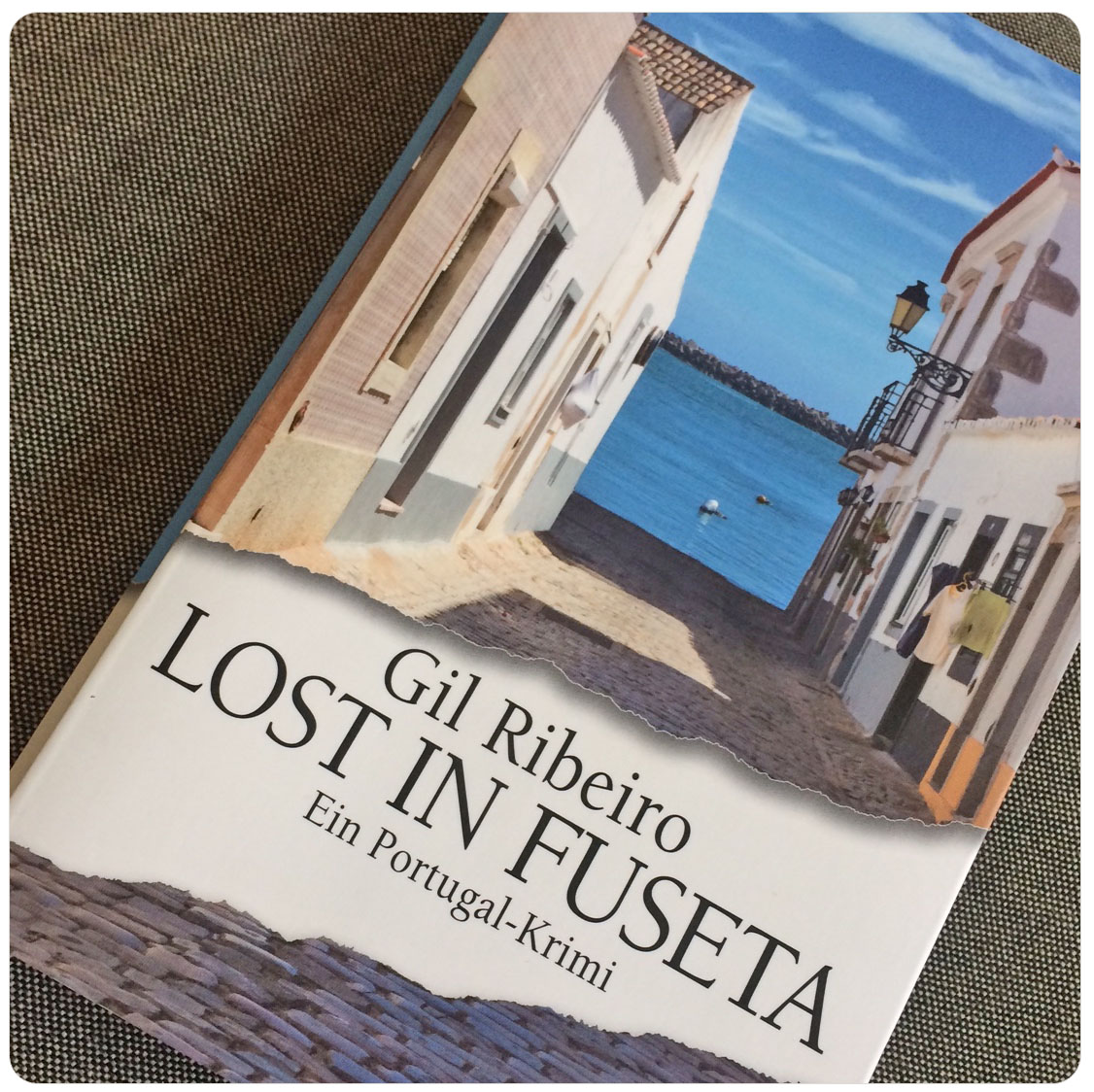 Pic by Franzi.
It was more accidentally than planned that I took the crime novel Lost in Fuseta by Gil Ribeiro (aka Holger Karsten Schmidt) with me at the Algarve.
In this first book of a new crime novel series we get to know Leander Lost, a police officer from Hamburg who participates at an exchange program and will stay one year in Portugal – in Fuseta, a small town at the Eastern Algarve. But Leander Lost is not the ordinary kind of police men: He wears only black, stares strangely into the eyes of other people and – most important – cannot lie. Soon after his arrival there is a murder case to investigate and his new Portuguese police partners, sub-inspector Rosado and her colleague Esteves, have to deal with this strange new man in their team.
This book was a positive surprise: It is written in an entertaining (German) voice, I really liked its figures and I learned a lot about the people at the Algarve. A book that is worth reading – not only if you are actually in Portugal.
I wish you a wonderful week! Enjoy the sun :)!
Like always: All credits appear after clicking the links. If you are interested in putting ads on My so-called Luck feel free to email me.