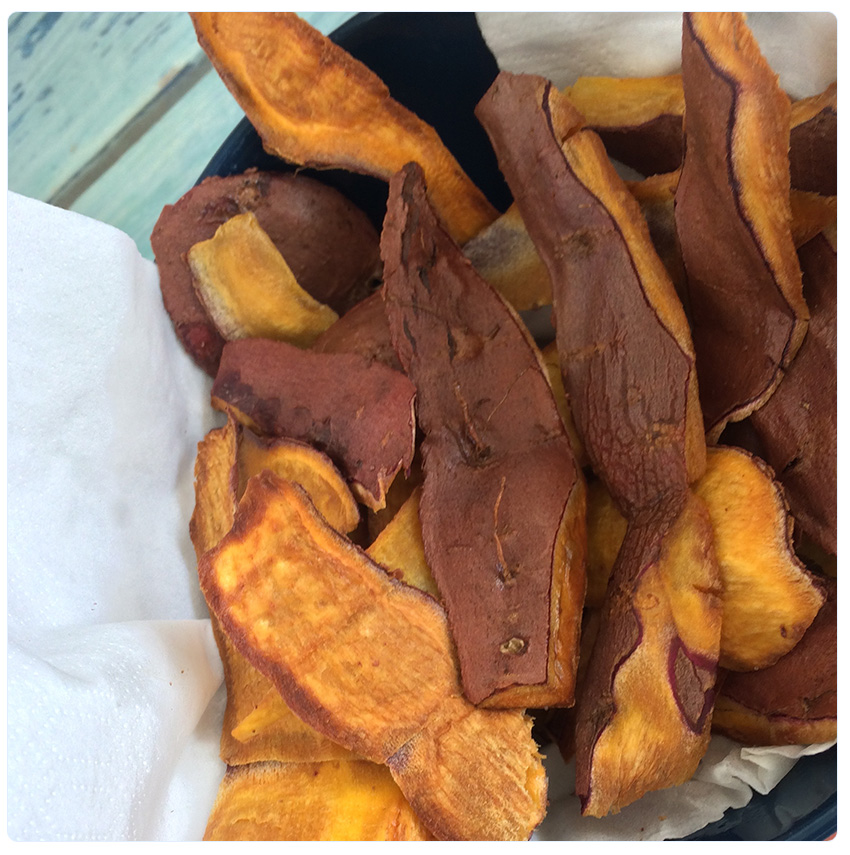 Pic by Franzi.
In Portugal we ate tons of fish. Nevertheless, the one dish that impressed me most were crispy sweet potato SKINS! Yes, you read it right: skins. What a genius way to use the whole sweet potato, without creating any waste. Back home in Hamburg, I already prepared them for myself as an easy snack :).
Recipe:

Ingredients:
Thickly peeled sweet potato skins, olive oil, sea salt.
Preparation:
Spread potato skins on a baking tray and sprinkle with olive oil and salt. Bake at app. 225°C for 15 – 20 minutes (until the skins are golden-brown).
Enjoy!
Like always: All credits appear after clicking the links. If you are interested in putting ads on My so-called Luck feel free to email me for details.