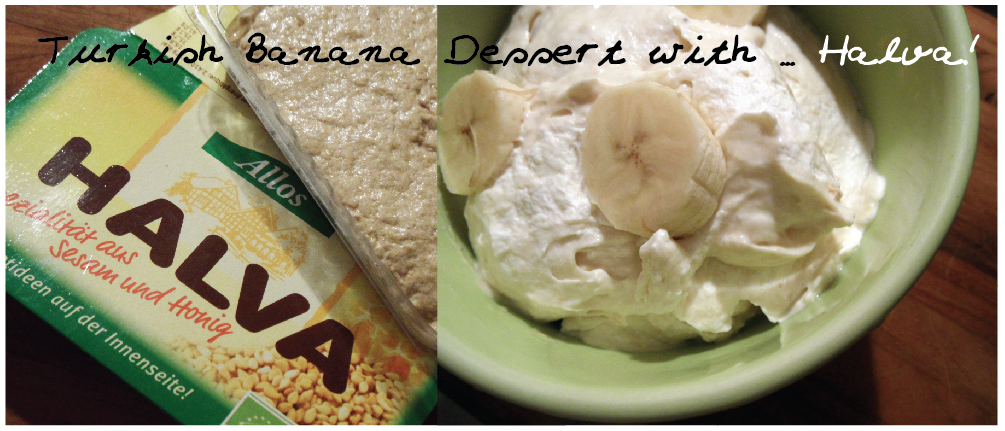 Pic by Franzi.
Week three of my monthly challenge to eat something new. This time I went into an organic grocery store and found a package of  … halva! That's a speciality of sesame and honey, which (I at least never ate knowingly &) can be eaten pure or used to prepare some delicious desserts. Thankfully, there was a recipe idea inside the packing: Turkish Banana Dessert! It was easy-peasy made and tasted like a heavy (sweet) banana milk! I ate way to much of this sweet treat … just couldn't stop myself 😉
Recipe: Serves 4.
Ingredients: 75 g halva, juice from one lemon, 2 bananas, 250 ml heavy cream (whipped).
Preparation: Crush the halva with a fork. Gently blend with bananas, cream and lemon juice. Garnish with some banana slices.
Enjoy!
Those were the new dishes/ingredients I ate in week I and II: Smoked salt in a veggie burger, grains of paradise in chilli!
Like always: All credits appear after clicking the links. If you are interested in putting ads on My so-called Luck feel free to email me for details.