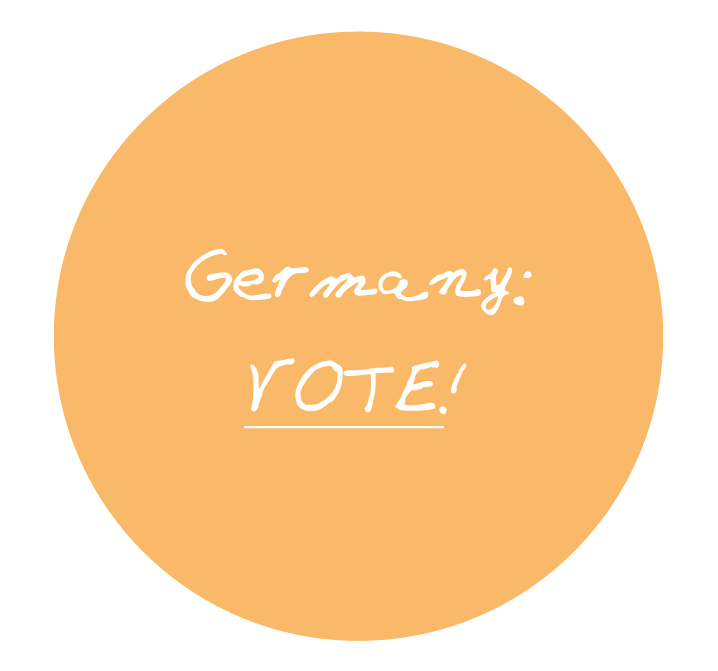 Pic by Franzi. (The yellow color DOESN'T stand for any party!)

Dear German readers. This one is important: Today there are the elections to the Bundestag. Please vote! Thereby democracy has still a meaning. Thereby you are a part of our country, its political decisions and its future.
Again: Go out now – and vote!
Like always: All credits appear after clicking the links. If you are interested in putting ads on My so-called Luck feel free to email me for details!