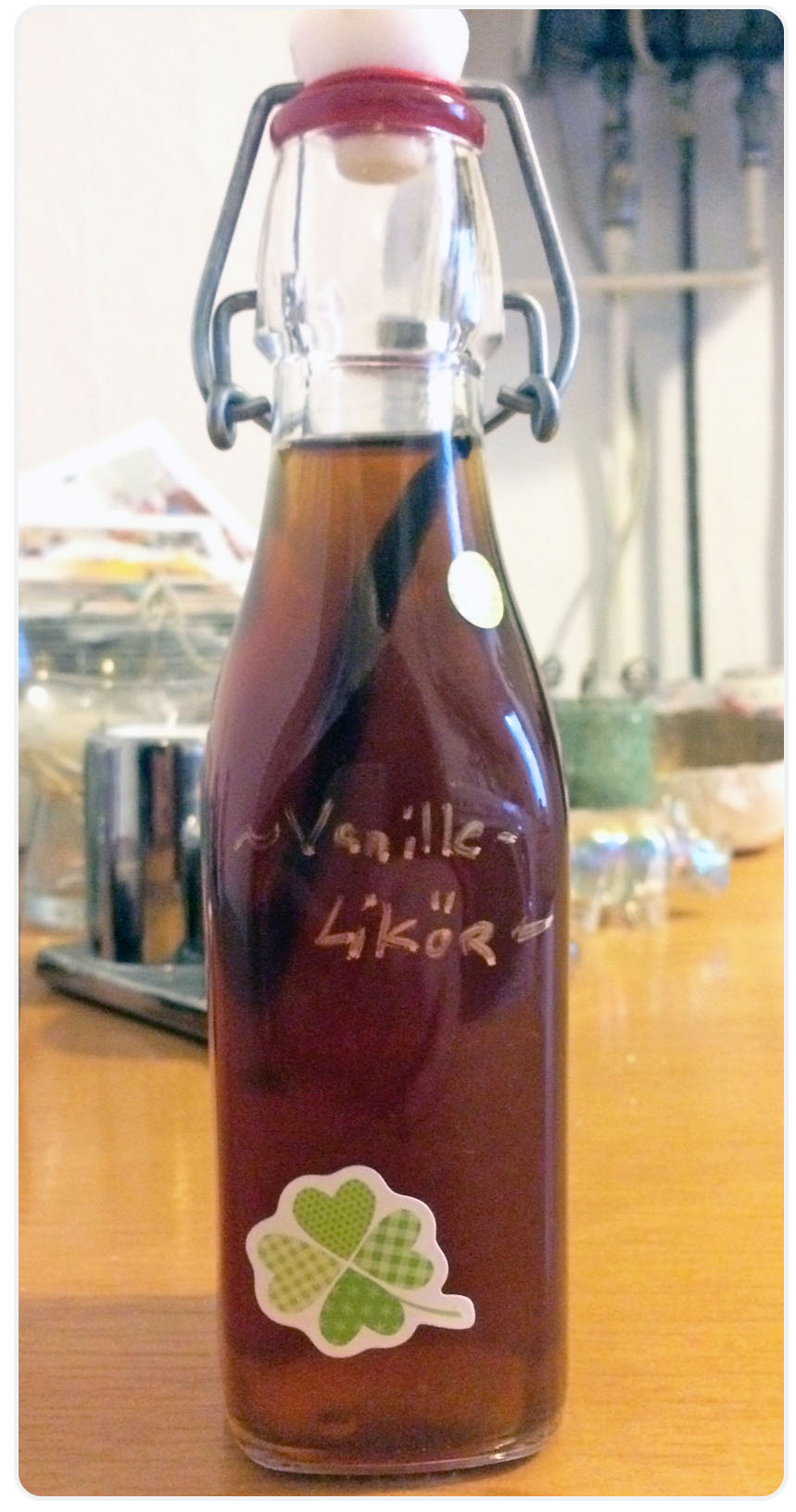 Pic by Franzi.
Only one more week until X-Mas :)! Here's an easy to prepare last-minute gift idea: Delicious vanilla liqueur. Yummy!

Recipe:

Ingredients: Makes app. 600 ml.

200 ml water, 4 vanilla beans, 200 g cane sugar, 1 TblSp honey, 500 ml brandy.
Preparation:
Scrape out two vanilla beans. Cook the vanilla caviar, sugar, honey, water and scraped vanilla beans for 20 minutes. Cool down and add the brandy. Filter through a clean dish towel. Fill liqueur into bottles, add one whole vanilla bean into each bottle.
Can be stored for up to four months.
Enjoy!
Like always: All credits appear after clicking the links. If you are interested in putting ads on My so-called Luck feel free to email me for details.