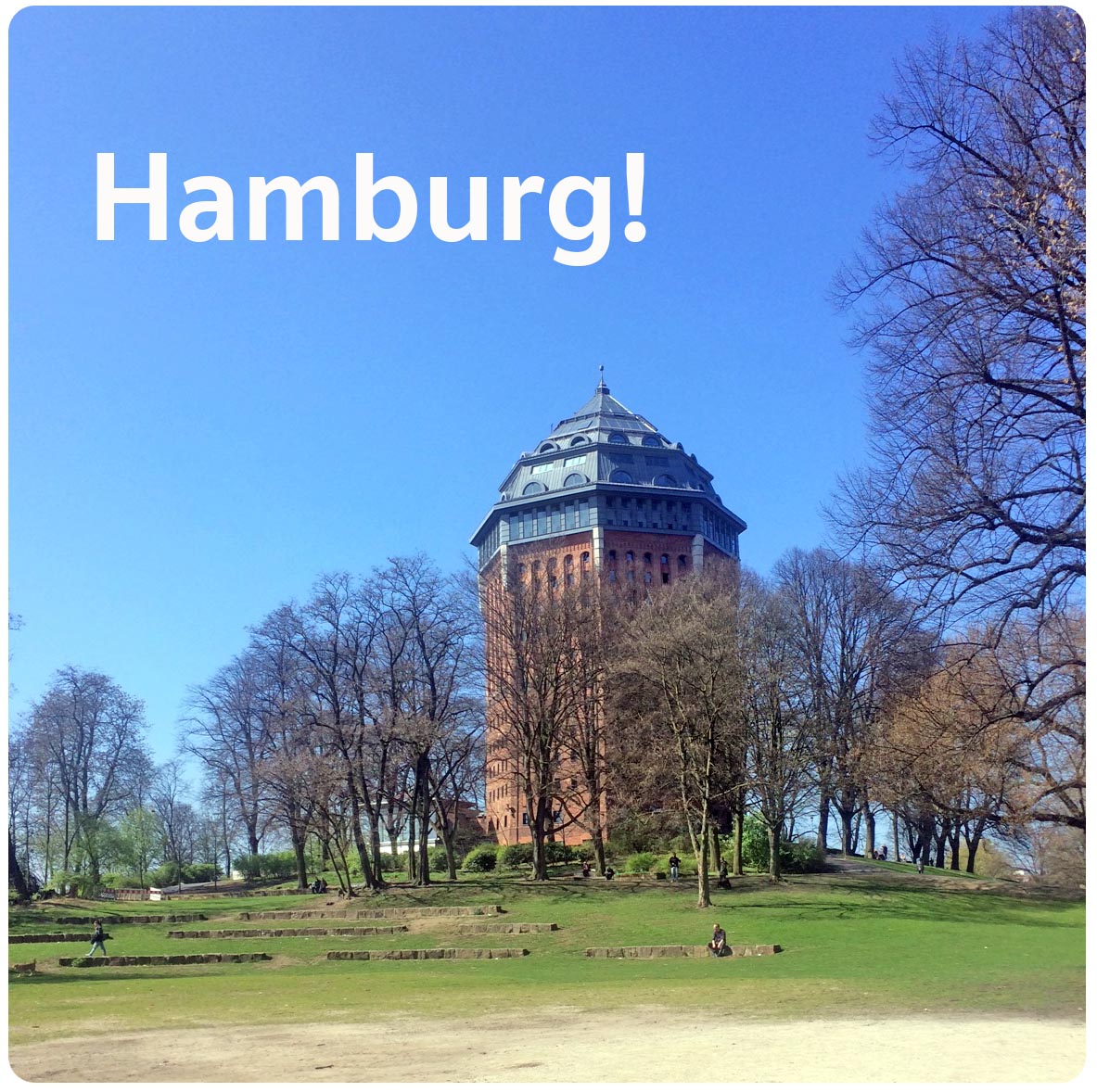 "Schanzenturm". Pic by Franzi.
After Hamburg was the G20 spot last week and everyday in the media, it's time to calm down a bit in the city. Since I realized that many of my old Hamburg recommendations are not existing anymore (I promise to update those posts soon), it's time to share with you some new favorite Hamburg spots of mine. Here they are…
Restaurants (Book a table in all of these, if you plan to eat there!):
Brüdigams… My all-time favorite in Hamburg! Classic cuisine with a modern twist. Always delicious!
Ti Breizh… Breton! Incredible tasty galettes and crepes!
Zum Spätzle… Cute little space that serves Swabian dishes.
Kleine Brunnenstraße 1… Little restaurant that's perfect for special occasions (e.g. Valentine's Day, Birthday dinners,…).
Bars
Vineyard… Perfect for having a glass of wine with good friends on the end of a stressful week.
Le Lion… The most sophisticated bar in Hamburg.
Coffee
Less Political… Located in the Sternschanze, this place is always crowded with young and hip people.
Black Delight… Small place that makes delicious coffee.
Ice-Cream
Luicella's… An incredible variety of flavors!
Eisliebe… Always a good reason for a bike tour to Ottensen.
Eisprinzessinnen… Again: An incredible variety of flavors!
I wish you a wonderful July week! Enjoy the warm days :)!
Like always: All credits appear after clicking the links. If you are interested in putting ads on My so-called Luck feel free to email me.