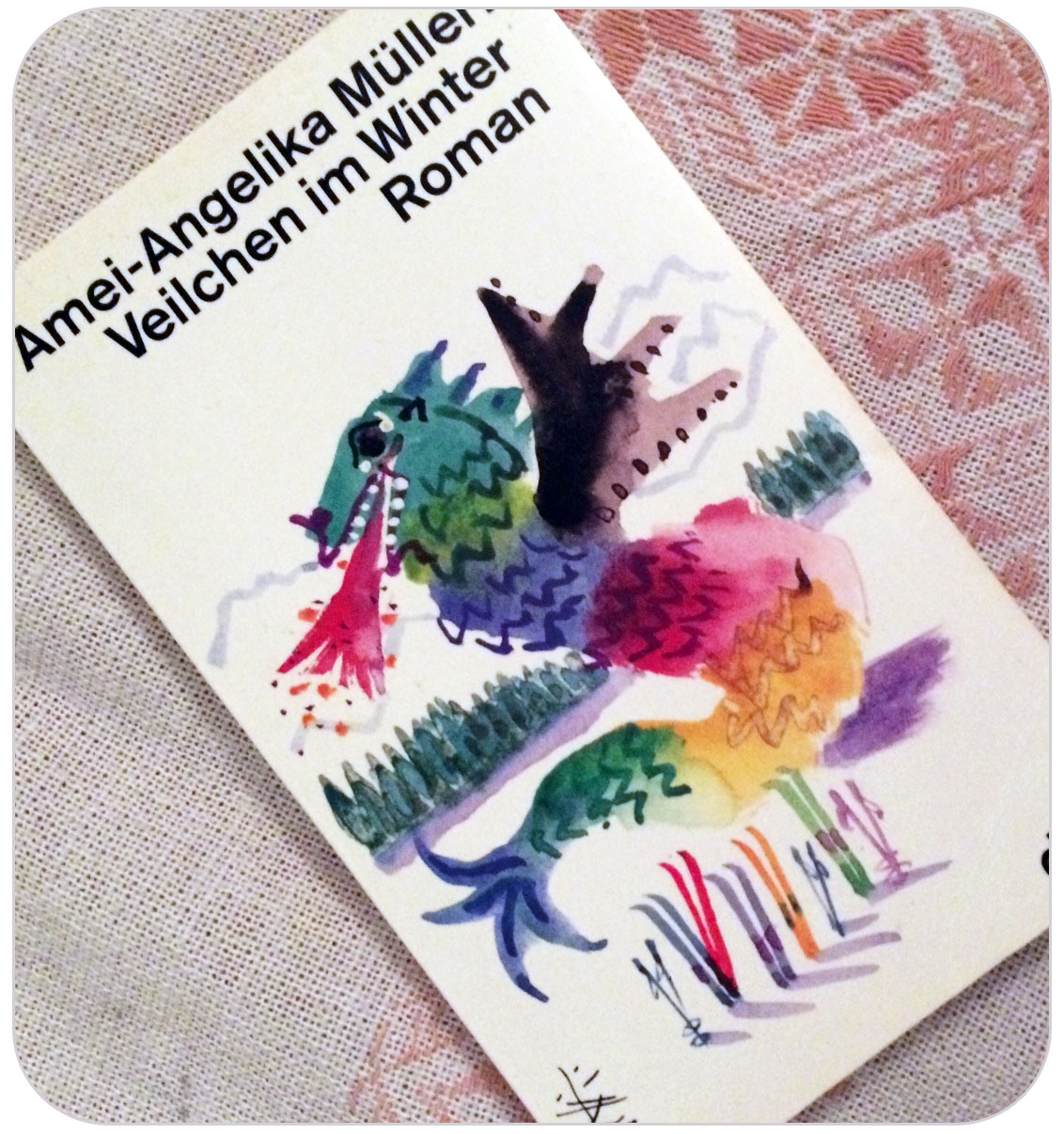 Pic by Franzi.
A few weeks ago I sat on  sofa in Osnabrück and had a relaxing break. Suddenly I found the novel Veilchen im Winter (translation: Violets in Winter) by Amei-Angelika Müller, published in 1990, in my hands and started reading:

Julia spends her first winter vacations with her skiing-obsessed husband in a sports hotel, somewhere in the snowy mountains. Very soon, she realizes that she is not quite a skiing talent (I sympathize with her!). So, she spends her days stumping through the snow, accidentally crashing with other skiers on a slope and waiting for her husband – who is too exhausted in the evenings to be any fun at all.
Until… she meets Friedel, a little boy who is – to his dad's big disappointment –  also not very fond of skiing. The two of them are spending their days together, Julia tells Friedel stories about dragons and they are enjoying each other's company. But then… they are standing in front of a real dragon.
A novel full of nice surprises that doesn't take itself too serious. A nice and entertaining winter read!
I wish you a wonderful weekend! Have a fantastic one :)!
Like always: All credits appear after clicking the links. If you are interested in putting ads on My so-called Luck feel free to email me.