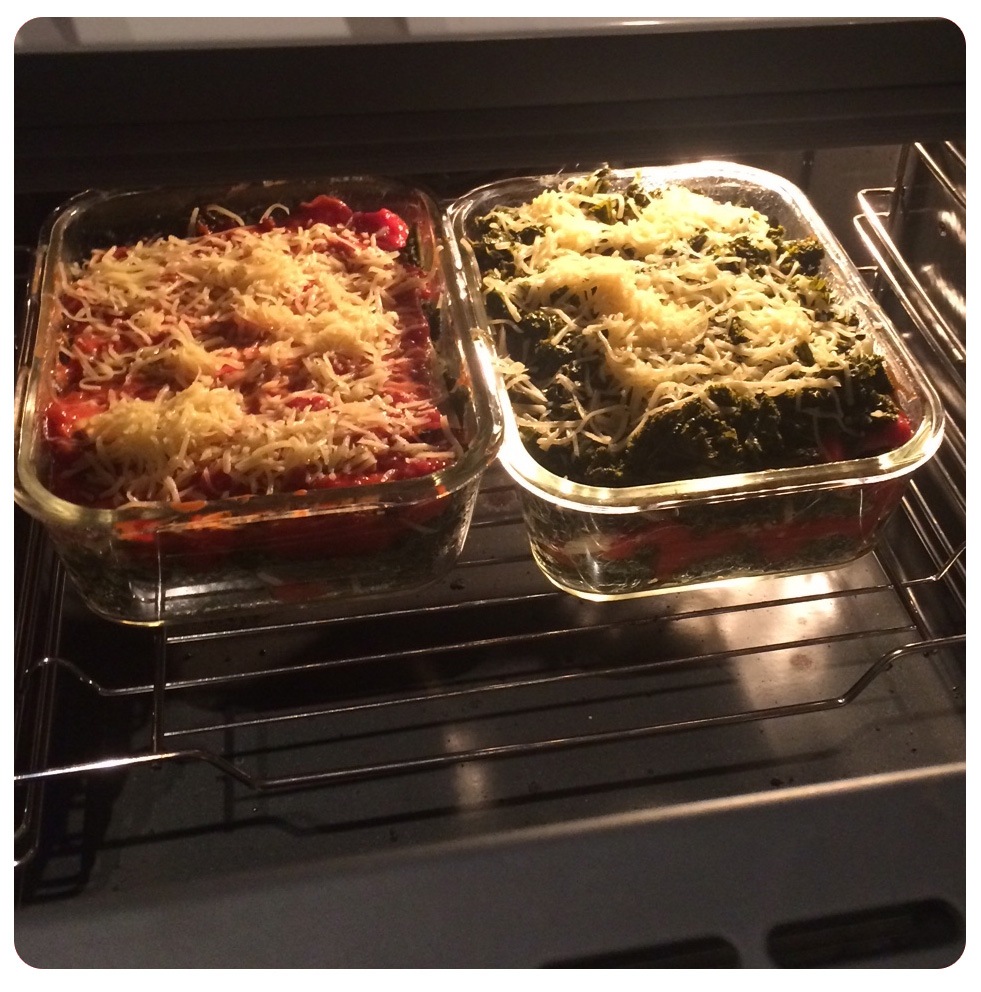 Pic by Franzi.
A winter recipe with an Italian vibe: Kale lasagna with tomato sauce!

Recipe: Serves 3-4.

Ingredients:
1 kg kale (washed and cut into slices), 2 onions (minced), 1 smashed garlic clove, 4 TSps olive oil, 2 TblSps butter, lasagna plates (I used gluten-free), 100 g grated cheese, 2 tins minced tomatoes, 1 TblSp soy sauce (I used gluten-free), salt, nutmeg, pepper, 2 TSps oregano, 1 TblSp corn starch, 125 ml vegetable stock.
Preparation:
Melt the butter in a (very) big pot. Add 1 minced onion and the garlic for app. 3 minutes and then add (step by step) the kale slices (this will take some time). Roast for 3 more minutes, then add vegetable stock. Close the pot with a lid and let it cook for 30 minutes, then season with pepper, soy sauce and nutmeg.
Meanwhile prepare the tomato sauce: Heat the olive oil and add the other minced onion for app. 3 minutes. Sprinkle with corn starch and roast for another minute. Add minced tomatoes. Season with oregano, salt and pepper. Cook for 5 minutes.
Grease a casserole. Start with a layer of kale, top with lasagna plates, followed by tomato sauce. Add some grated cheese and start again with another layer of kale – then lasagna plates, tomato sauce, grated cheese…
Finnish with tomato sauce and top with some more grated cheese. Bake in the preheated oven for app. 45 minutes at 175 °C.
Enjoy!
Like always: All credits appear after clicking the links. If you are interested in putting ads on My so-called Luck feel free to email me for details.