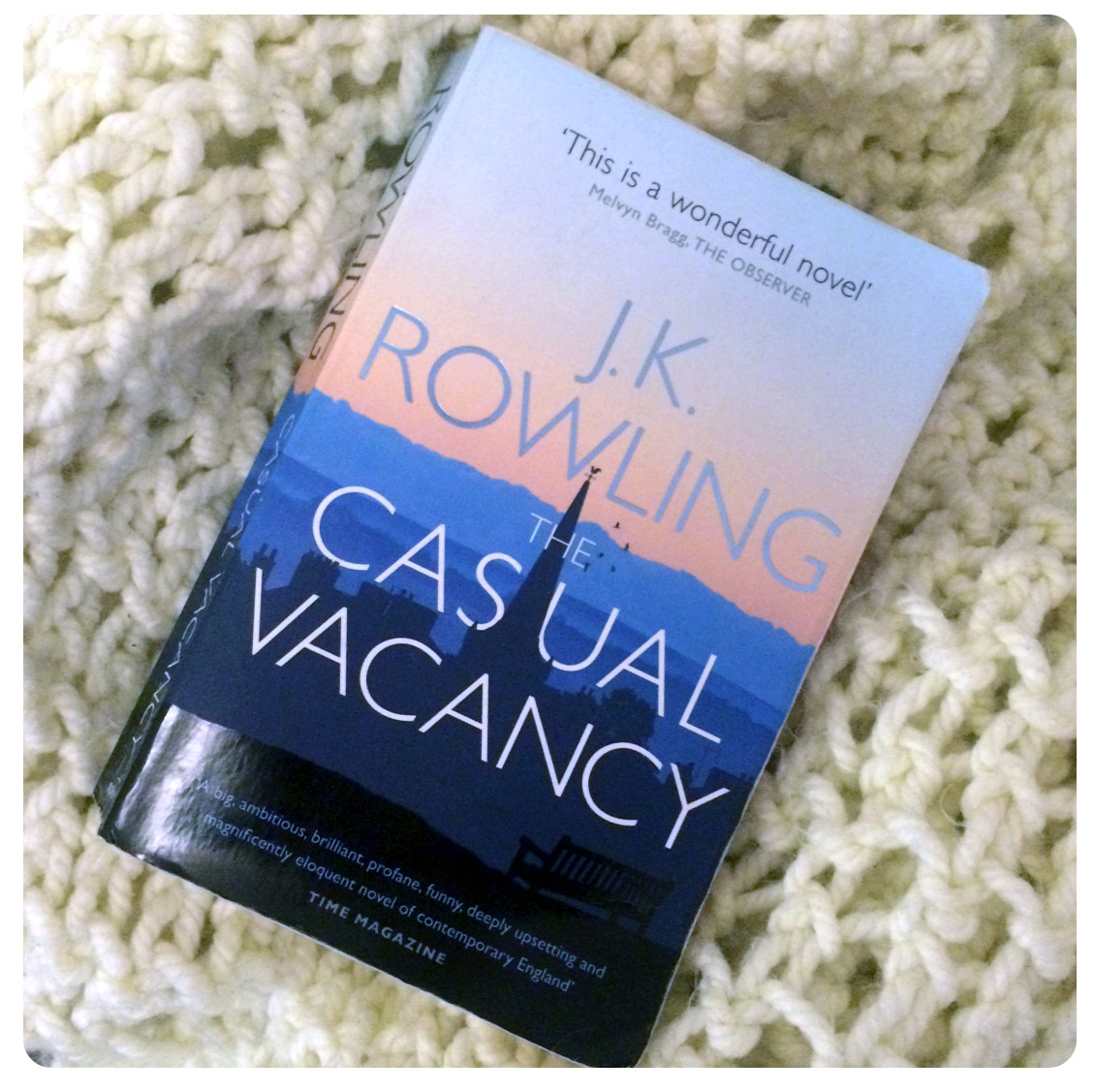 Pic by Franzi.
I am a fan of the writing of J. K. Rowling from the first Harry Potter book on (1997 – nearly twenty years ago!!). I love her development of real characters and a big storyline with many turns and twists. Finally, I found the time to read her first novel for adults The Casual Vacancy (published in 2012 – I know, it took some years until I started reading it). What shall I say? I needed some pages to find my way into the story but then I imagined the single characters like persons I actually know and was totally hooked. Perfection!

The novel's major topics are politics, social issues and family dynamics – all topics that are very rough and real-life based. The story is set in a suburban town called Pagford. Everything begins with the death of the Parish Councillor Barry Fairbrother. As a consequence, a seat on the council is vacant, which leads to a big small town conflict of who should take this place. There are two factions with opposing opinions regarding the debate on whether or not to dissociate with a local council estate – "the Fields" – with which Barry supported an alliance. Within the election campaign dark secrets from the different candidates come to light and every character has to deal with his or her very own set of problems.

A book that needs some time to read, but when it finally is over one keeps on thinking about its different characters and their fates.
I wish you a wonderful weekend! Have a thrilling one :)!
Like always: All credits appear after clicking the links. If you are interested in putting ads on My so-called Luck feel free to email me.