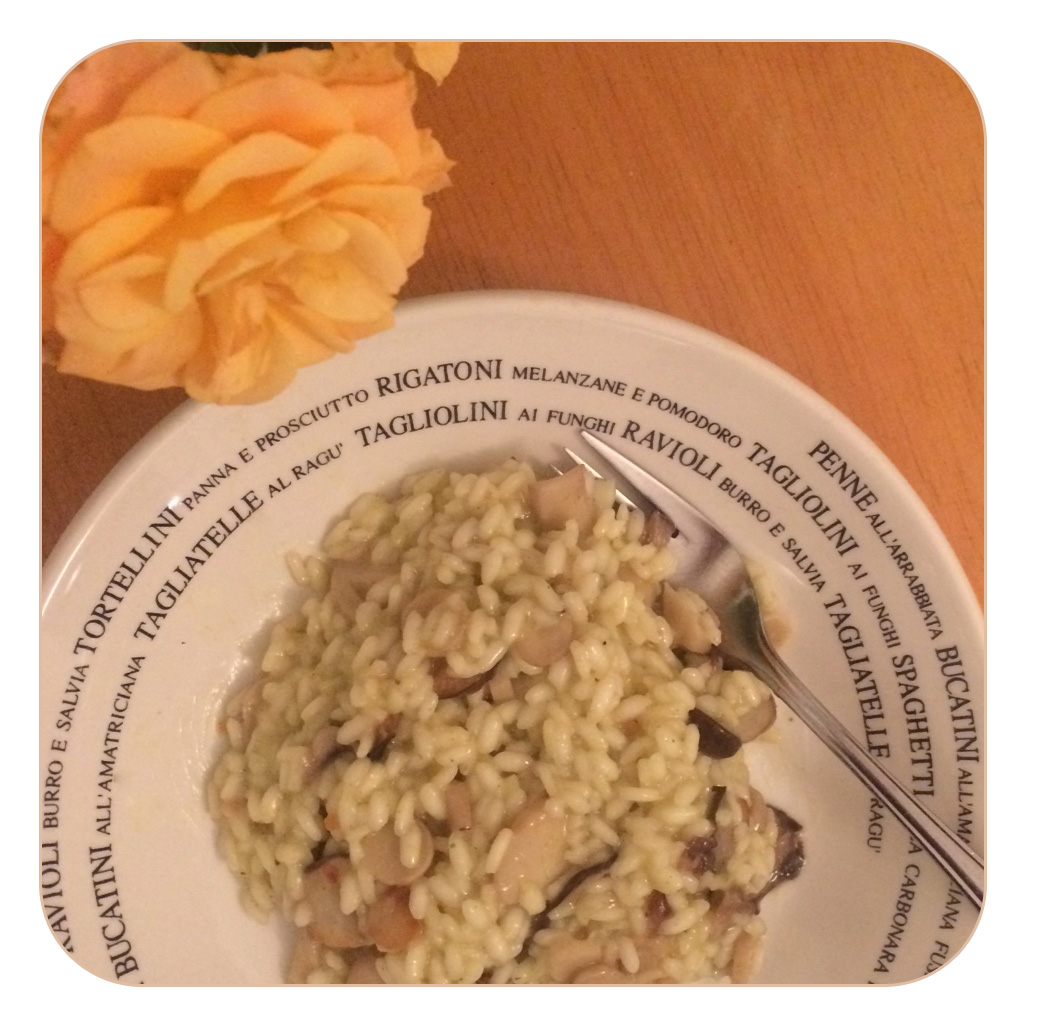 Pic by Franzi.
It's fall and this means mushroom season! At the farmers marked I couldn't resist the porcini. They were extremely delicious in this porcini risotto!

Recipe: Serves 2-3.

Ingredients:
1 l vegetable stock, 6 TblSps butter, 1 TblSp olive oil, 1 onion (chopped), 300 g risotto rice, 400 g porcini mushrooms (cleaned and thinly sliced), salt and pepper.

Preparation:
Bring the vegetable stock to boil (and keep it at a boil). Melt 2 TblSps butter with 1 TblSp olive oil in a large pot. Add the onion and roast over low heat for app. 5 minutes, stir occasionally. Add the rice, stir for 2 minutes until grains are covered in fat. Increase the heat, add a ladle of the hot stock, and cook, stirring, until it has been absorbed. Continue adding the stock, a ladle at a time. Stir continuously. The complete process will take up 15-20 minutes (if your stock is empty sooner, make some more).
Meanwhile melt 2 TblSps butter in another big pot. Add the mushrooms, season with salt and pepper. Cover and cook over low heat.
When all the stock has been added to the rice, gently add the mushrooms and juices into the risotto. Remove from heat and stir in the remaining butter. Season to taste. Serve immediately.
Enjoy!
Like always: All credits appear after clicking the links. If you are interested in putting ads on My so-called Luck feel free to email me for details.