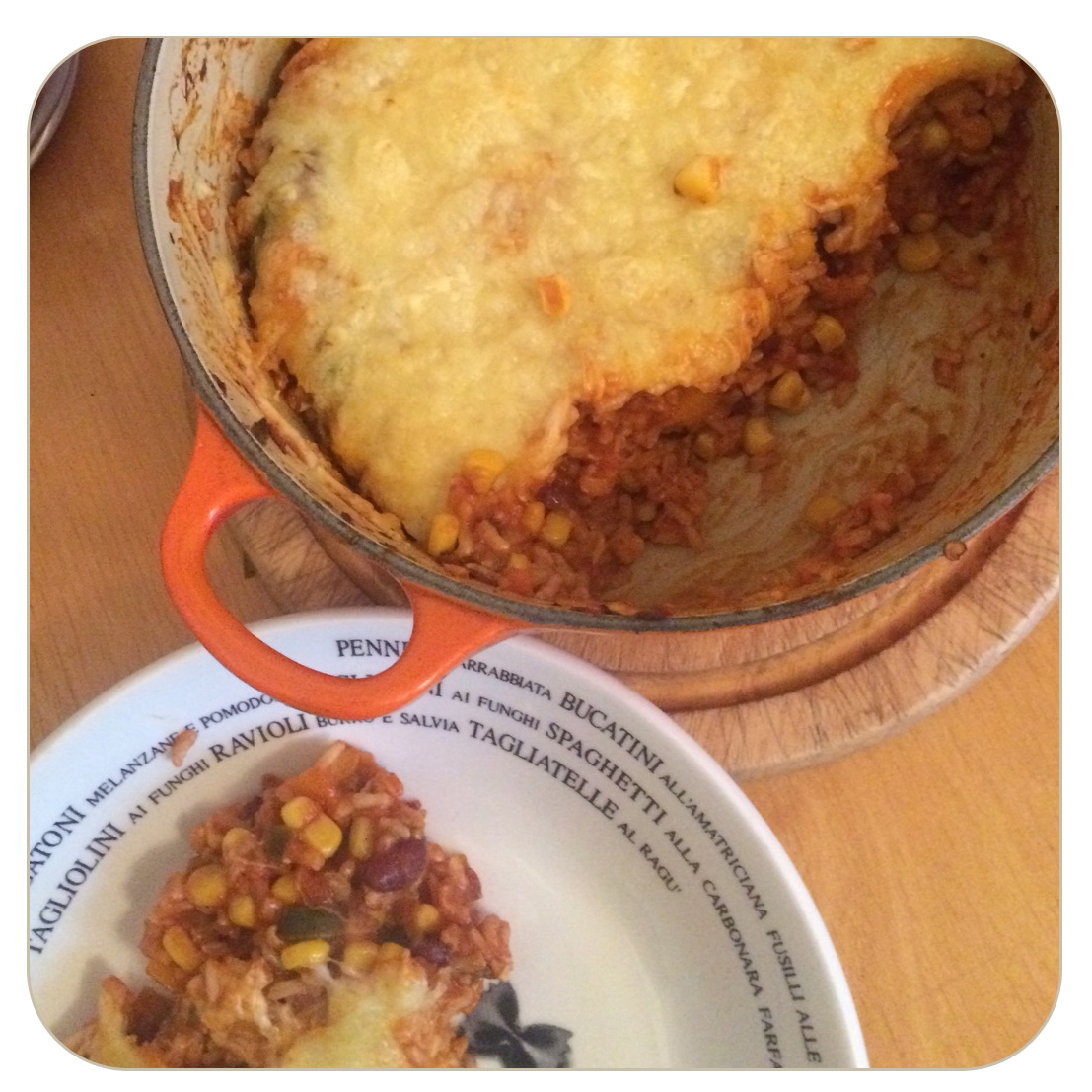 Pics by Franzi.
And another gluten-free recipe… AGAIN with a Mexican touch: A casserole filled with beans and rice and enchilada sauce, broiled in the oven with a golden cheese crust. Yummi!
Recipe: Serves 3.

Ingredients:
1 diced onion, 1 TblSp olive oil, cumin, chili flakes, paprika, salt, dried oregano, 1 red bell pepper (diced), 100 g diced green chillies, app. 200 g corn, app. 200 g kidney beans, app. 200 ml enchilada sauce, 1,5 cups cooked brown rice, app. 200 g shredded cheese.

Preparation:
Heat the olive oil in a large skillet. Add onions. Cook for app. 3 minutes, then add the spices, roast for one more minute. Add the bell pepper and green chillies. Stir and cook for another 2 minutes. Add the beans, the corn, the enchilada sauce and the rice. Stir together.Top the mixture with grated cheese. Broil in the oven for about 5 minutes until the cheese is golden.
Enjoy!
Like always: All credits appear after clicking the links. If you are interested in putting ads on My so-called Luck feel free to email me for details.