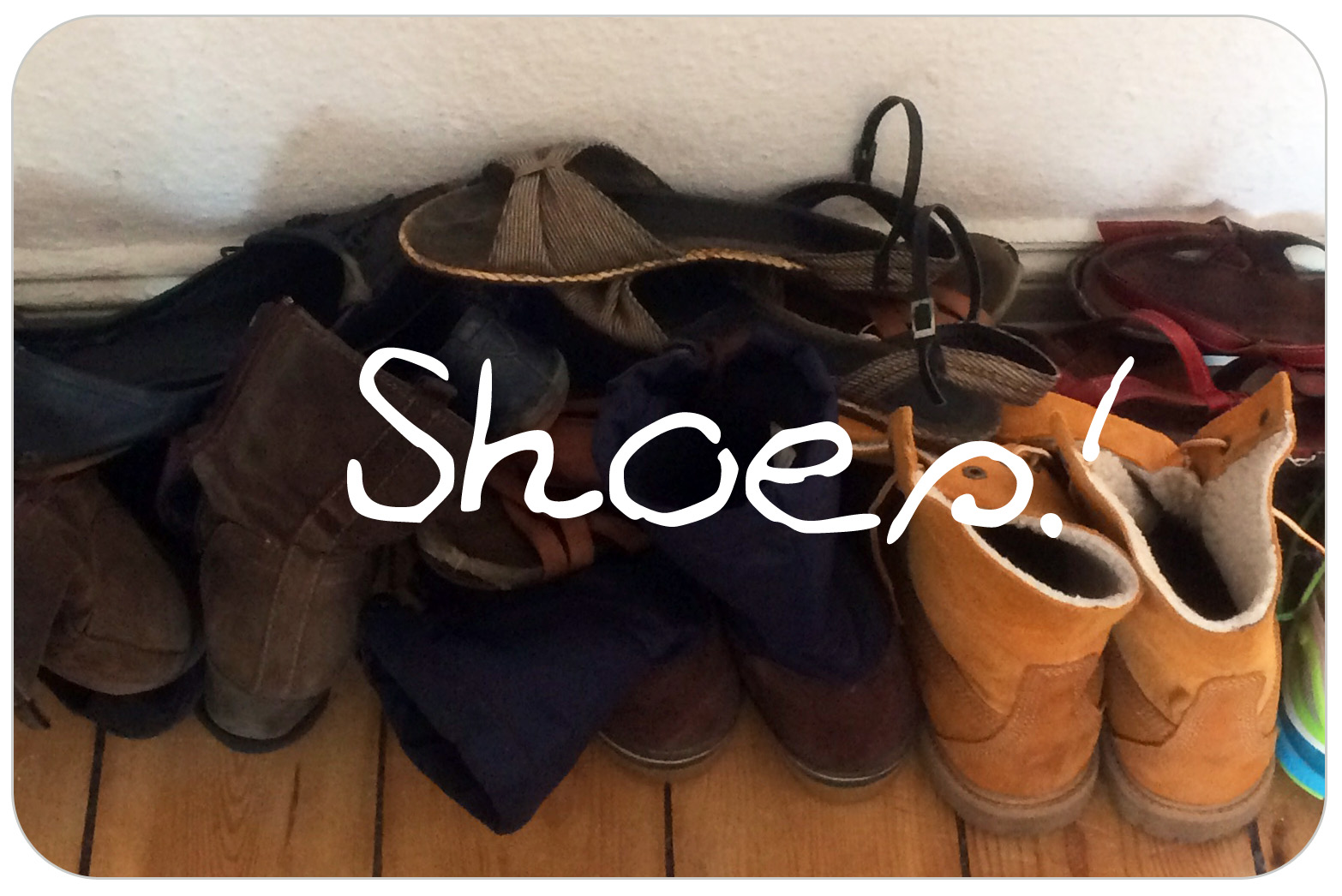 Just a few of my shoes… Pics by Franzi.
Shoes and me, we are a strange couple with an even stranger relationship: Since my feet seem to be larger than those of the average woman, it's hard to find nice shoes for me. Thus, if I find a good pair, I HAVE to buy it. After wearing them continuously for a few years, I won't get rid of them –  even if they have actual holes. I first have to find a substitute. Thus, it isn't very surprising that I counted 36 shoe pairs in my flat:
Two winter boots, two autumn boots, three boots for the whole year round, five sneaker pairs (one from the 1990s, one for running, one with holes that I am still wearing nearly every day, one black canvas sneaker pair that is uncomfortable, one white canvas sneaker pair that doesn't fit with my wardrobe), eight sandals, four loafers (three uncomfortable pairs, one with holes that I am wearing), seven shoes for festive occasions (I nearly never wear those) and five more unclassified pairs (rain boots, slippers, ballet shoes…).
Okay, 36 shoe pairs may seem a lot – but I assure you, I need them all (from time to time). My next plan is to substitute my holey everyday sneakers with a new fashionable and comfy one. Wish me luck in finding those, soon :)!
Have a beautiful day!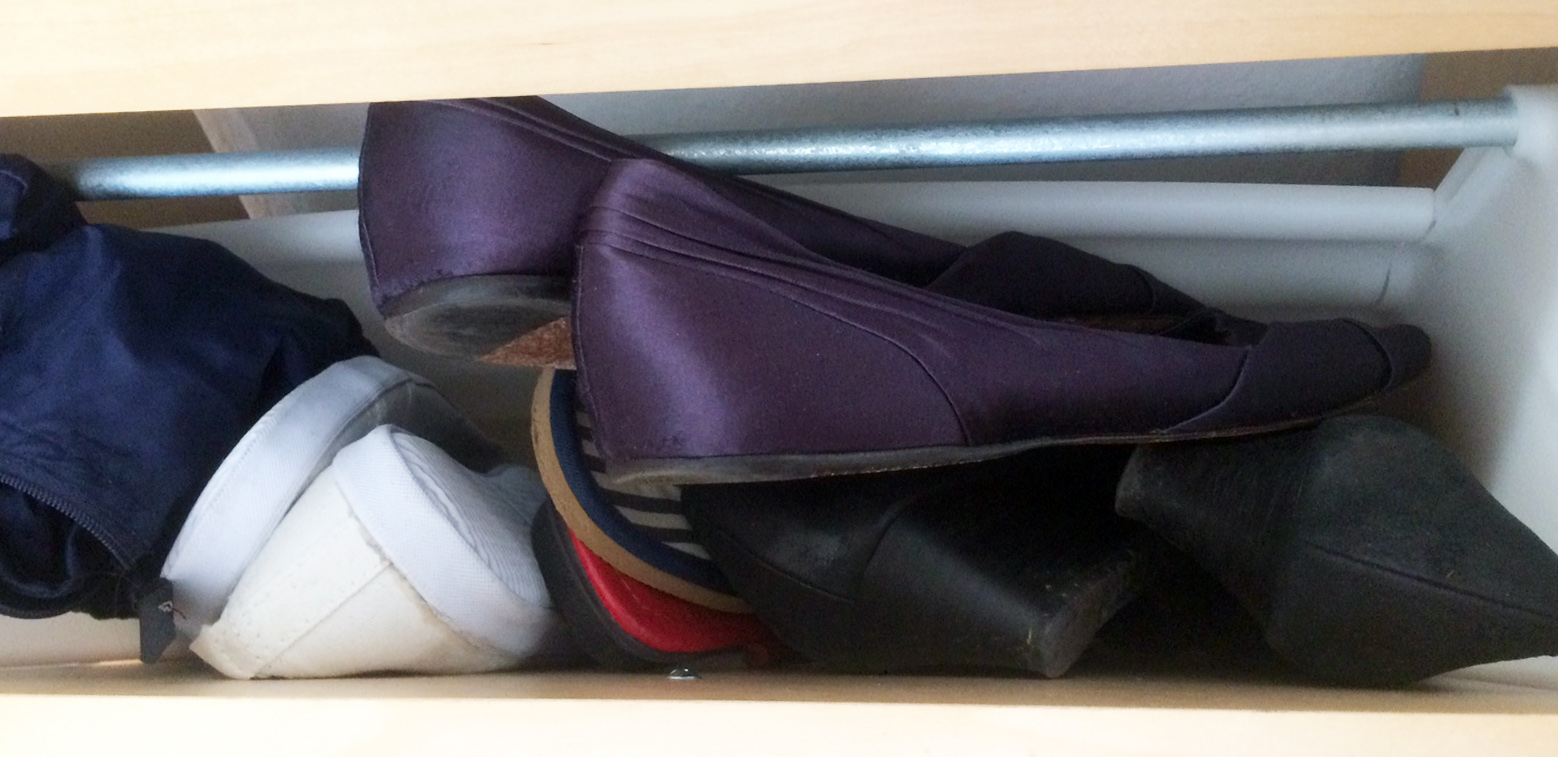 A glimpse into my shoe cabinet. – No, there isn't any system. I am just lazy in storing my shoes :D.
Like always: All credits appear after clicking the links. If you are interested in putting ads on My so-called Luck feel free to email me for details.