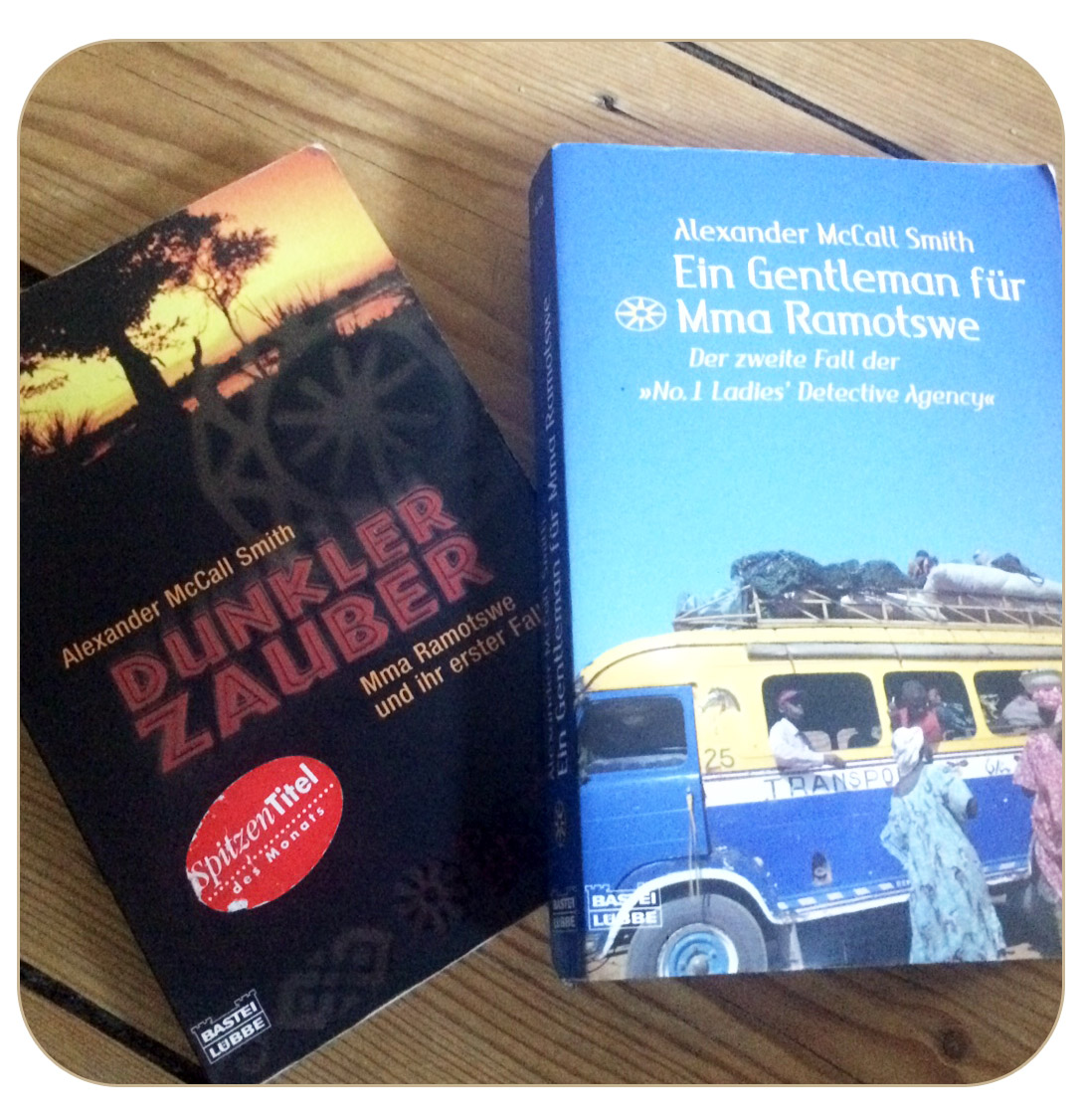 Pic by Franzi.
During our summer vacations I read a lot of books – since my stack of unread books is steadily growing, I chose some books that were waiting there forever. The  Botswana-based crime novels about the 'No. 1 Ladies' Detective Agency' owner Mma Ramotswe by author Alexander McCall Smith were among them. I read the first and the second book of the series about "Africa's Miss Marple" – like Mma Ramotswe is often called in reviews.
Those were typical books for summer: Based in Botswana with its distinct nature and the burning sun, they give an insight into Africa's life and history. The plot is light but entertaining and easy to read. I love the simple way that the great lady detective uses to solve her cases. Like Miss Marple she uses her brain to combine the facts and chooses simple tactics to analyze the situation. Great reads!
I wish you a fun weekend! Have a hot one :)!
Like always: All credits appear after clicking the links. If you are interested in putting ads on My so-called Luck feel free to email me.