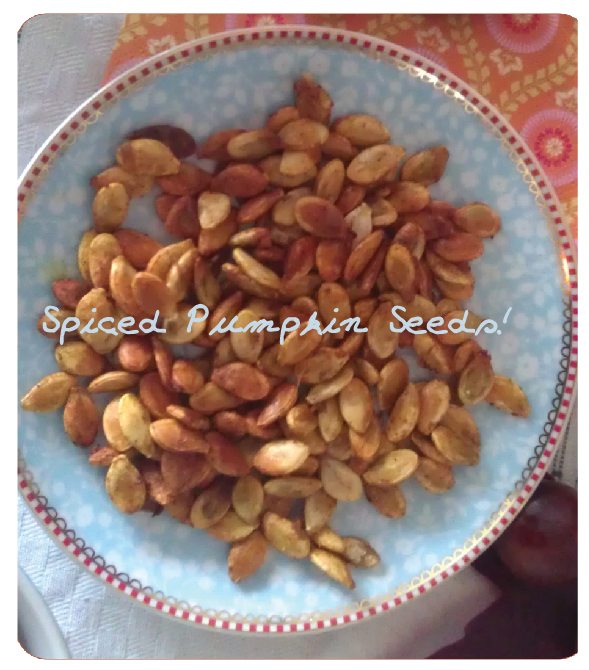 Pic by Franzi.
Pumpkin time! Now I prepare all the pumpkin recipes I love: Pumpkin lasagna, pumpkin onion tart and more! But what to do with the seeds? Roast & spice them!
Recipe: Serves 4.
Ingredients: Seeds of one pumpkin (I used hokkaido), spices (I used an arabic mixture), salt, pepper, 2 TblSps olive oil.
Preparation: Wash the pumpkin seeds and separate them from the flesh. Dry them with a kitchen towel. In a pan, heat the oil. Roast the pumpkin for app. 5 minutes. Be careful: They can pop like popcorn (maybe use a lid). Season with the spices you like and salt and pepper. Serve while still warm.
Enjoy!
Like always: All credits appear after clicking the links. If you are interested in putting ads on My so-called Luck feel free to email me for details.