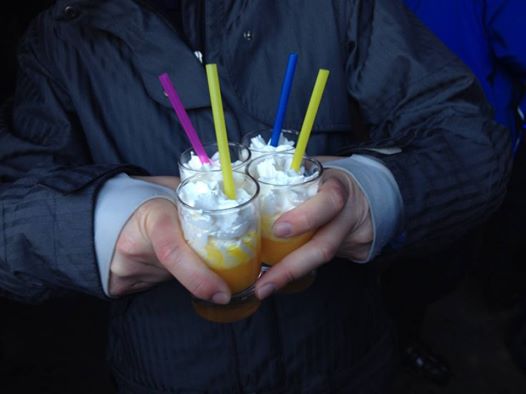 Pics by Conny Wendel.
After a day on the top of the  snowy mountains, it is time for a good (and short) drink. Our two favorites last week were willis (pear schnapps with canned pears) or bombardinos (a hot egg drink, originally from Italy). Mmmh, now that I think about them, I would like to have one at the end of an ordinary working day as well 😉
A recipe for Willis:
Simply use pear schnapps (with a dash of canned pear juice) and fill it in your glasses. Add a piece of canned pear. Drink instruction: Take the pear into your mouth, drink the willi, then chew the pear… Enjoy!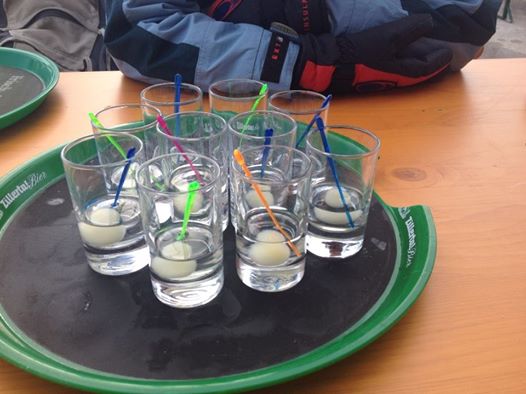 A recipe for bombardinos you find HERE.
Some people also use just hot advocaat and heavy cream. Both variants are delicious and heat you up after a long day in the snow. Enjoy!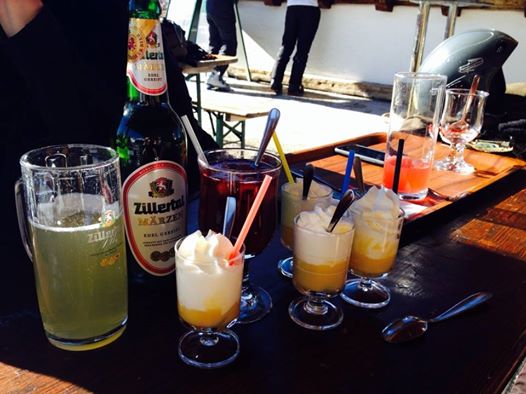 Like always: All credits appear after clicking the links. If you are interested in putting ads on My so-called Luck feel free to email me for details.