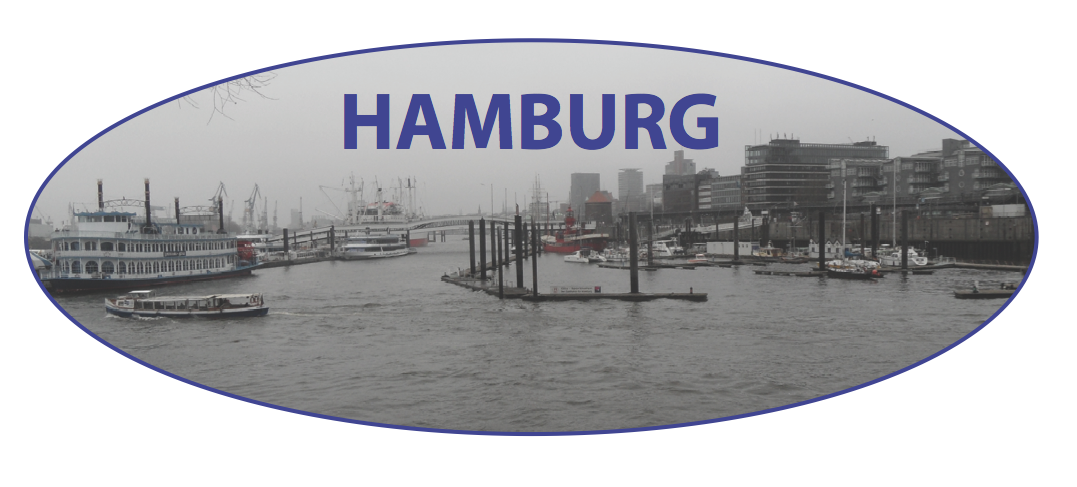 Pic  by Franzi.
Letter to a city:
Dear Hamburg. Yes, I know – it took a while, until I loved you. But now we are the best friends and I'm feeling quite home every time I be with you. Your sky is often grey and the wind blows hard. But nevertheless I like you, because you have so much to offer: Your harbour, your fish market, your bars/cafés and restaurants… the "Kiez" with its pubs, clubs and, you know, these other shops… the museums and theaters and so many nice people living in your area. I cannot promise you anything. Maybe I will never live with you and I don't know, how much time I will spend with you in the end. But you can be sure of this one thing: Your are a very special city for me and this will remain forever!

Like promised many of you for such a long time now, here comes the Hamburg special with some of my favorite places of the city; together with the great tips of so many of my great Hamburg friends:
(Thanks Dania, Krissi, Eva, Hannu, Dennis!)
What's your favorite city? Tell me!
All pics by Franzi.
I Trude, the cutting shield of a boring machine used for the Neue Elbtunnel ( a highway tunnel below the river Elbe). And don't miss the best sunday brunch in the restaurant Trude, located just beside this impressing artefact. II The most delicious fish I ever had: Redfish from Fisch Schloh on the wonderful Isemarkt (Tue + Fri 8.30 a.m.-2 p.m.). III Alter Reporter in Norderstedt – not too far away from Hamburg city is this cute, atmospheric and highly friendly place located. – A beer garden, where you can just hang out and enjoy your time as well as your tasty meal and fresh beer. IV Streits cinema house: Situated in the building of an old hotel, this is the only cinema in the city that shows exclusively original versions. V What can be more fun than feed elephants in the zoo Hagenbeck? – Nothing! VI Every visitor should at least once cross the Elbe via the Alte Elbtunnel – the old tunnel below the river).
More tips:
Clubs:
Restaurants:
Bullerei (TV chef Tim Mälzer's restaurant/bistro)
Copper House (Live Cooking)
Die Bank (Brasserie/Restaurant)
Henssler & Henssler (TV chef Steffen Henssler's restaurant – sushi bar. Go there!)
Meatery (…they also offer fish – highly recommended!)
Shikara (Indian food)
Tassajara (vegetarian food)
Trattoria Toscana (affordable pasta)
Turnhalle (…yes, indeed situated in an old gym hall)
Waku Waku (Bio-Fast Food!)
White Lounge (Sushi)
Zur Traube (exists since 1919!)
Cafés:
Adele & Clodwig (cosy café & furniture shop)
Café Olé
Café Paris (…you have to try their lemon tart!)
Don't Tell Mama (Cheesecakes!)
Kaffeerösterei Burk (in a real coffee roasters)
Liebes Bisschen (Cupcakes!)
Mikkels (looks stylish)
Mutterland (my favorite)
Bars:
20s Up Bar (Drink a "P.S. I love you"! And enjoy the view from the 20s floor!)
Bar le Ciel im Le Royal Meridan (…molecular cocktails?!)
Kleine Pause (..cult..everyone speaks about this diner/bar)
Reh (Cocktails)
Sightseeing:
Hamburgmuseum (…if you're interested in the city's history!)
Kaffeerösterei Burk (a museum in a real coffee roasters)
St. Nikolai: Go up to the top of this monument with a lift and enjoy your view above the city!
Shopping:
Wäscherei (I go there every single time, I'm in Hamburg!)
Update (May 18, 2014): There is even more to discover in Hamburg. Read the sequel HERE.
Like always: All credits appear after clicking the links.