A tillandisa in my bathroom window. All pics by Franzi.
I am a huge fan of houseplants – they simply distribute a lively atmosphere in every room. Lately, two new plants moved into my flat: A Tillandsia ioantha (an air plant) and a Pilea peperomioides.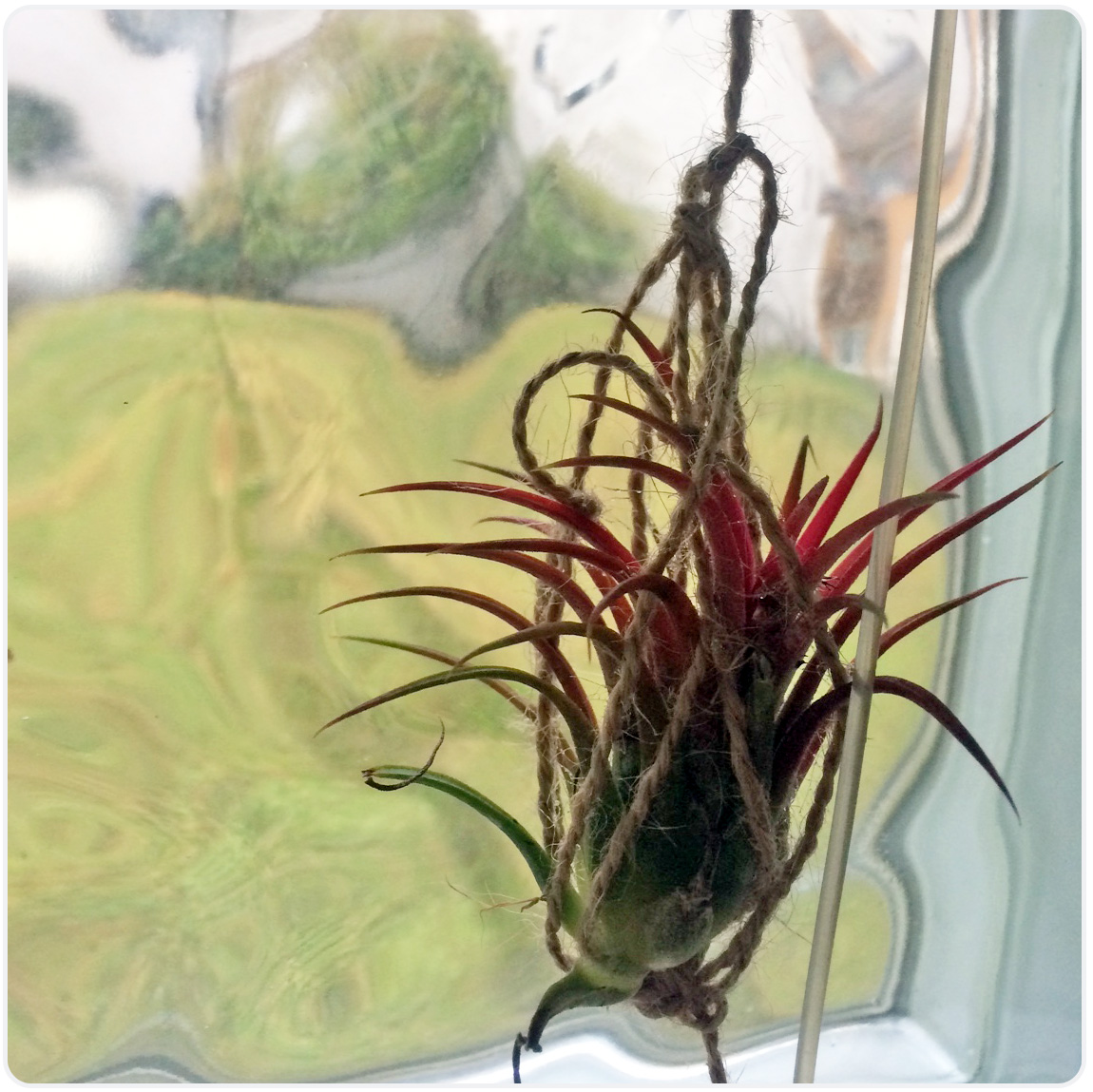 This cute air plant is a new inhabitant in my bathroom. I knotted it on the opening line of my glass block window.
It needs to be sprayed with filtered water every four days. That's all. Easy to take care of and so beautiful!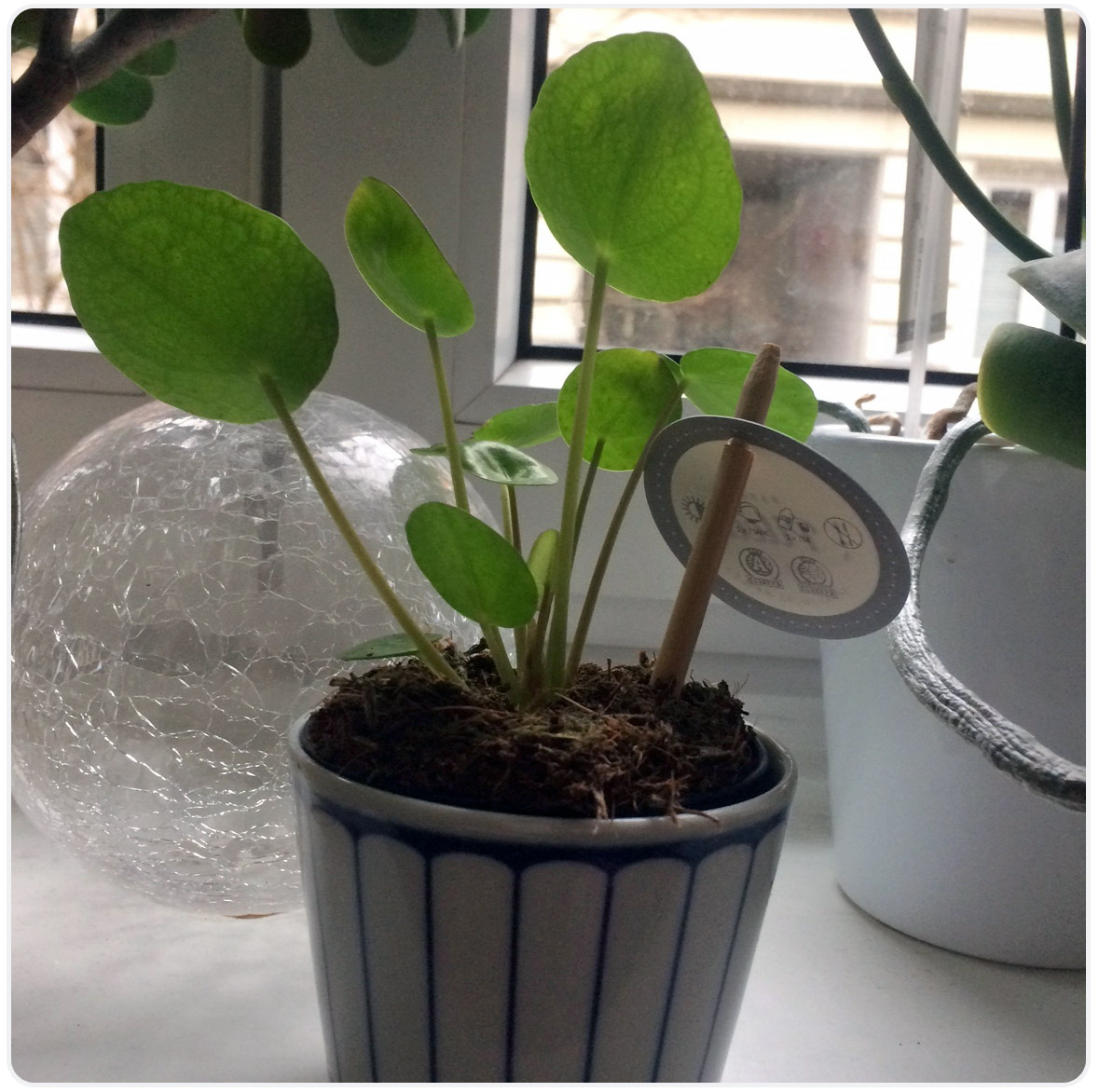 Pilea plants are a huge houseplant trend right now. I looked out for a baby plant in the flats of my friends (they are easy to propagate) but didn't found one, so I couldn't resist and finally bought a small one. Now I will water it once every week and hopefully in some time I will have more Pilea babies (that I will distribute among everyone who also loves this cuties).
Have a beautiful week!
Like always: All credits appear after clicking the links. If you are interested in putting ads on My so-called Luck feel free to email me.