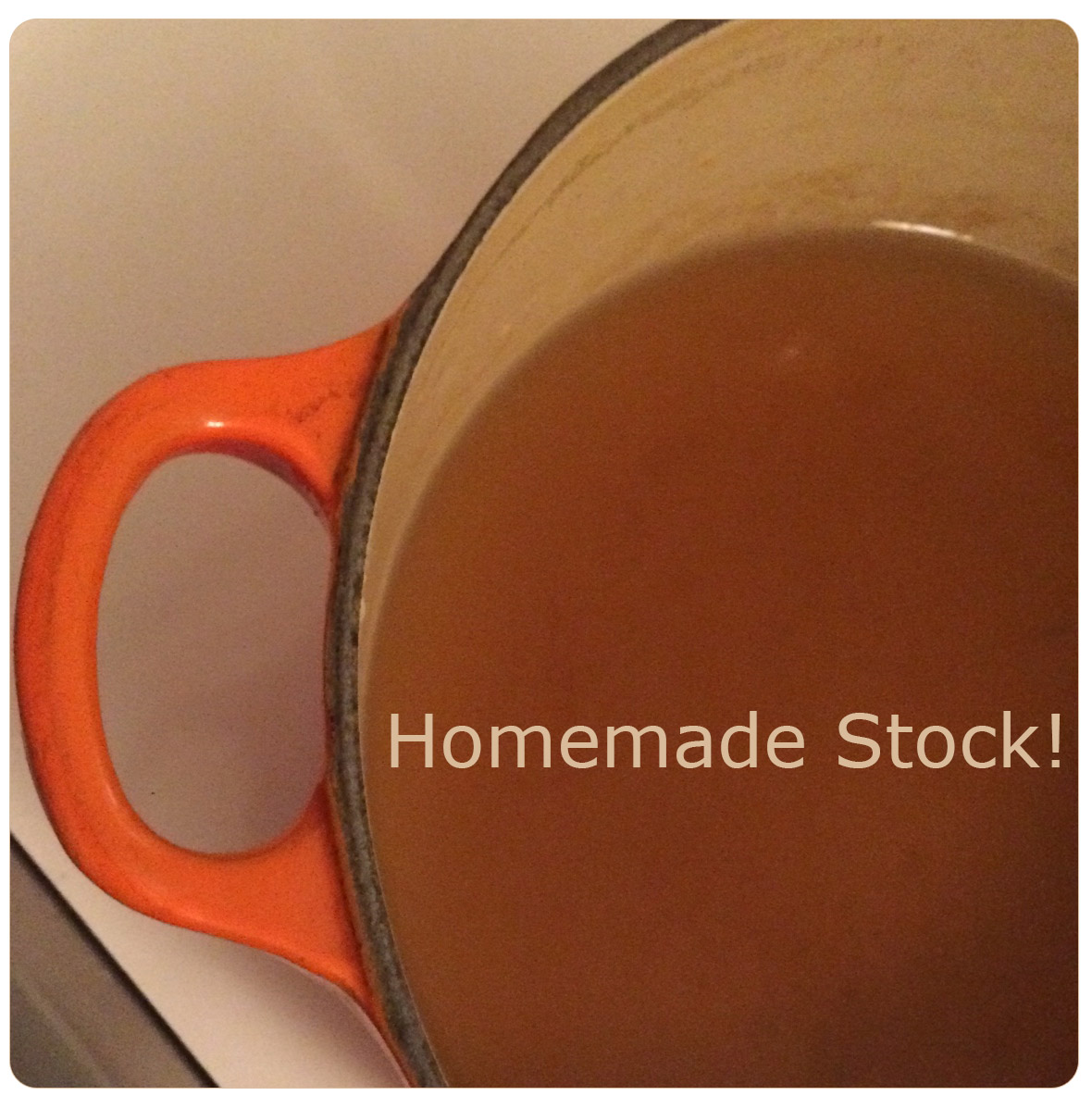 Pic by Franzi.
Did you ever prepare your own vegetable stock? I have to admit that up until now I always used vegetable stock powder. It's simply convenient. But then I was inspired by Rebecca Katz' book Clean Soups and prepared a laaarge pot of vegetable stock – with a ton of fresh vegetables I actually had to carry home ;). Apart from this and the time it takes to prepare homemade stock it's also quite convenient to use. Once you have a bottle of fresh stock in the fridge, you can use it right away. And the best: You really know what it contains! I will definitely prepare more homemade stock  in the future!

Recipe: Makes app. 2,5 – 3 l.

Ingredients:
4 unpeeled carrots (cut into thirds), 1 unpeeled yellow onion (quartered), app. 50 g leek (cut into chunks), 1/2 bunch of celery (cut into chunks), 2 unpeeled red potatoes (quartered), 2 unpeeled sweet potatoes (quartered), 2 unpeeled cloves garlic (halved), 1/4 bunch parsley, 1 TblSp dried seaweed salad, 6 black peppercorns, 2 whole allspice berries, 1 TSp salt, 1 bay leaf, 4 l water.
Rinse all of the vegetables well, soak the seaweed. In a large pot, combine the carrots, onions, leek, celery, red potatoes, sweet potatoes, garlic, parsley, seaweed, peppercorns, allspice berries and the bay leaf. Add the water, cover, and bring to a boil over high heat. Decrease the heat to low and simmer, partially covered for at least two hours.
Then turn off the heat and let rest the vegetables in the stock over night at room temperature.
Strain the broth through a large, coarse-mesh sieve or a colander. Discard the solids. Stir in the salt. Refrigerate or freeze. Store in the fridge for up to five days or in the freezer for up to six months.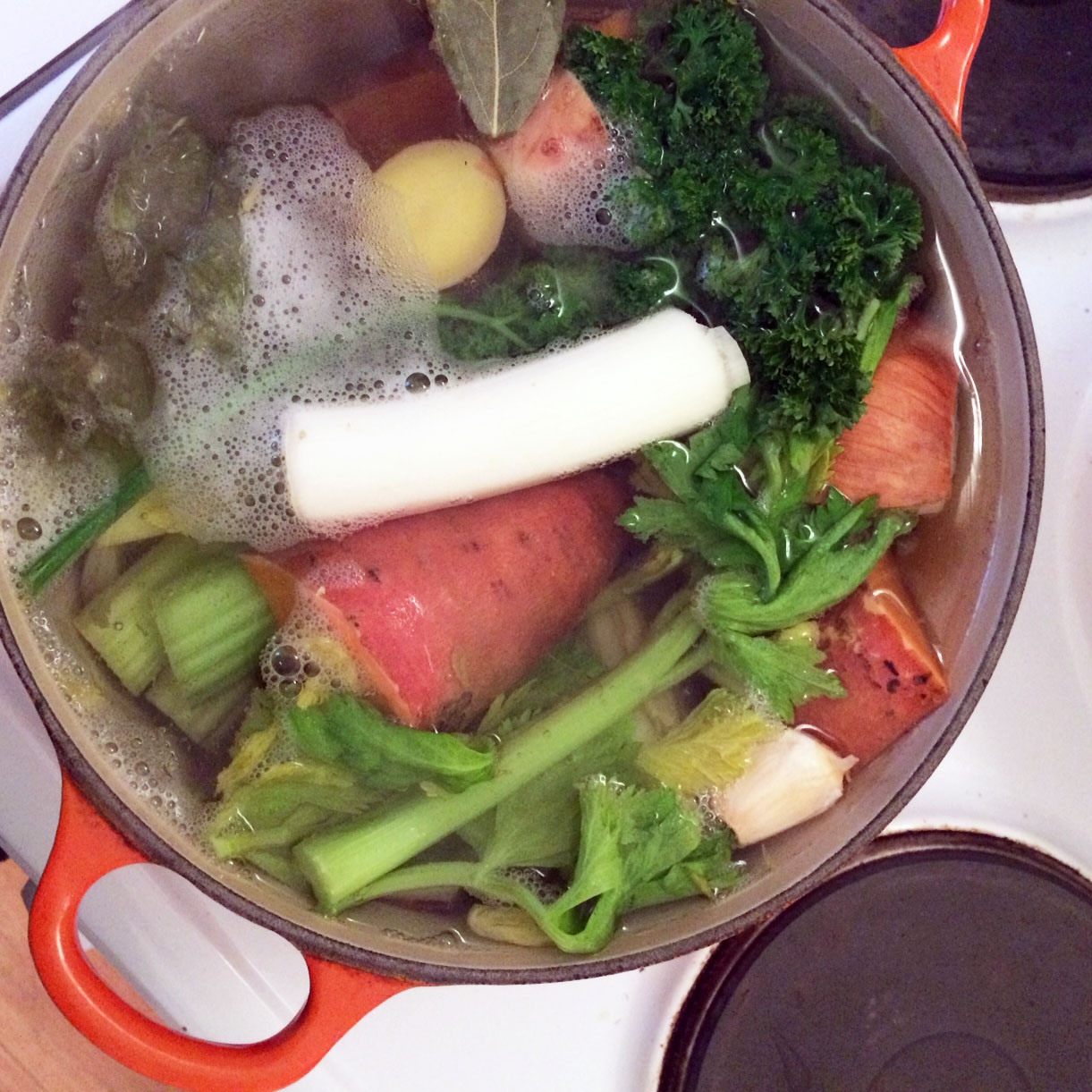 Enjoy!
Like always: All credits appear after clicking the links. If you are interested in putting ads on My so-called Luck feel free to email me for details.