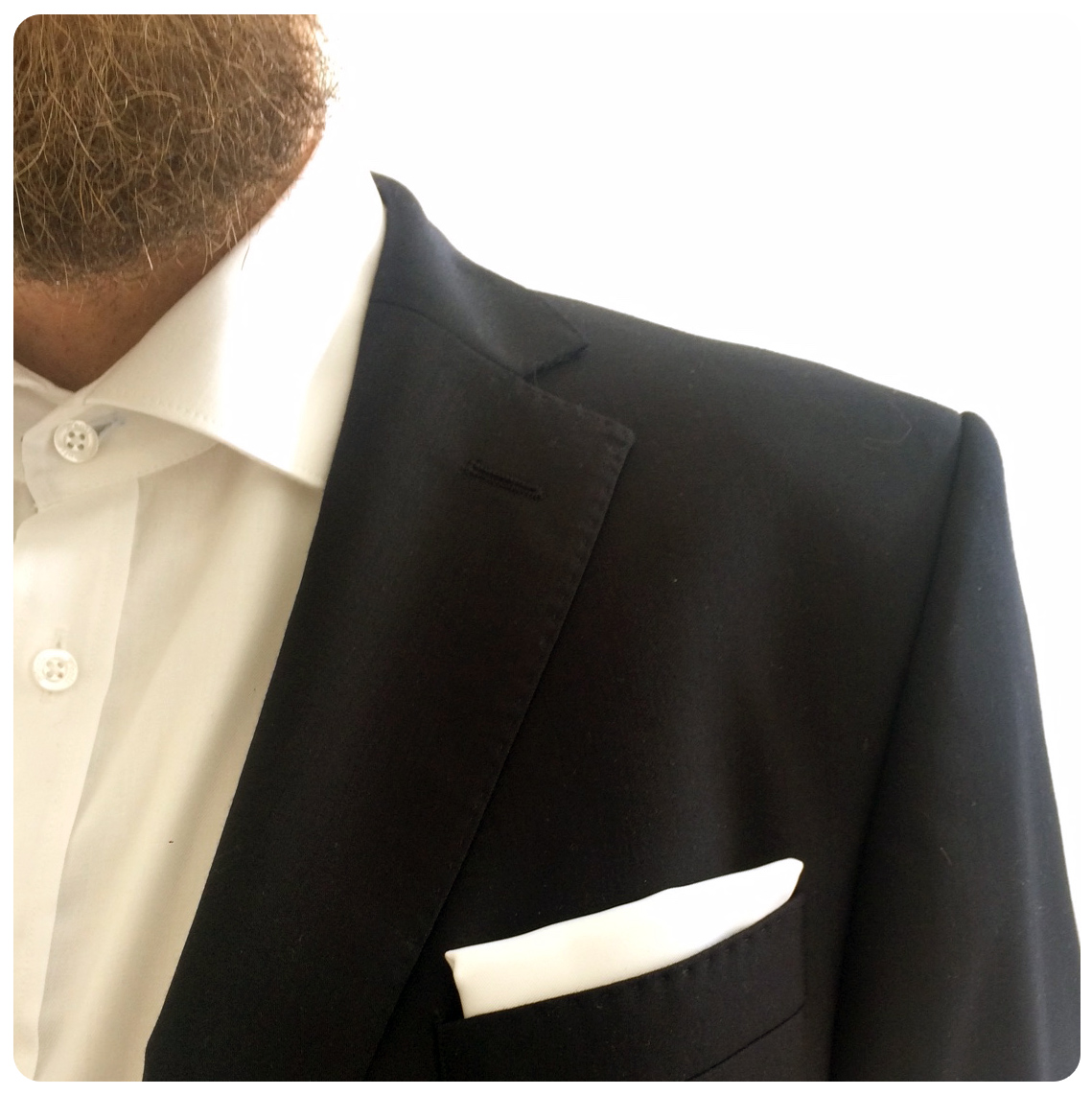 Pic by Franzi.
There are some fashion trends men and women seem to have completely different opinions about. – Ballet flats for example. Women think they are cute and girly (and comfy), but I realized that most men I knew wouldn't agree. They clearly prefer high heels (no surprise, I guess). So let's talk about fashion. Funny enough, we start today with men's fashion. What do you think about pocket squares?

She says (Franzi):

When Stephan told me that he would like to wear his suit with a pocket square my first reaction was a clear: "No! Why?!" In my opinion pocket squares are old-fashioned and should be worn by old, elegant men or snobs, not by young, confident men. Okay, it's possible that the pocket square adds a touch of color to otherwise grey/black/dark blue suits. However, it also looks a bit like a tissue that peeks out of the suit jacket pocket, and not like an expensive accessory for men… But let's hear Stephan's view:
He says (Stephan):
When Franzi reacted with a "No! Why?!", I was a bit dumbfounded why she would bother. Let me give you a couple of reasons a pocket square is amazing, imho. First of all, old-fashioned is a very similar word to classic. And timeless, affordable classics are hard to come by when you do not have a black Amex in your wallet. A pocket square is very affordable, but at the same time does not make you look cheap at all. It is a good way to jump out of a grey mass of people wearing navy-blue or grey suits without going crazy in the color of your suit. Furthermore, how many accessories can a man really wear? Watch, (bow-)tie, … pocket square! And finally, ladies out there, James Bond and Ryan Gosling don't wear suits without one. I think those are the best example for confident, classy, young men.
So what do you think: Does a pocket square remind you more of James Bond or more of an old man/snob? Let us know!
Have a beautiful day!
Like always: All credits appear after clicking the links. If you are interested in putting ads on My so-called Luck feel free to email me for details.