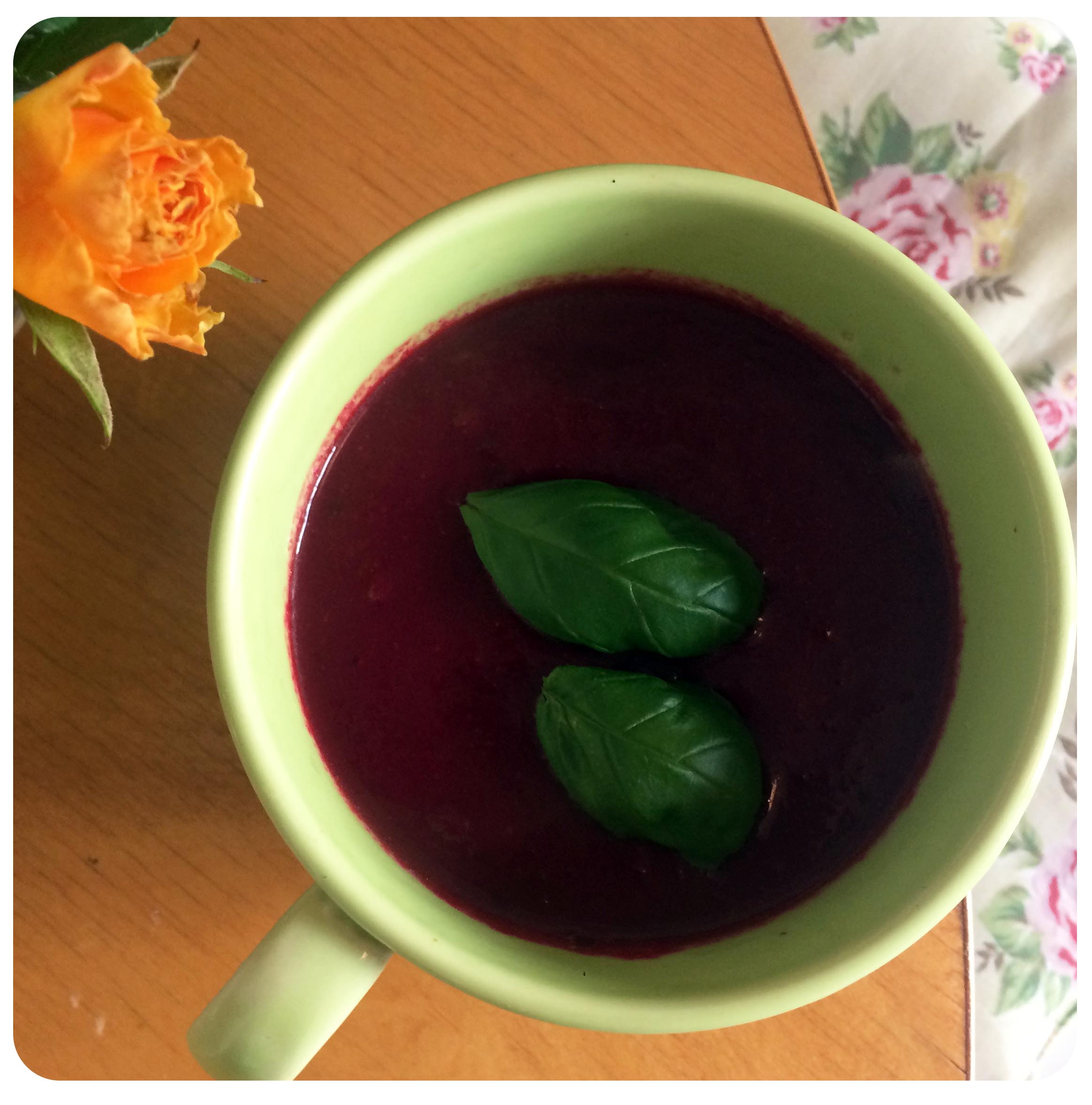 Pics by Franzi.
Today comes another beetroot recipe. Like every reader of this blog possibly knows already, I LOVE beetroot. The only thing that annoys me is that I HATE to peel the raw beets. With this roasted beetroot soup recipe the problem is finally solved :).

Recipe: Serves 2-3.

Ingredients:
4 medium-sized beetroots, olive oil, salt, pepper, app. 200 ml vegetable stock, 1 garlic clove (peeled), vinegar, honey, fresh basil leaves.

Preparation:
Clean the beetroots and wrap them into tin foil, drizzled with olive oil. Put one garlic clove into one tin foil "ball" together with a beetroot.  Bake in the oven for app. 40 minutes at 220°C. Let cool down a bit, cut the beetroots into cubes. In a big pot, heat some olive oil. Add beetroot cubes and roasted garlic. Roast for app. 4 minutes. Add vegetable stock, let cook for another 5 minutes. Blend. Season with salt, pepper, vinegar and honey. Garnish with basil leaves.
Enjoy!
Like always: All credits appear after clicking the links. If you are interested in putting ads on My so-called Luck feel free to email me for details.