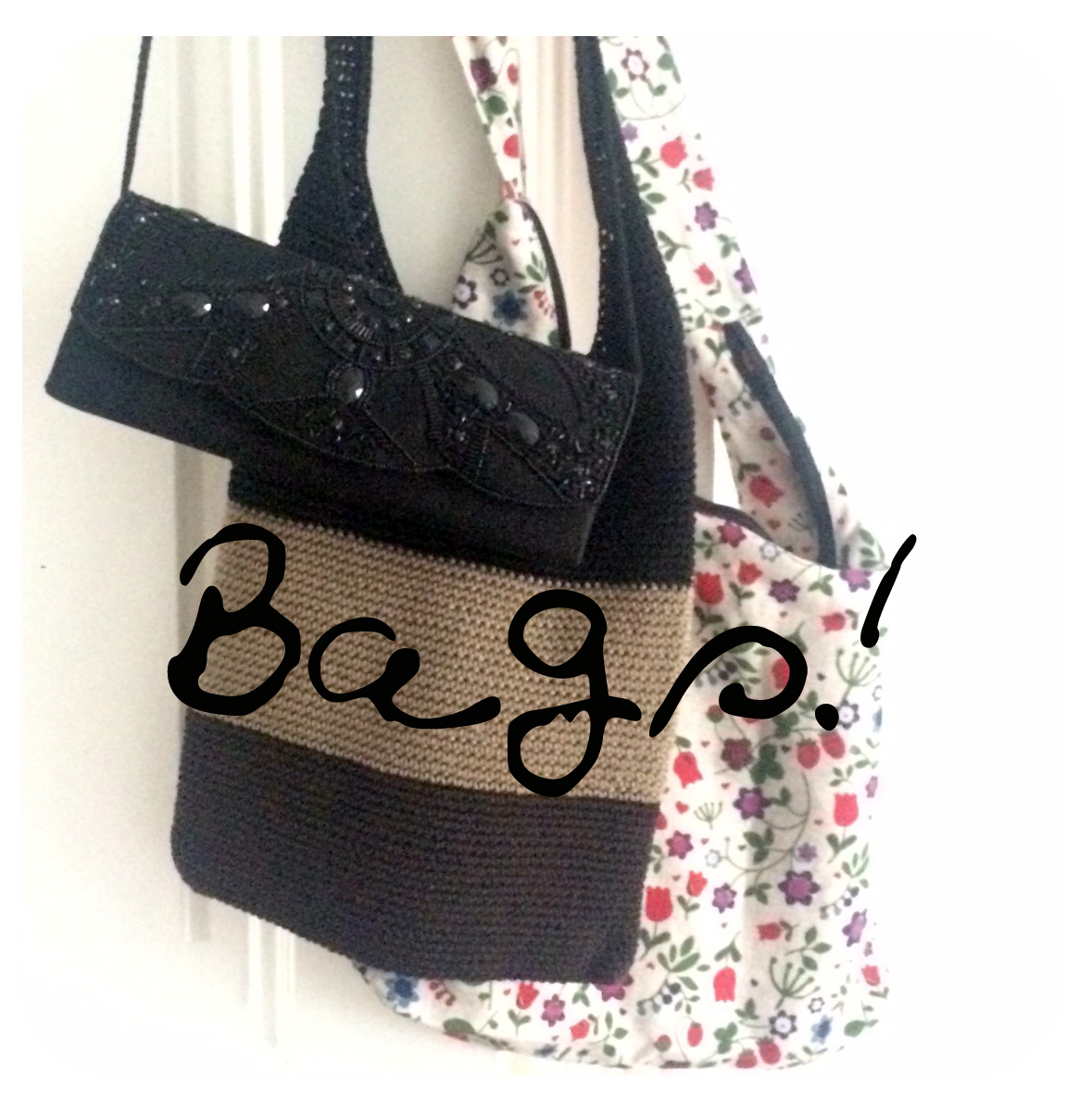 Three of my bags. Pics by Franzi.
So, let's count my bags! I have: One HUGE rucksack (which I carry on my back nearly everyday), one brown leather tote (which I often combine with the rucksack to have easy access to my keys and money), one (girly) beach bag (which I also use in the city) and three bags I nearly never use (one from the 1990s, one was a recent gift and one for special occasions). This makes six bags. …Plus, an enormous red travel rucksack (what else?), a small travel bag, one big travel bag and one gigantic travel bag (which has already holes and is only used when I am moving flats).

Have a beautiful day!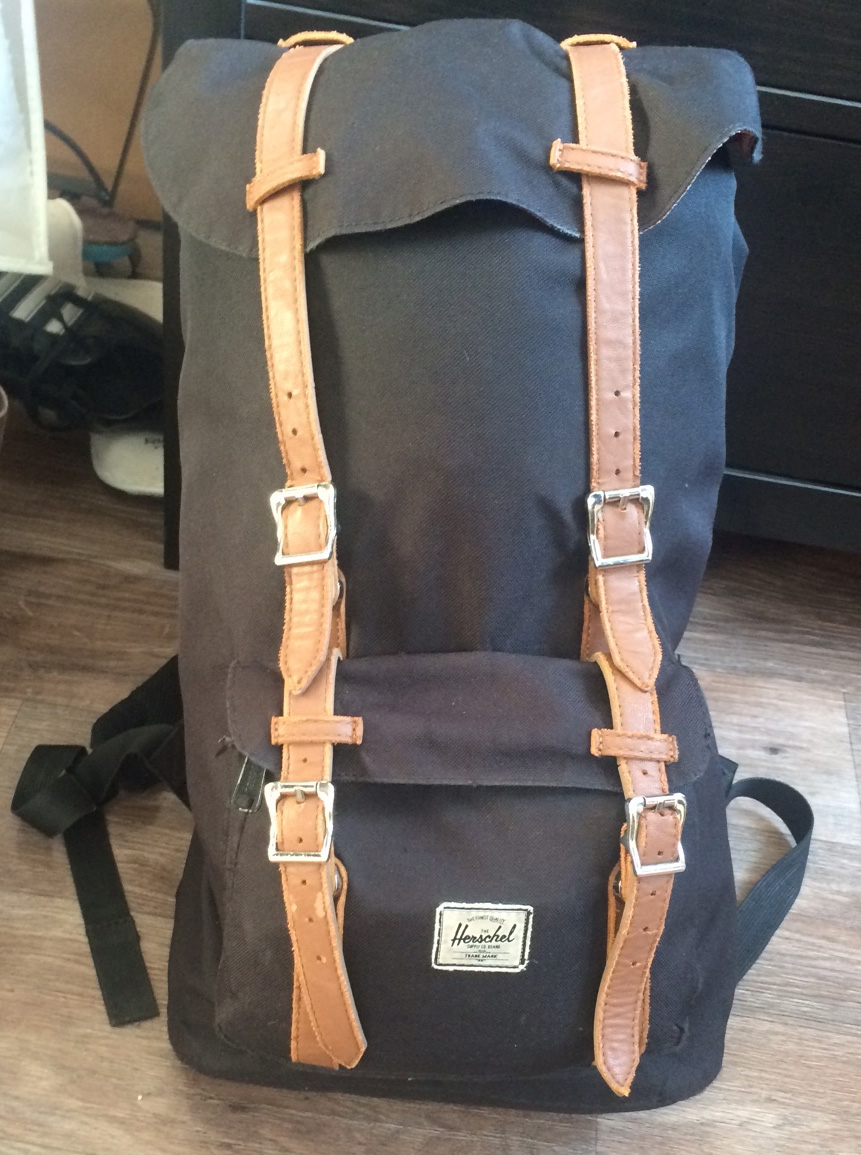 My beloved rucksack (you can see me everyday with this monster on my bag).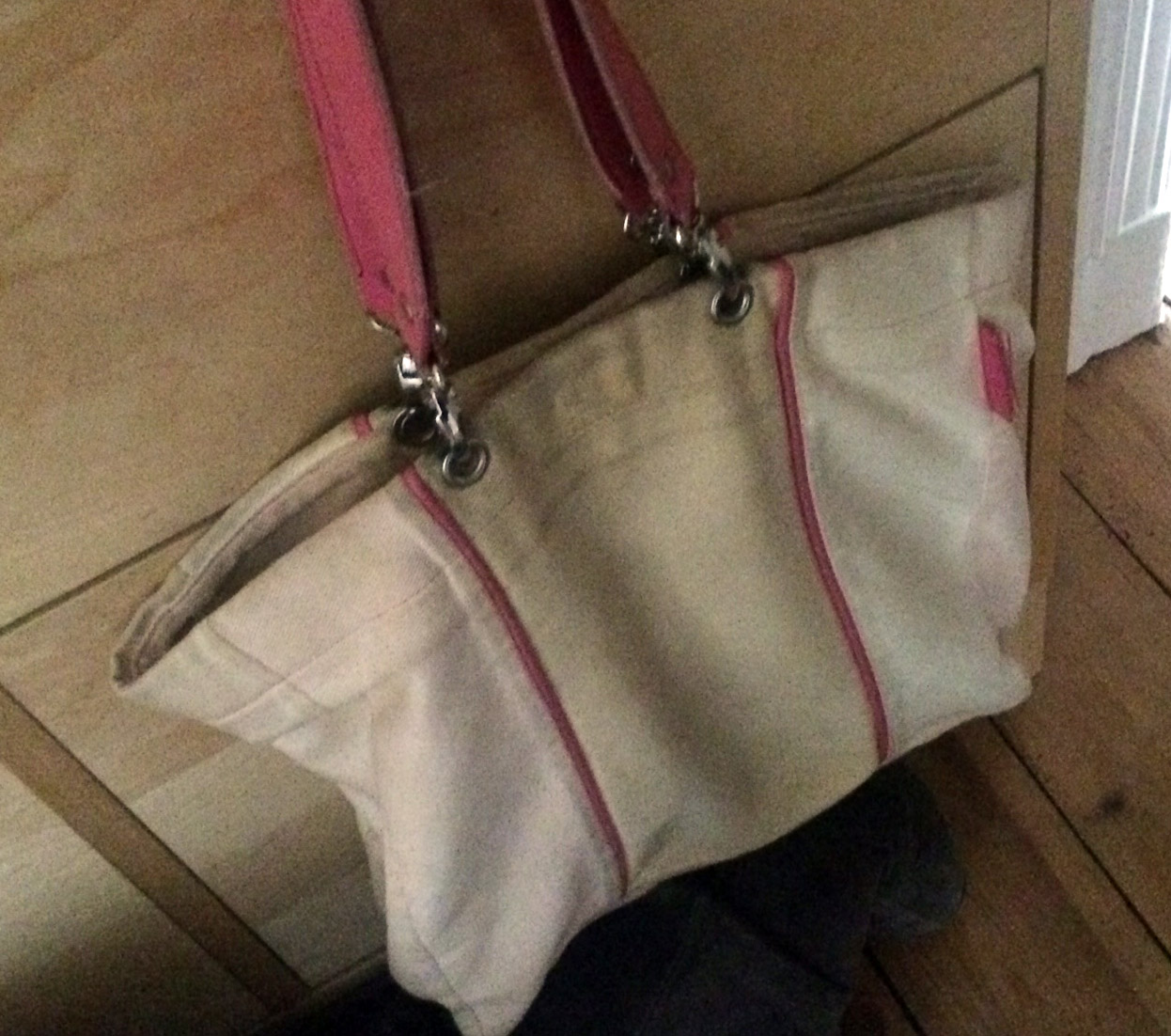 My good-old (girly) beach bag!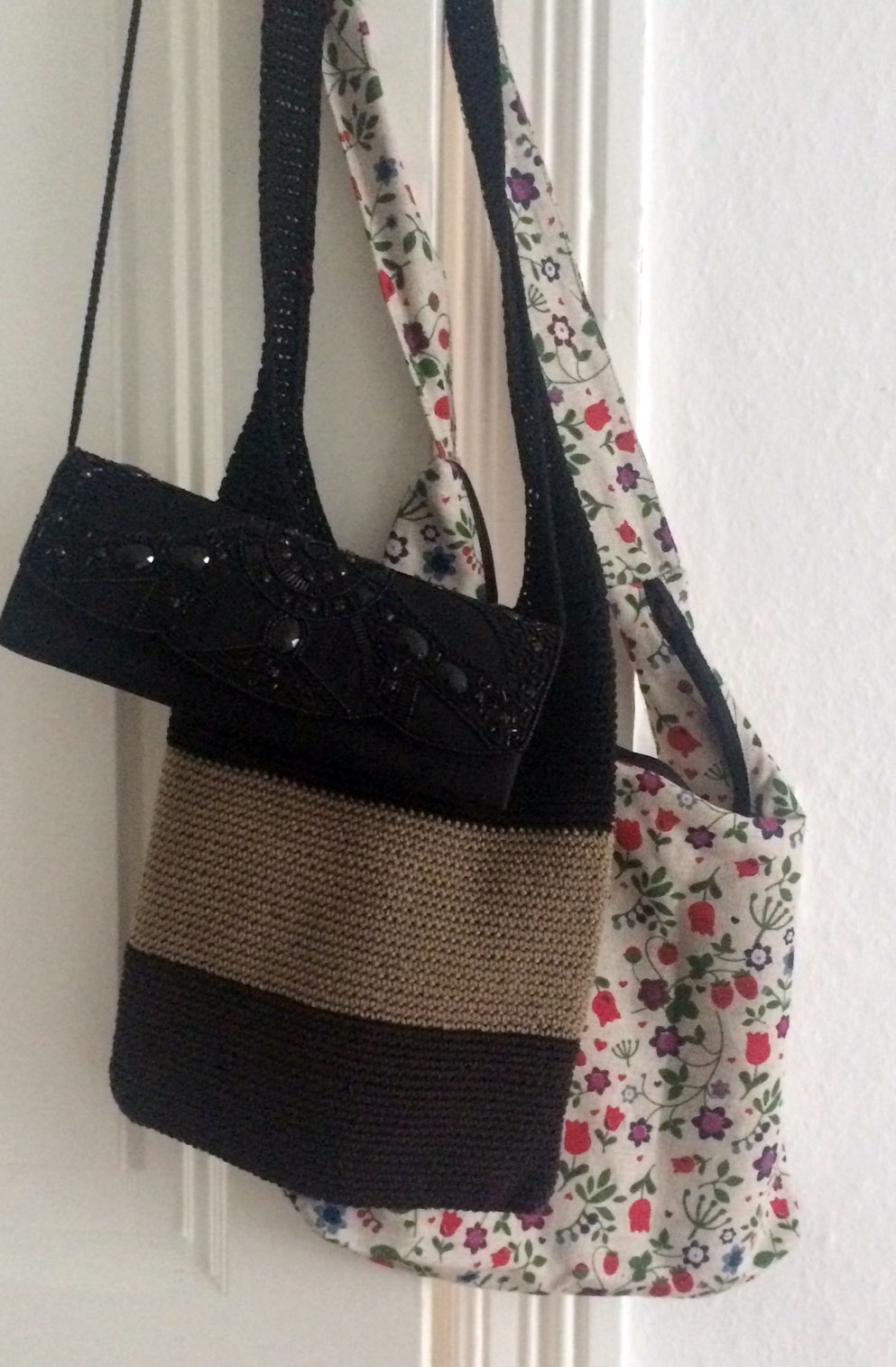 Three more: Two bags for the beach and one tote for special occasions.
Like always: All credits appear after clicking the links. If you are interested in putting ads on My so-called Luck feel free to email me for details.