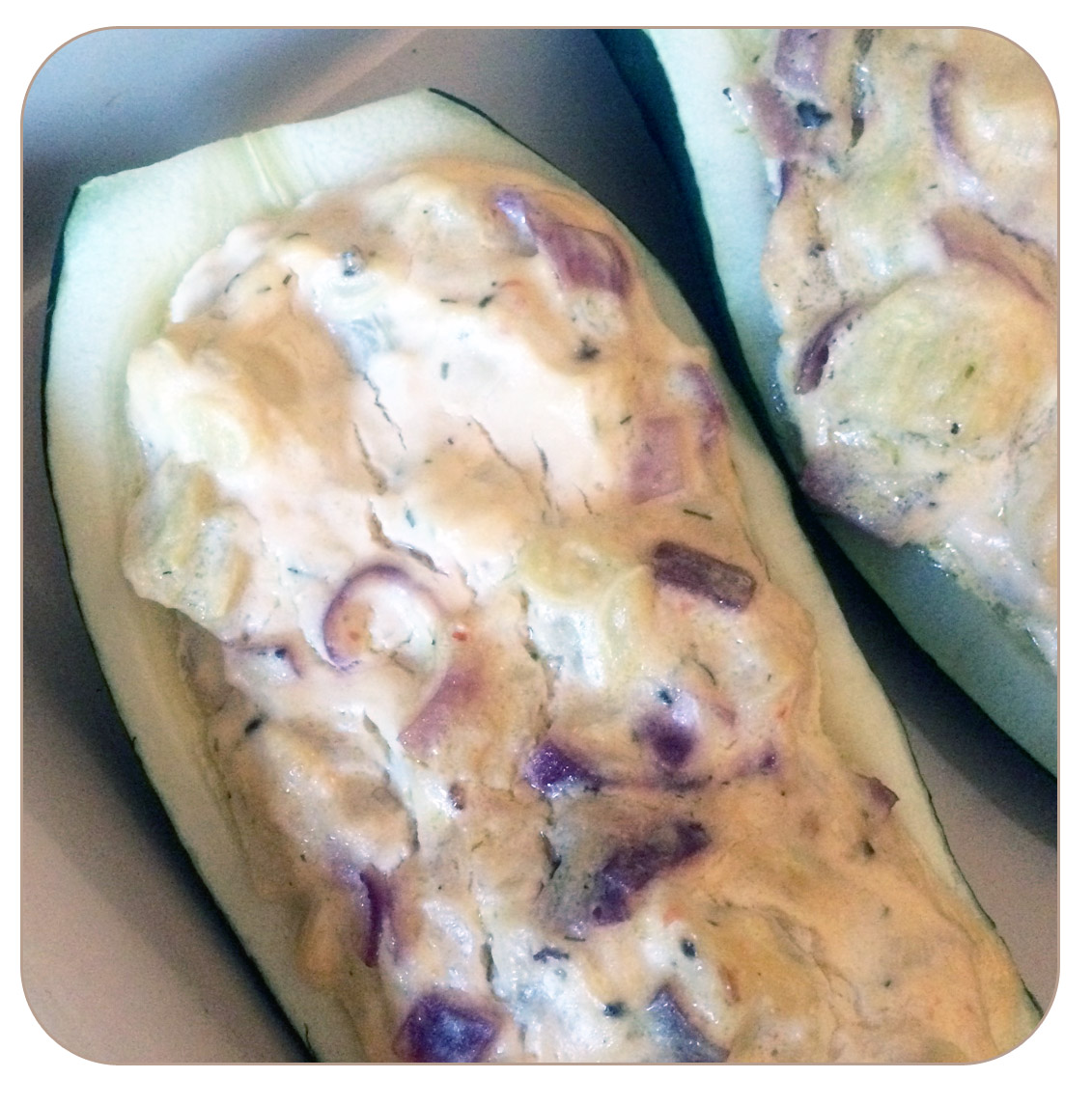 Pic by Franzi.
It's zucchini time again! Since I already prepared my classic (gluten-free) baked zucchini recipe already a few times this year, I tried out this simple new variation: Filled with cream cheese!

Recipe: Serves 1.

Ingredients:
1 zucchini, 1 diced onion, 250 g cream cheese, salt, pepper, olive oil.
Preparation:
Wash and half the zucchini. With a big spoon, core out each zucchini half (save and chop the inner parts). Cook the outer shells for 2 minutes in water. Heat the olive oil in a small pot, add zucchini flesh and onion pieces, roast for 5 minutes. Add the cream cheese and mix with a wooden spoon. Season with salt and pepper. Put the zucchini shells into an ovenproof dish, fill the inner parts with the zucchini-cheese mixture and bake at 200°C for 30 min.
Enjoy!
Like always: All credits appear after clicking the links. If you are interested in putting ads on My so-called Luck feel free to email me for details.