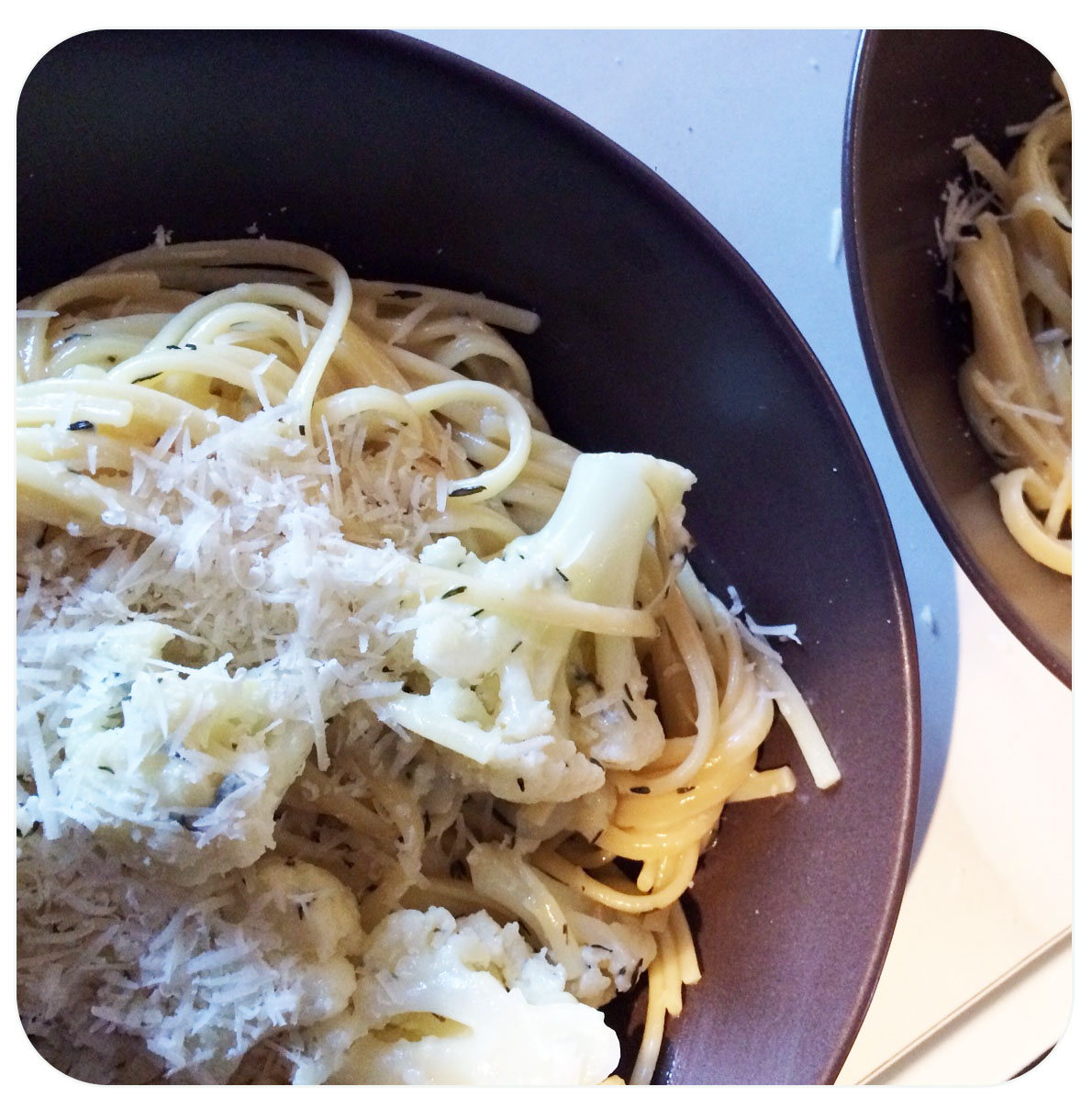 Pic by Franzi.
Today a recipe from Italy: Pasta with cauliflower and Gorgonzola cheese. Hello carbohydrates :)!

Recipe: Serves 4.

Ingredients:
200 g cauliflower (cleaned and cut into single florets), 2 TblSps butter, 150 g Gorgonzola (diced), 4 TblSps milk, 3 TblSps olive oil, 1 garlic clove, 1 TblSp thyme (chopped), 300 g pasta, 25 g grated Parmesan cheese, salt, pepper.
Preparation:
In a big pot, cook the cauliflower for app. 5 minutes in salted water. Remove the cauliflower florets but reserve the cooking water.
Melt the butter with the Gorgonzola, add the milk while continuously stirring, Do not let the mixture boil. Remove the cheese-butter mix from the heat.
Heat the oil in a big pot, add the garlic and cook over low heat, stirring frequently, for a minute until lightly browned. Remove the garlic and discard. Add the cauliflower to the oil and roast for app. 5 minutes. Sprinkle with the thyme and season with salt and pepper.
Cook the pasta in the reserved cauliflower water. Drain and add to the pot with the cauliflower florets. Stir in the Gorgonzola mixture, remove from heat, and serve with grated Parmesan cheese.
Enjoy!
Like always: All credits appear after clicking the links. If you are interested in putting ads on My so-called Luck feel free to email me for details.