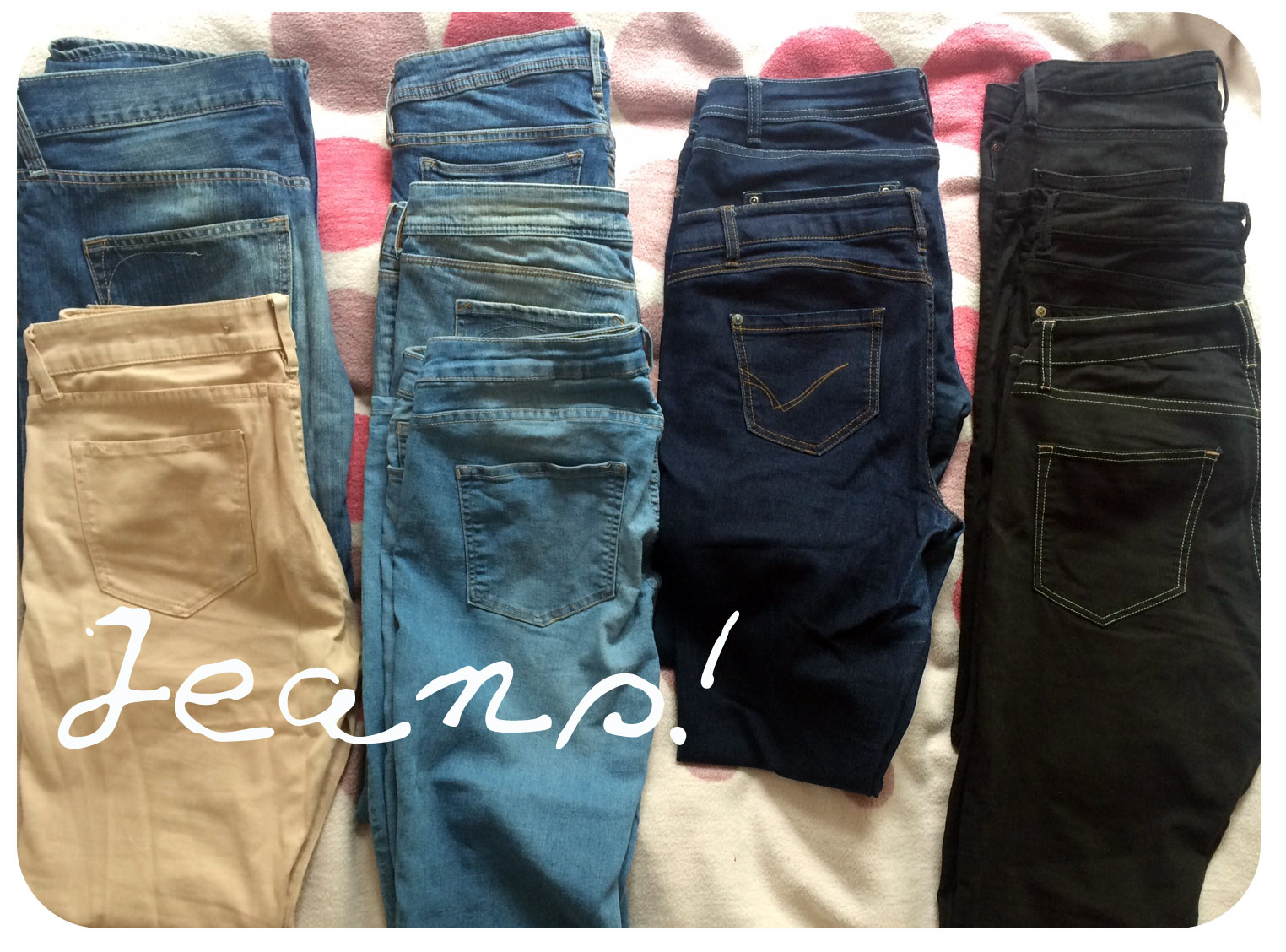 My jeans collection. Pics by Franzi.
I cannot really believe it, but I own ten jeans. TEN! And now comes the fun fact: I maybe wear jeans every 30 days or something like that. They are practical and easy to style with everything. Nevertheless, I often don't feel like myself wearing them. I like myself more in dresses or with skirts. Plus, those are much more comfy ;). So, why do I own ten jeans – four skinny jeans in light blue, two skinny jeans in dark blue, two skinny jeans in black, one skinny jeans in light rose and one boyfriend jeans? I really don't know… Even more funny: As far as I remember, during the last six months I only wore one of them (skinny, light blue) on the few (maybe six?) occasions I actually decided for wearing jeans. Now pardon me, I need to fold my TEN jeans into little packages and fit them all in one little drawer.
Have a beautiful day!
Like always: All credits appear after clicking the links. If you are interested in putting ads on My so-called Luck feel free to email me for details.