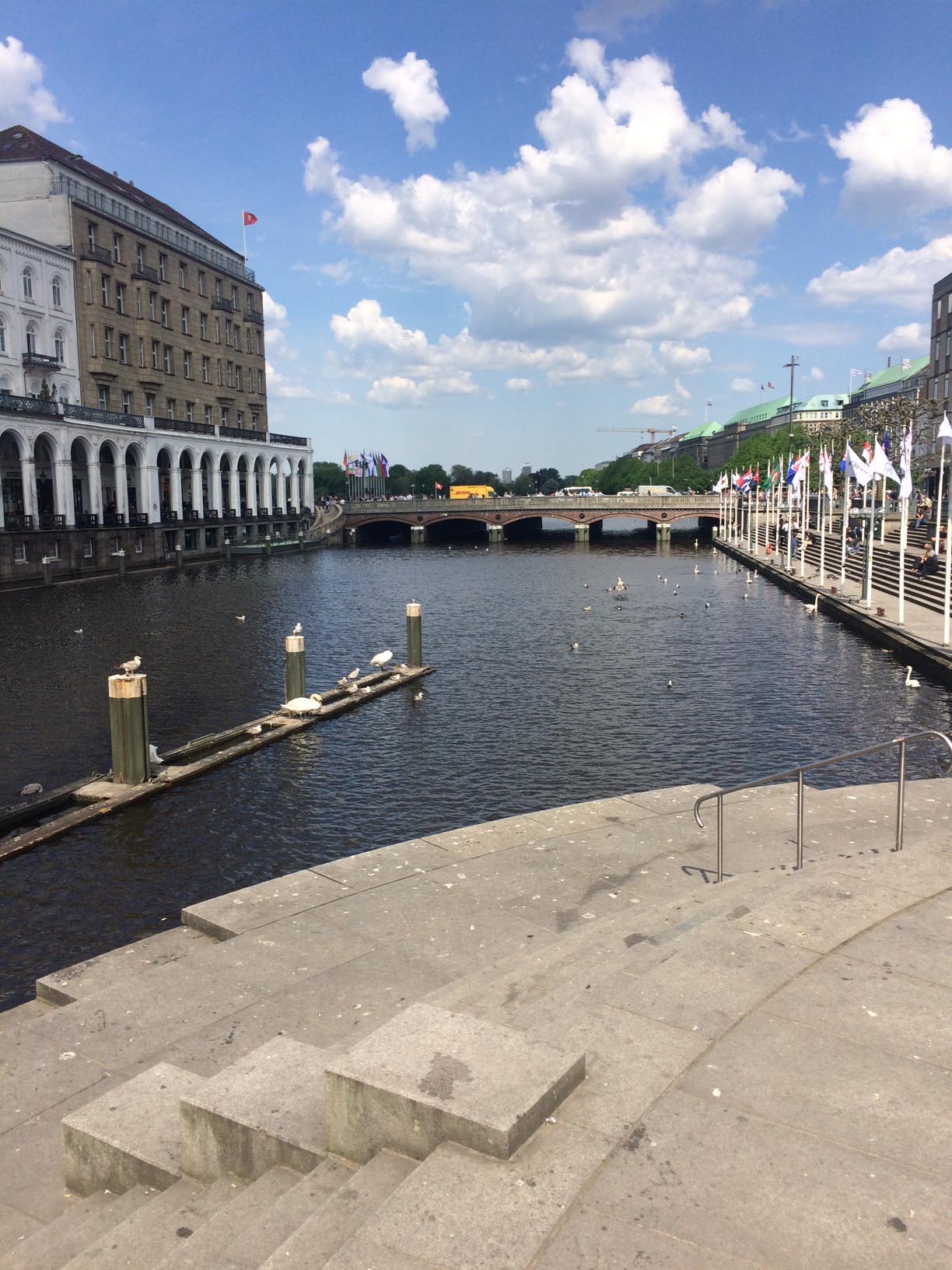 Sunny Alster! All pics by Franzi.
Unfortunately I had a bad stomach this whole weekend long – thanks to my own stupid self eating an old  salad :/. Nevertheless, I spent some hours outside in the ever-changing weather – extremely sunny, suddenly changing to cold and wet. And then there was also the #ESC2016. It may have been a sad result for Germany, but it was fun to watch it in a big group :)!
I wish you a wonderful start into the fresh week. Stay fit!
Sunny spring in Eimsbüttel… only seconds before the next rain shower arrives :D!
Our (private) hearts for the #ESC2016 candidates!
Like always: All credits appear after clicking the links. If you are interested in putting ads on My so-called Luck feel free to email me for details.