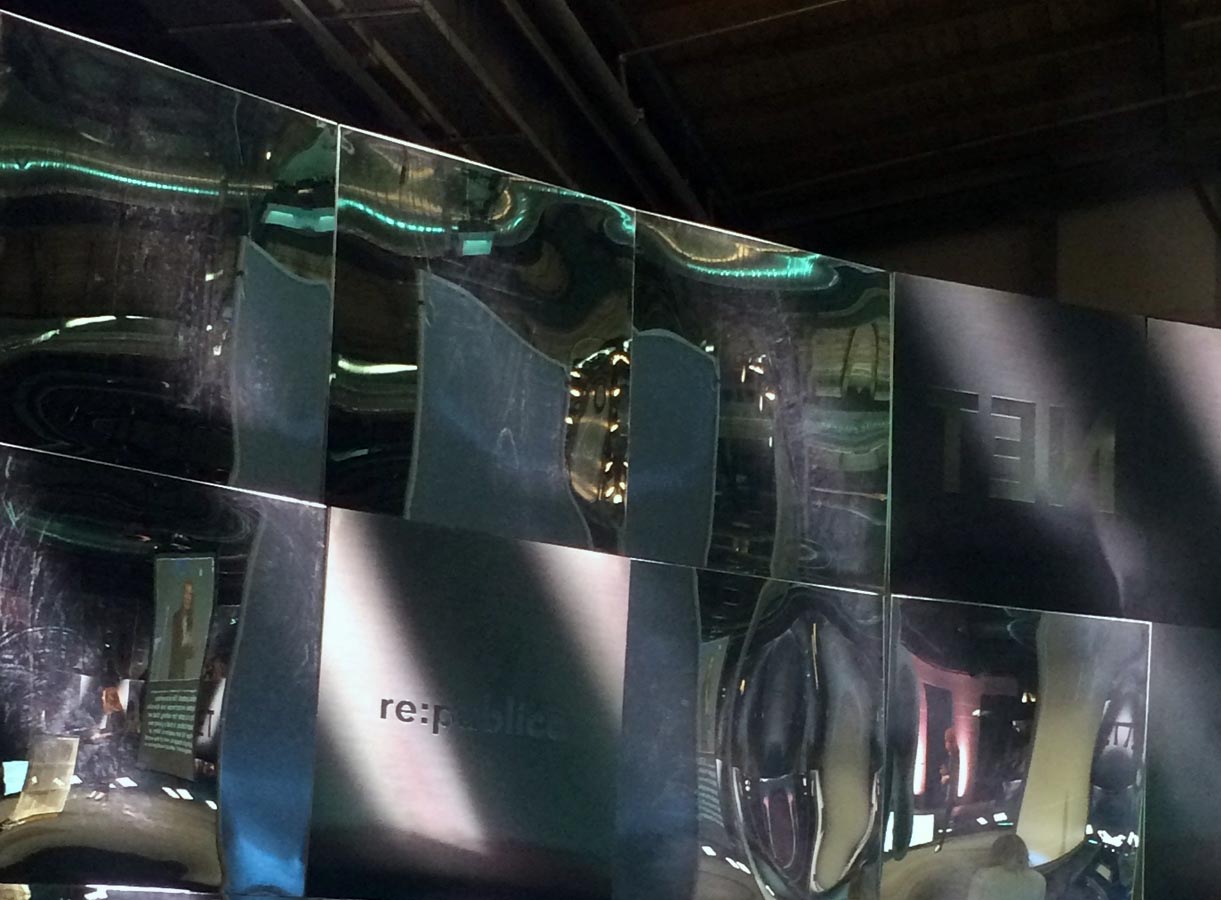 The 'mirror wall' of stage one. All pics by Franzi.
From Monday till Wednesday this week I am busy at the re:publica. Thus, today and the following two days I will only present you some picture impressions of this gigantic media/net conference in the heart of Berlin. Next Monday I will finally share my experiences with you in more detail.
Have a wonderful day :)!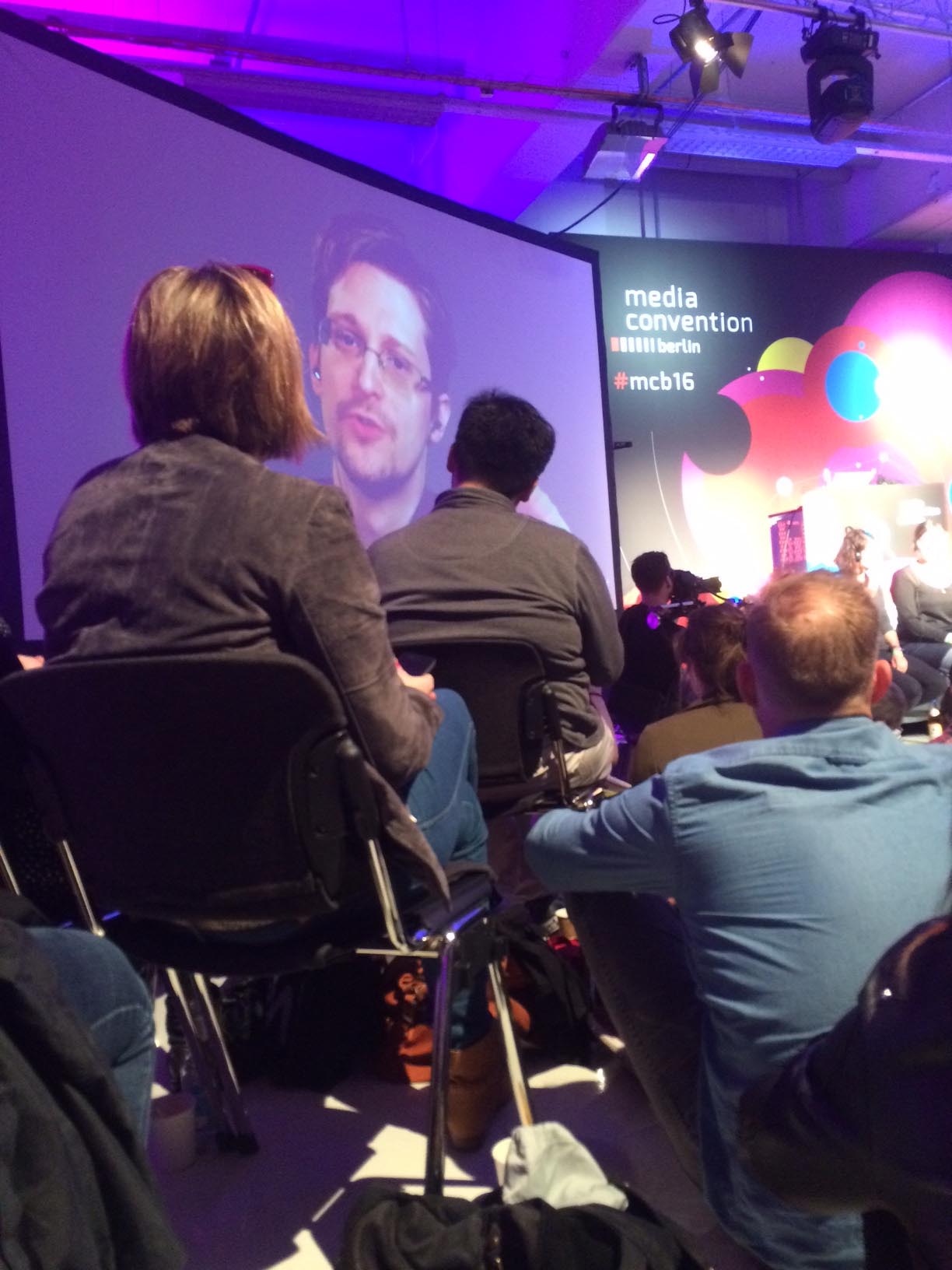 Edward Snowden speaks to us … in a very crowded room ;).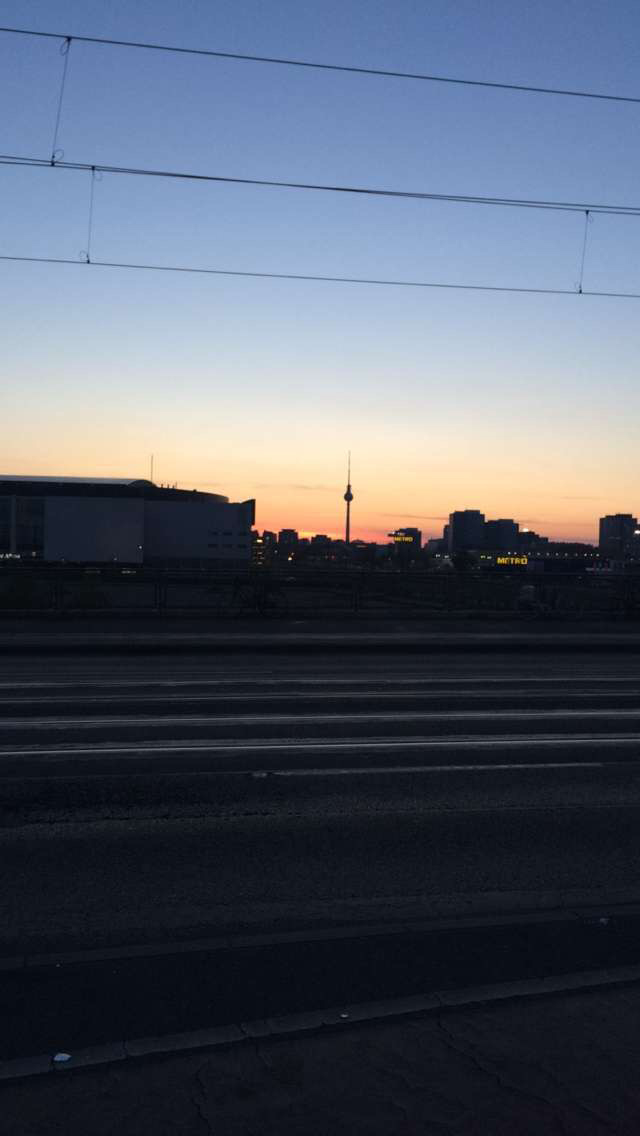 Sunset in Berlin at the end of a long, inspiring day.
Happy Birthday H. You're already one year old today :)!!

Like always: All credits appear after clicking the links. If you are interested in putting ads on My so-called Luck feel free to email me for details.