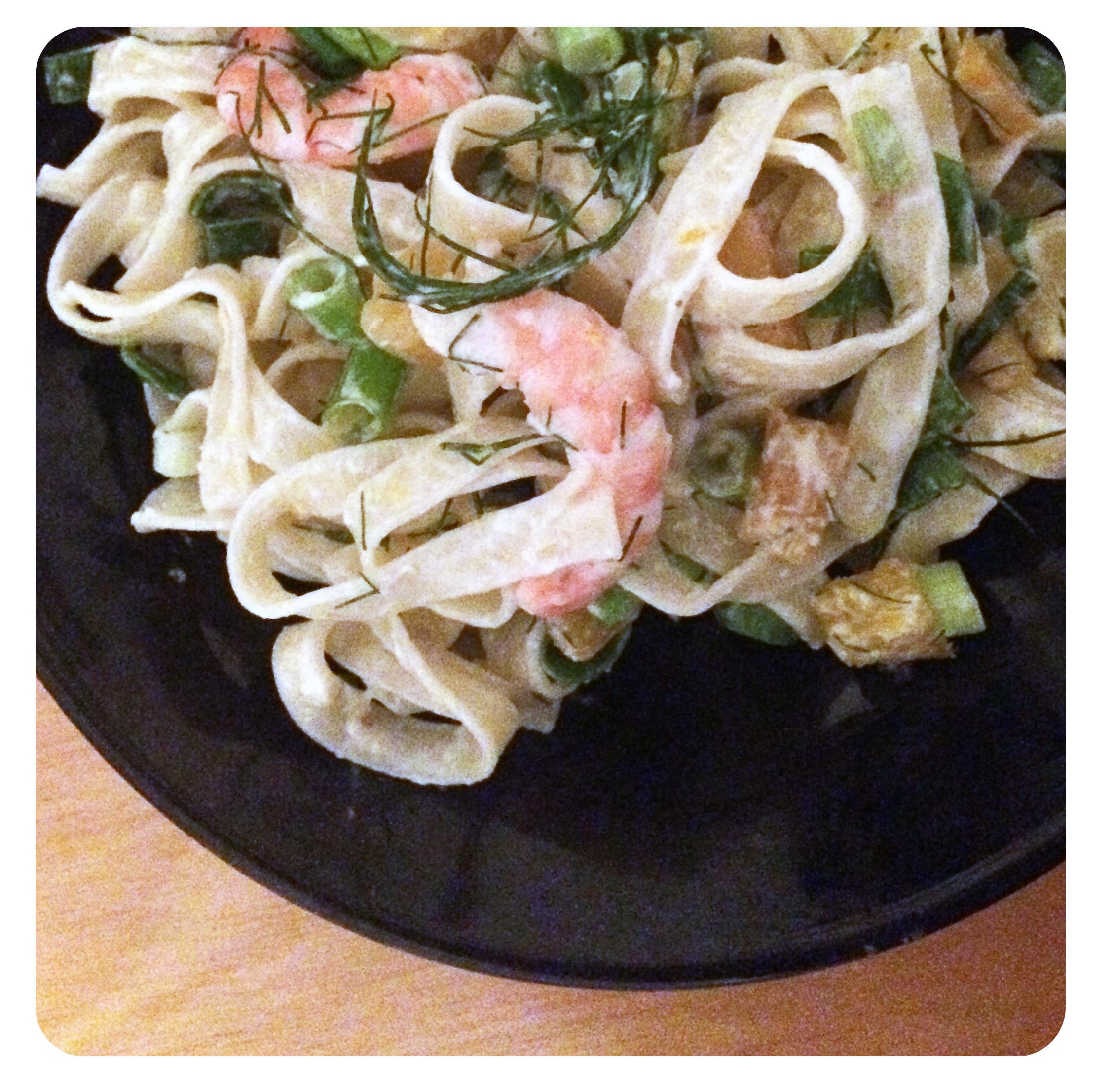 Pic by Franzi.
Another pasta salad recipe… this time the Swedish version with tinned pumpkin, dill and prawns. Fresh and sophisticated!

Recipe: Serves 3-4.

Ingredients: 300 g tagliatelle pasta, salt, pepper, 200 g tinned pumpkin, 1 bunch of green onions (cut into rings), 2 TSps orange zest, 1 TblSp orange juice, 150 g yoghurt, 3 TSps grated horseradish. 1 TblSp lemon juice, 2 TblSps honey, 1 bunch of dill (minced), 125 g prawns (pre-cooked & ready to eat), 3 TblSps olive oil, 2 TblSps mustard.
Preparation: Cook the pasta, mix with 3 TblSps olive oil and let cool down. Mix with pumpkin cubes, onion rings and prawns. Create a dressing by mixing yoghurt, orange zest, orange juice, lemon juice, mustard, horseradish, honey, salt and pepper. Add to the salad and garnish with dill.
Enjoy!
Like always: All credits appear after clicking the links. If you are interested in putting ads on My so-called Luck feel free to email me for details.