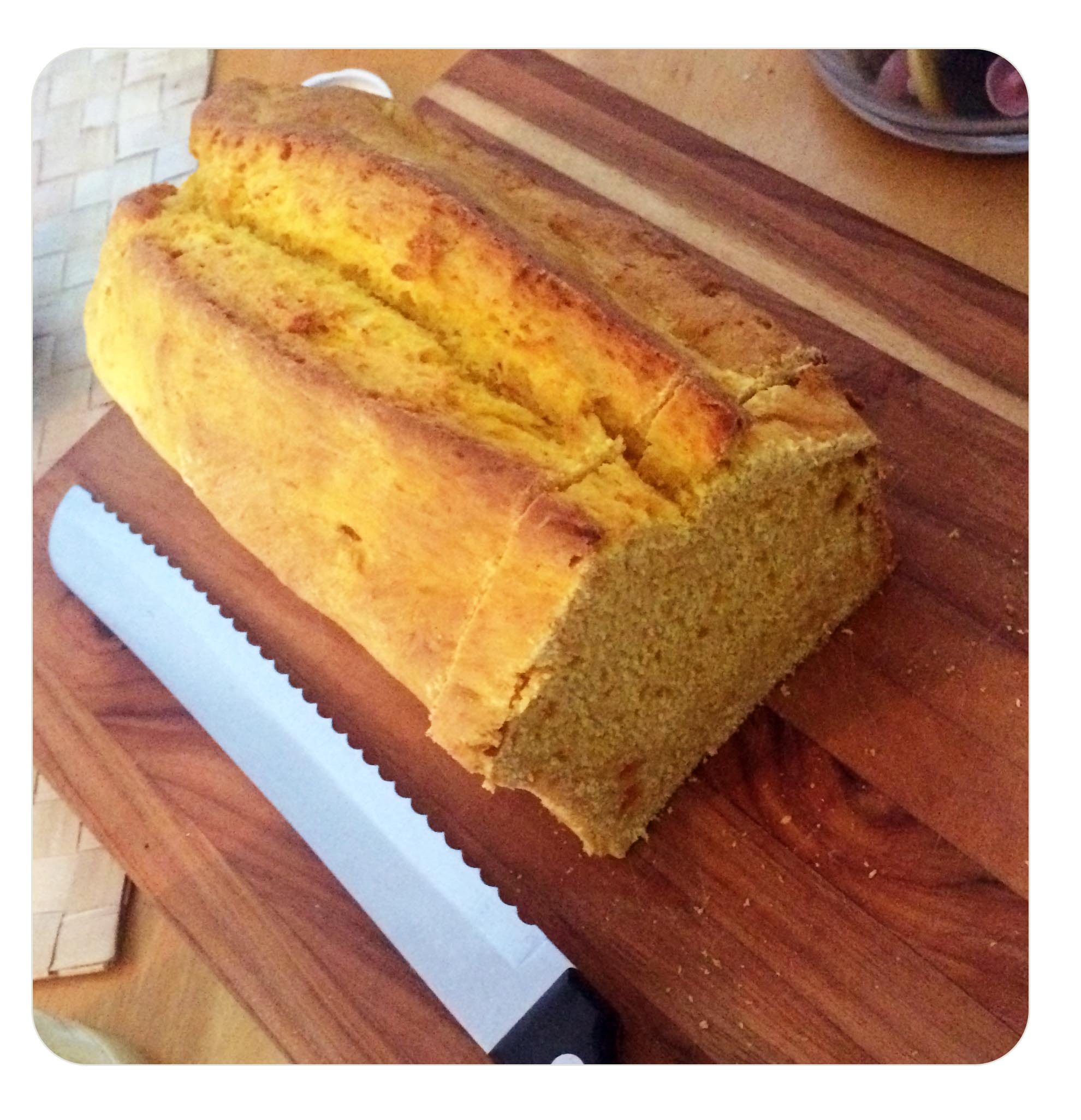 Pic by Franzi.
I know, I know – I told you a million times that I love pumpkin & bread & …. pumpkin bread. Thus, here is the recipe:

Recipe: Makes 1 loaf.

Ingredients: 1 medium Hokkaido pumpkin, 80 g soft butter, 500 g flour, 1 package dry yeast, 90 g sugar, 1 TSp salt, 1 egg, 1 TblSp milk.
Preparation: Peel and cut the pumpkin into bite-sized cubes. Put them into a pot, add app. 4 TblSps water and cook with a closed lid until tender (app. 15 minutes). Blend the pumpkin, mix with butter and let cool down. Put the flour into a big bowl, mix with yeast, sugar and salt. Add the egg and the pumpkin-butter, stir well and let rest at a warm place for app. 30 minutes. Grease a cake tin and fill with the dough. Spread with milk and bake for app. 45 minutes at 200 °C.
Enjoy!
Recipe originally appeared in German in the cooking zine "Essen und Trinken". Like always: All credits appear after clicking the links. If you are interested in putting ads on My so-called Luck feel free to email me for details.