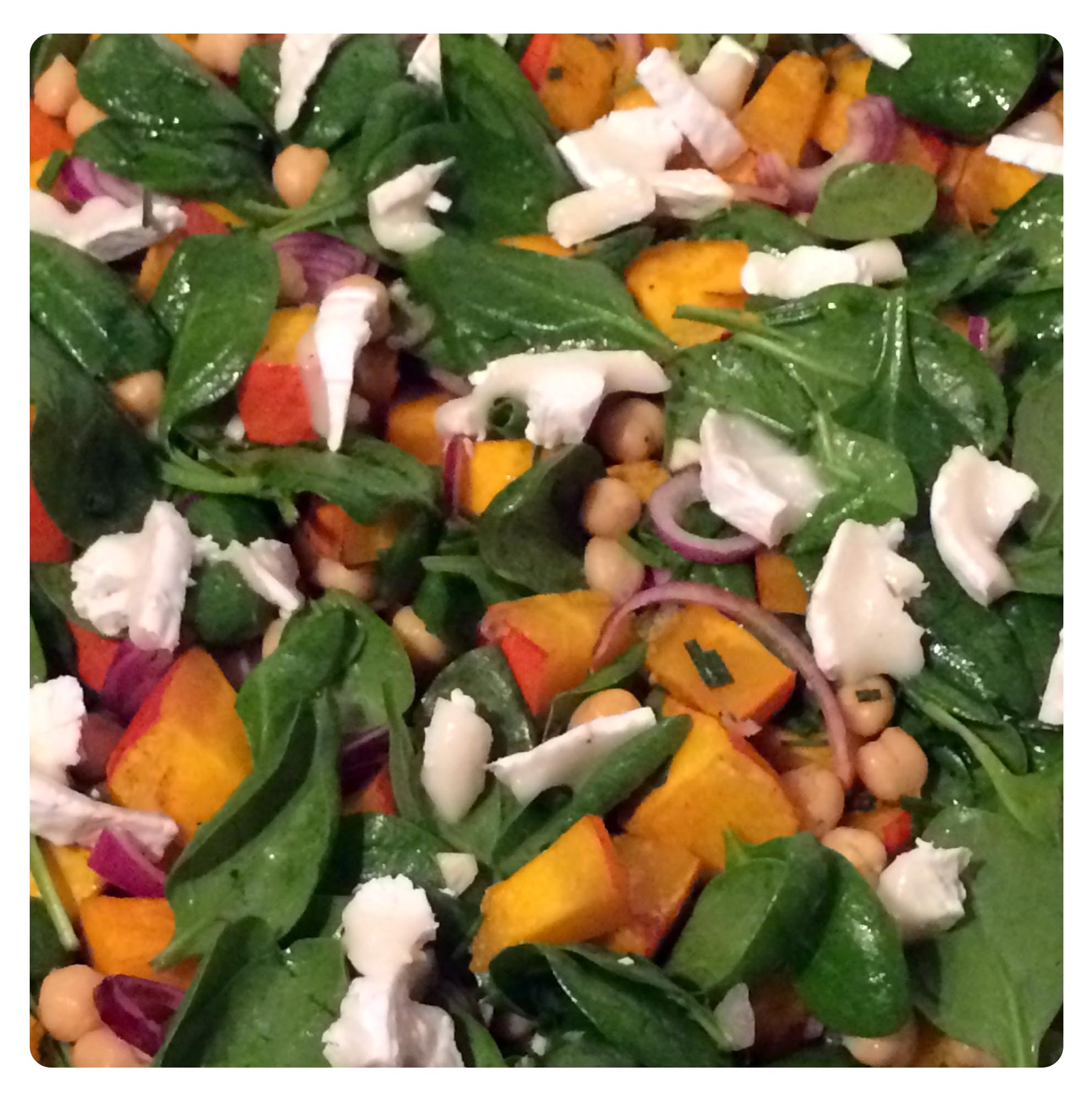 Pic by Franzi.
Another newly discovered & delicious pumpkin recipe I will add to my autumn-must-do-recipe list: A roasted pumpkin-spinach salad, topped with crumbled goat cheese. Yummi!

Recipe: 
Ingredients: 1 medium Hokkaido pumpkin, 3 TblSps pistachios,  4 TblSps olive oil, salt, pepper, 425 ml chickpeas, 150 g baby spinach, 1 bunch of fresh chives, 1 onion (diced), 1 garlic clove (diced), the peel and juice of a half lemon, 150 g goat cream cheese (crumbled)
Preparation: Cut the pumpkin into bite-sized cubes, put on a baking tray and mix with 2 TblSps olive oil. Roast in the oven for app. 20 minutes at 200°C. Create a dressing by mixing  2 TblSps olive oil with lemon peel and juice, salt, pepper, diced onions and the garlic. Pour over the roasted pumpkin cubes and mix with washed and rinsed spinach. Top with crumbled goat cheese and pistachios.
Enjoy!
Recipe originally appeared in German in the cooking zine "Lecker". Like always: All credits appear after clicking the links. If you are interested in putting ads on My so-called Luck feel free to email me for details.