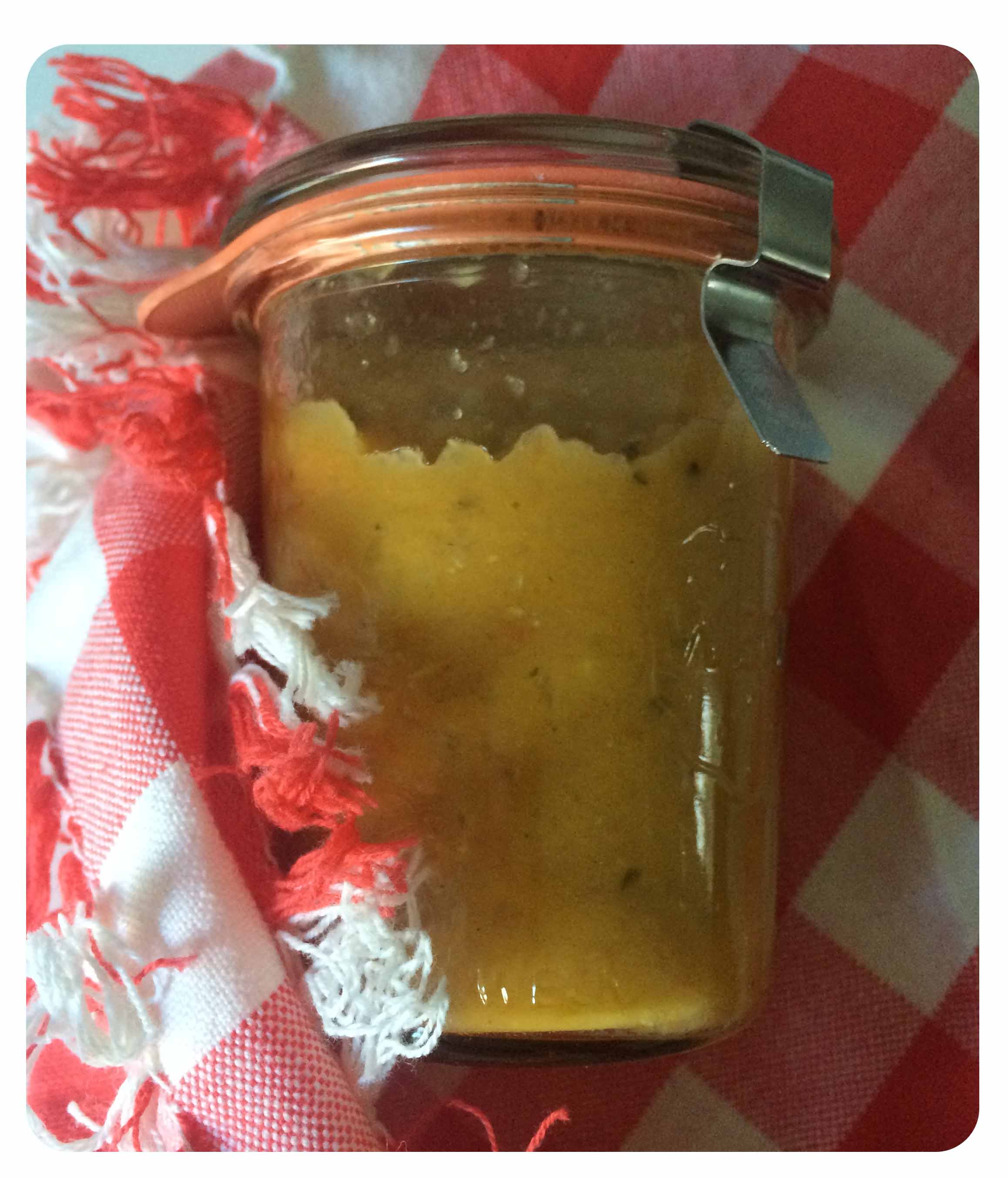 Pic by Franzi.
This is another treat I prepared for my Post aus meiner Küche exchange partner: A fruity Coulis de Tomates (aka tomato sauce) that captures the summer sun with its bright color and rich taste.
Recipe: Makes 4 jars.
Ingredients: 1 kg tomatoes (I used a colorful wild mix of different tomato colors), 3 TblSps olive oil, 300 g onions (diced), 3 garlic cloves (diced), 1 TSp oregano, 1 bay leaf, 1 thyme stem, 1 TSp curry powder, 1 knife point allspice, salt, pepper, 1 TblSp sugar.
Preparation: Peel the tomatoes and cut them into small pieces. Heat the olive oil in a big pot, add garlic and onions. Roast until tender, then add tomatoes, oregano, bay leaf, thyme, curry powder, allspice, salt,pepper and sugar. Cook for app. 45 minutes. Season with salt and pepper. Take out the bay leaf and the thyme stem. Blend sauce and fill into twist-off jars (…or serve with pasta …or freeze).
Enjoy!
Like always: All credits appear after clicking the links. If you are interested in putting ads on My so-called Luck feel free to email me for details.