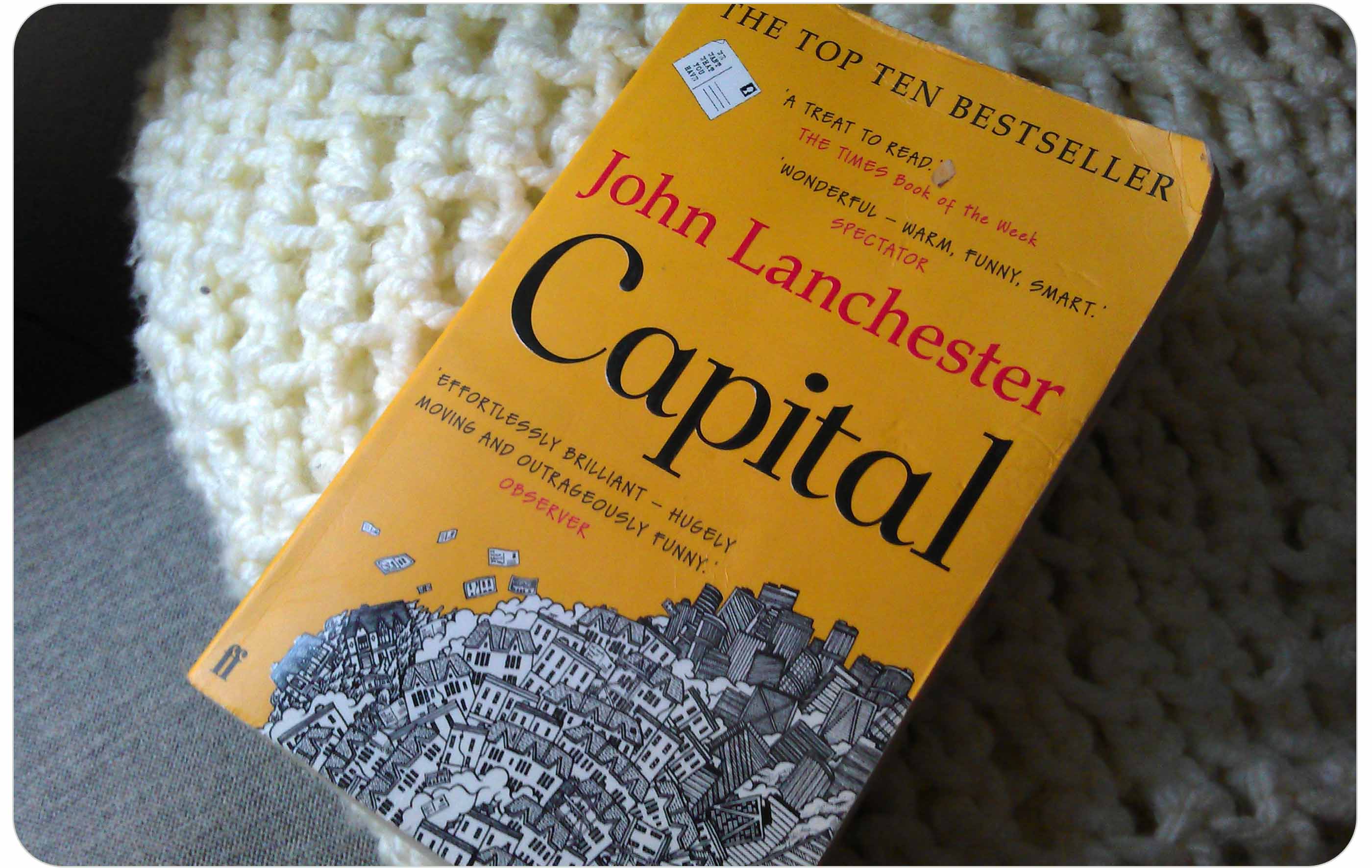 Pic by Franzi.
A colleague of mine gave me this book: Capital by John Lanchester. Since I follow the good-old book-nerd-rule to always give orange/yellow books a chance, I started to read it. This is what it's about:
The residents of London's Pepys Road regularly receive postcards with pictures of their own front doors and the line "We want what you have." … But that's not what's the book is actually about. It tells the stories of different suburban lifes: Of an old lady, born a long time ago in the same house she still lives in. Of a polish craft man who wants to save enough money to go back home and offer his parents a better life. Of a rich couple, who has lost the focus on what ordinary people can afford and what things – besides money – really count. There's even an incognito street artist (with huge Bansky references). Taken all stories together the book gives a perfect picture of the different but still stereotypical lifes in a big global city … like London.
I wish you a wonderful weekend! Which book will you start to read next?
Like always: All credits appear after clicking the links. If you are interested in putting ads on My so-called Luck feel free to email me for details.