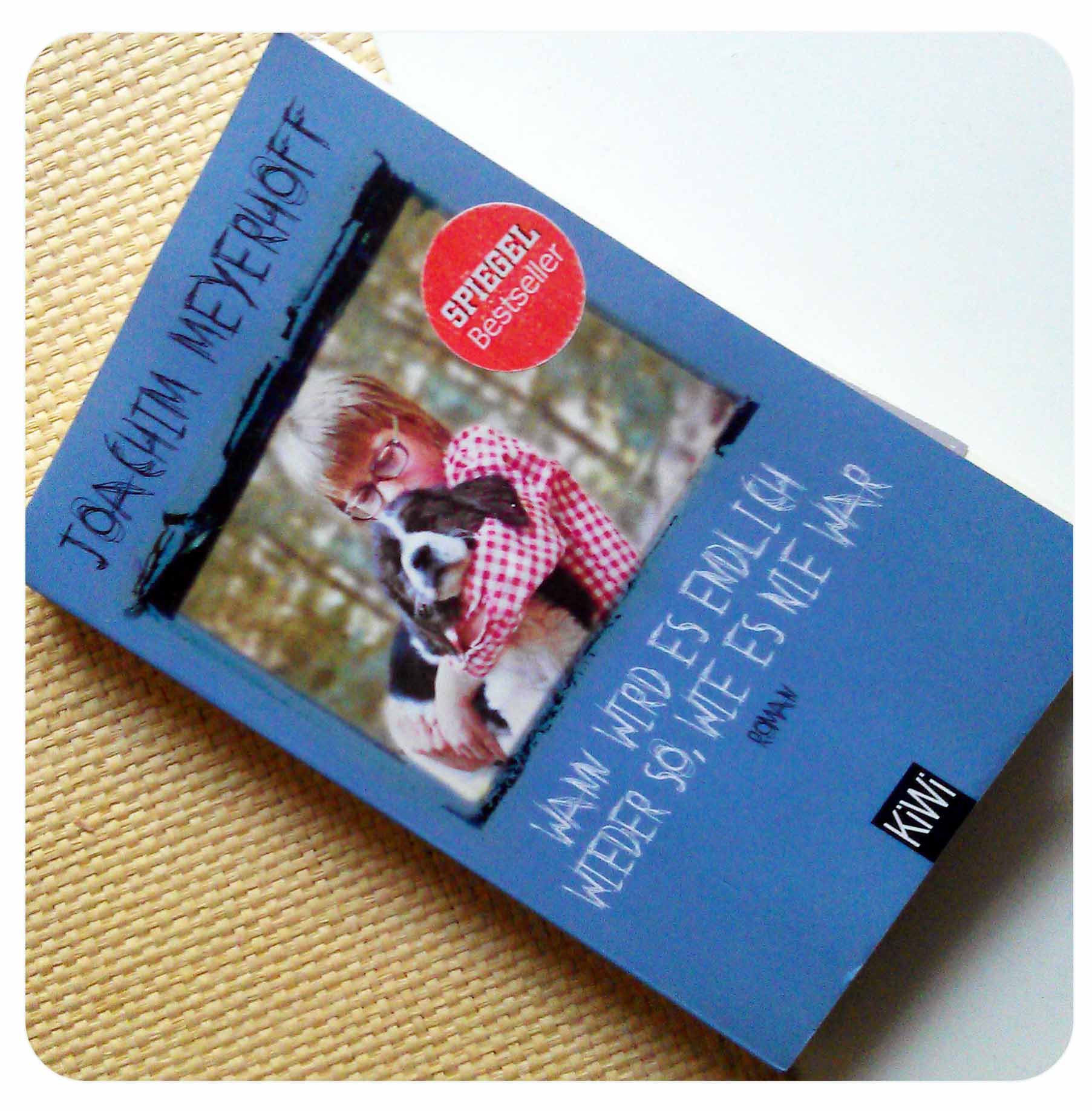 Pic by Franzi.
Joachim Meyerhoff's book Wann wird es endlich wieder so, wie es nie war was the first book I've read with my NEW book club in Hamburg. Since my old book club back in Osnabrück read only nonfiction, it was an experiment to start with a novel.
It's the story of Joachim Meyerhoff's childhood: His father was the head of a child psychiatrie in Schleswig, a small town in the north of Germany. Growing up there, he had to deal with the common problems of kids (like not to be allowed to watch TV in the night), not so common problems (like having fits of raving madness) or strange friends (from the psychiatrie) and his family with two older brothers and parents, who had their very own troubles. It's the story of becoming an adult, of dealing with the big and small problems of life and – foremost – it's a story about the relationship between Joachim and his father.
I adored Joachim Meyerhoff's writing style: He creates his very own visualizing words – "Besserwisserbruder", "das grüne Mädcheninsekt" or "die Sackgasse Jähzorn". It was a wonderful read with a lot of discussion potential. So, the experiment worked!
I wish you a wonderful weekend – with many lazy reading hours!
Like always: All credits appear after clicking the links. If you are interested in putting ads on My so-called Luck feel free to email me for details.