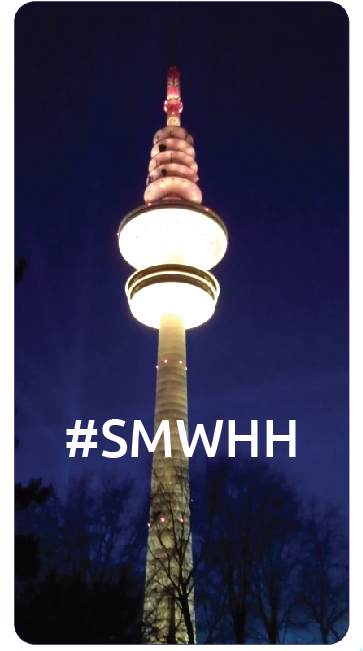 Pic by Franzi.
"We are right in the middle of the digital revolution."
Last week I happily joint another Social Media Week. This time in Hamburg. Those are the things I learned at the #SMWHH:
About Facebook:
"Every 2nd organization in the U.S. posts at least one video per week on Facebook."
"You can tell a good story in one post … or in ten."
"A post that would have been okay in the past, is made perfect by a professional writer today."
"Social media are not a channel anymore, it's a mindset."
"Today the organic reach of a Facebook post is 6% of your followers, in short time it will be 0%."
"Organic reach is like a gully – nothing is projectable."
10 Reasons to use twitter (by Christiane Brandes-Visbeck):
1. The first to know. Knowledge is power.
2. Recognizing trends. Being innovative.
3. Following experts and influencers. …and becoming one.
4. It's the taking part that counts! Twitter users belong to the information elite.
5. Networking like a pro.
6. Becoming an ambassador for your label.
7. Speaking for the organization …with your own words.
8. Showing the own competence. Being visible as an expert.
9. Social selling.
10. Formulating your own thoughts – and being heard.
About the start-up culture & networking in Germany:
"People don't have a connection in Germany…. Everything starts really isolated. Networking and helping each other out has to be part of the culture."
About journalism in a field of special-interest:
"The internet promotes specialists."
"Niche journalism empowers the own label."
"Niche journalism needs passion, passion, trust, marketing and business sense."
I wish you a wonderful start into the new week. May it be a social one :)!
Like always: All credits appear after clicking the links. If you are interested in putting ads on My so-called Luck feel free to email me for details.