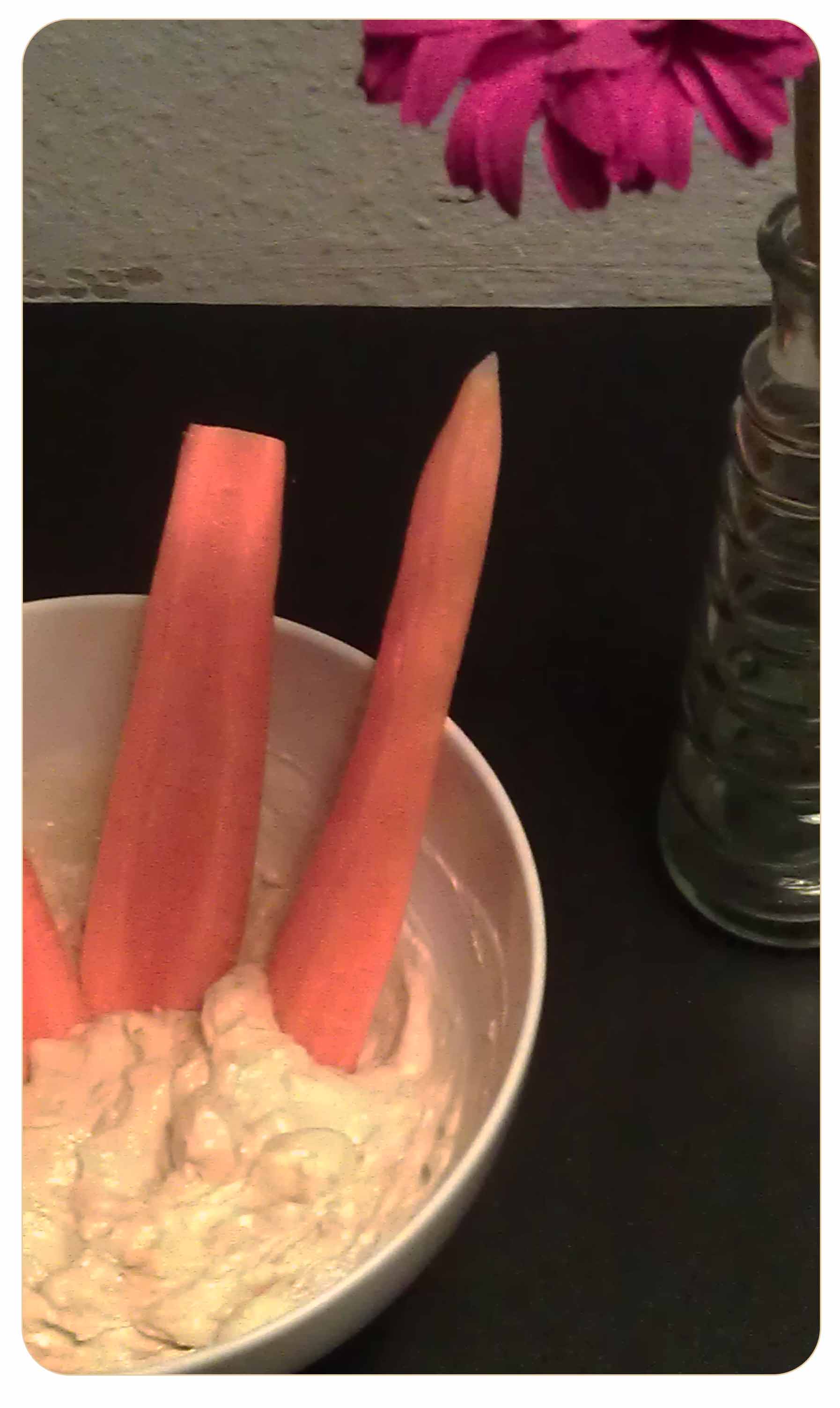 Pic by Franzi.
I know, I know … I already hear you saying that vegetable sticks and a dip is not a REAL meal. But I don't care. We are in week two of my monthly challenge of eating raw. This was my dinner yesterday. Some days simply require fast acting …and this (raw) dip is prepared very fast :).
Recipe:
Ingredients: App. 4 TblSps peanut butter, 2 TbSp crème fraîche, 1 ripe banana, a dash of honey.
Preparation: Squeeze the banana with a fork, then mix with the other ingredients until a smooth texture is reached. Season with honey. Serve with vegetable sticks (carrots, cucumber …or crisps ;)),
Enjoy!
Like always: All credits appear after clicking the links. If you are interested in putting ads on My so-called Luck feel free to email me for details.