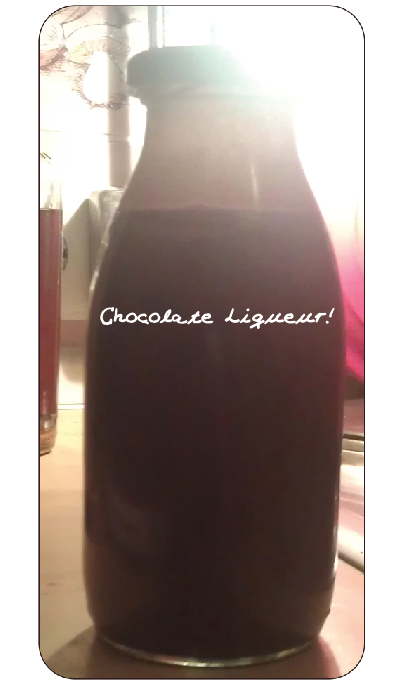 Pic by Franzi.
Chocolate Liqueur: Last-minute gift for friends or family & a sweet treat for myself!
Recipe: Makes 1 liter.
Ingredients: 500 ml heavy cream, 100 g milk chocolate couverture, 75 g sugar, 50 g cocoa powder, 25 g honey, 300 ml rum
Preparation: Melt the chocolate in a double-boiler. Combine sugar and cocoa powder and slowly mix with 100 ml cold water until a smooth texture is reached. Boil up the heavy cream, mix in the sugar/cocoa, the melted chocolate and the honey. Let cool-down (stir in between) and finally add the rum. Mix well and fill in a bottle. Shake before serving.
Enjoy!
Like always: All credits appear after clicking the links. If you are interested in putting ads on My so-called Luck feel free to email me for details.