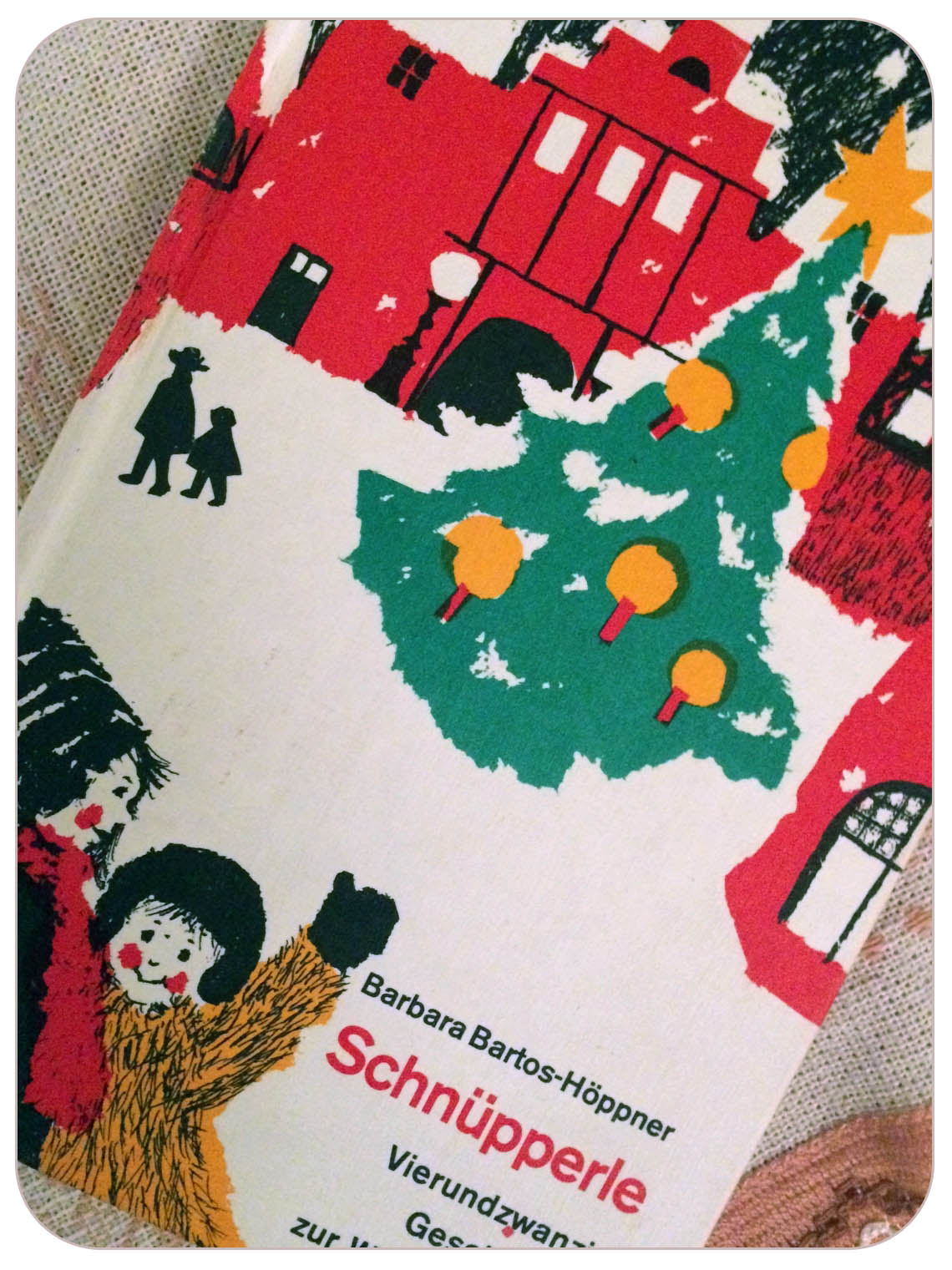 Pic by Franzi.
Do you have any X-Mas reading rituals? I am always buying a kitschy novel (this year I am reading this one) … and I read the 24 stories of Schnüpperle.
Schnüpperle is a little boy who cannot await X-Mas eve. He and his older sister Annerose are having every day a new little sweet adventure that brings them nearer to the big moment under the X-Mas tree. This story is told so heart-warming and cute that I am looking forward to reading an episode every night before sleeping.
I wish you a wonderful weekend, filled with relaxed and heart-warming pre-Christmas moments!
Like always: All credits appear after clicking the links. If you are interested in putting ads on My so-called Luck feel free to email me for details.