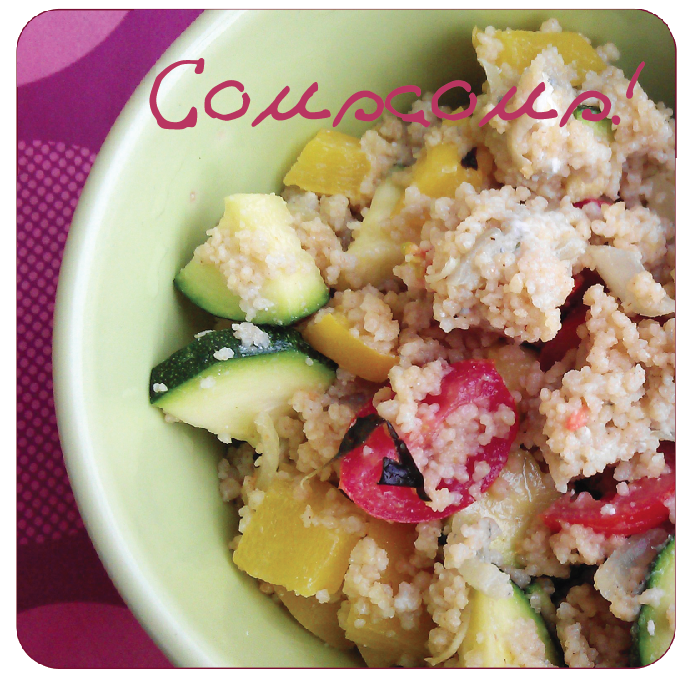 Pic by Franzi.
Last week, after an exhausting sports session I decided to rush afterwards into the supermarket and to treat myself with something delicious. The big question was: What should I prepare? Something hearty because I deserved it after a hard training? Something healthy, so that I wouldn't diminish the whole effect of the training? Or a new creation with my all-time-favorite grain: Couscous!! I decided to try the latter. Then, I was a bit creative and combined it with hearty gorgonzola and fresh ment. Voilá, there it was: A delicious hearty/healthy/fresh after-sports dinner!
Recipe: Serves 3-4.
Ingredients: 1 cup couscous, 1 handful mint leaves (cut into little pieces), 200 g cherry tomatoes (quartered), 1/2 zucchini (cut into pieces), 1 onion (diced), 1 yellow bell pepper (cut into pieces) 150 g gorgonzola (cut into pieces), salt, pepper, a dash of sugar, olive oil.
Preparation: Stir the couscous with 1 cup of cooking water and let it rest for 5 minutes. Heat the oil in the pan, roast the onion and add the zucchini and the bell pepper. Let roast for app. 3 minutes. Add couscous and roast for one more minute. Add tomatoes, ment and gorgonzola. Mix and season with pepper, salt and sugar.
Enjoy!
P.S. Do you remember Vivien's Couscous Salad?
Like always: All credits appear after clicking the links. If you are interested in putting ads on My so-called Luck feel free to email me for details.