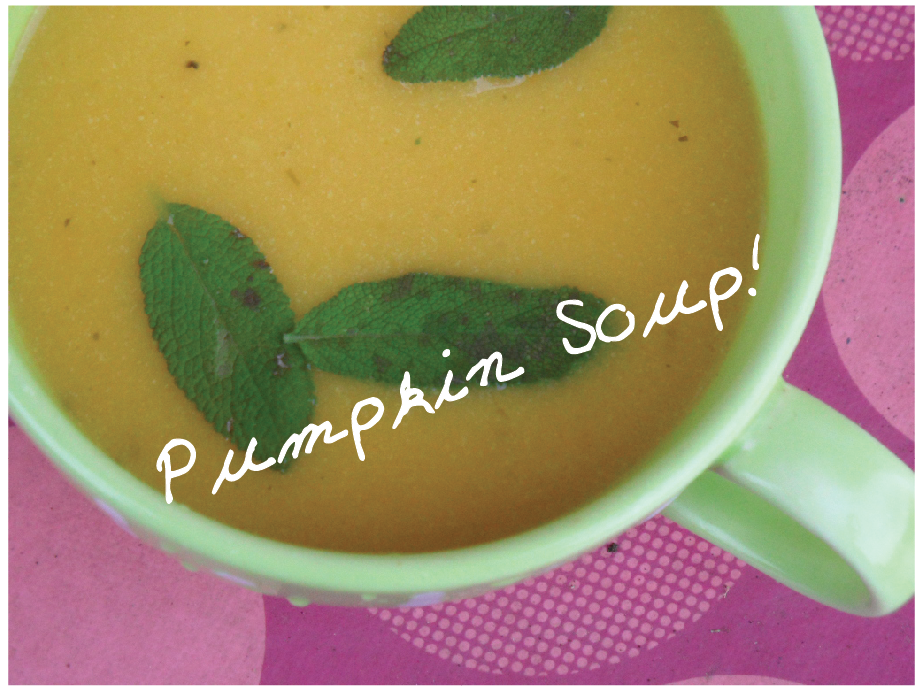 Pic by Franzi.
A simple seasonal recipe. A classic. Pumpkin soup seems to be served everywhere right now. Also in my kitchen. Here's the recipe I use every year again….
Recipe: PRINT version

Ingredients: 1 kg butternut pumpkin, 3 TblSps butter, 1 onion (sliced), 1 garlic clove (dashed), app. 900 ml vegetable stock. 1 TblSp ground ginger, 2 TblSps lemon juice, 1 bay leaf, 300 ml milk, salt, pepper, 2 TblSps white wine vinegar, a few sage leaves to garnish.
Preparation: Peel the pumpkin and remove the seeds. Cut the flesh into cubes. Melt the butter in a big pot, add the garlic, onion and ginger. Fry gently until soft. Add the pumpkin, toss with the onion for a few minutes. Add the stock and bring to boil. Add the seasoning (salt, pepper, bay leaf, lemon juice, vinegar). Cover and simmer gently for app. 20 minutes. Discard the bay leaf and blend the soup until smooth. Add the milk and reheat gently. Adjust the seasoning. Garnish with the sage leaves.
Enjoy!
Like always: All credits appear after clicking the links. If you are interested in putting ads on My so-called Luck feel free to email me for details!