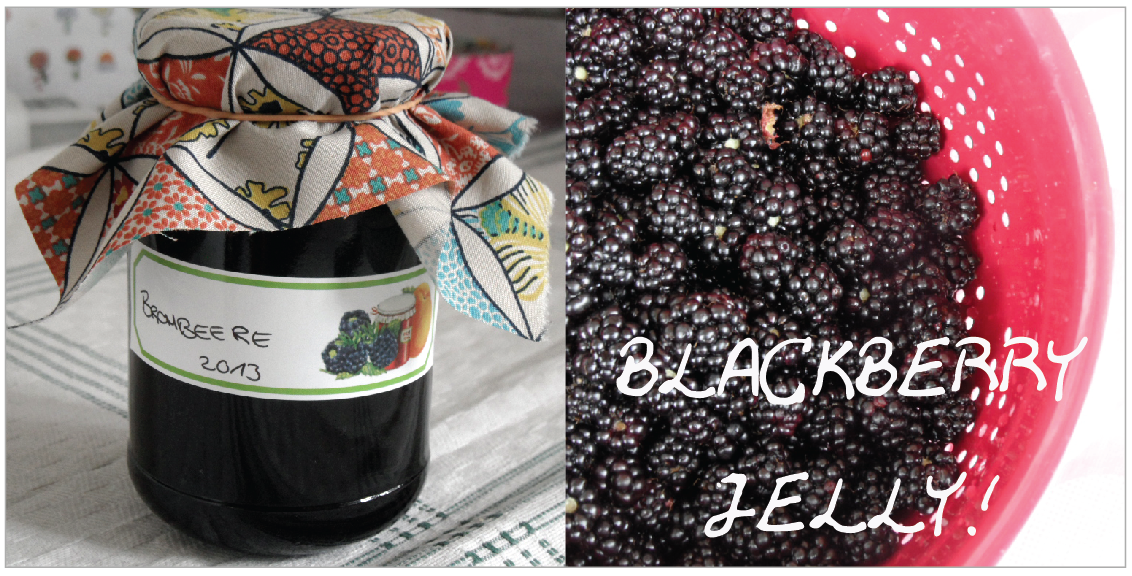 Pic by Franzi.
Blackberries are currently EVERYWHERE! In our allotment garden we have a few bushes which have the big advantage that they don't posses spikes and one can harvest them easily without any big injuries. The berries you see above on the other hand were paid with pain and sweat because I collected them from the wild bushes near the train rails at Osnabrück's Buhrenkamp. – Nevertheless it was fun to harvest them, trying and failing to reach the sweet and best looking berries at the top of these enormous bushes! Oh, and in the end I used them to prepare blackberry jelly for sweat breakfasts that remind me even on colder days that there once was summer…
Recipe:
Ingredients: App. 1 kg fresh blackberries, 250 ml water, 250 g 1:2 jam sugar.
Preparation: In a big pot, heat the berries and the water until they are cooking. Thereby, squeeze the berries with a fork or a masher. Let cook for three more minutes. Strain the berry mixture and save the juice. In a big pot, heat the juice together with the jam sugar until it cooks, cook for three more minutes. Remove the foam from the top of the jelly mixture (with a skimmer) and fill the hot mixture immediately into sterilized twist-off glasses.
Enjoy!
Like always: All credits appear after clicking the links. If you are interested in putting ads on My so-called Luck feel free to email me for details!