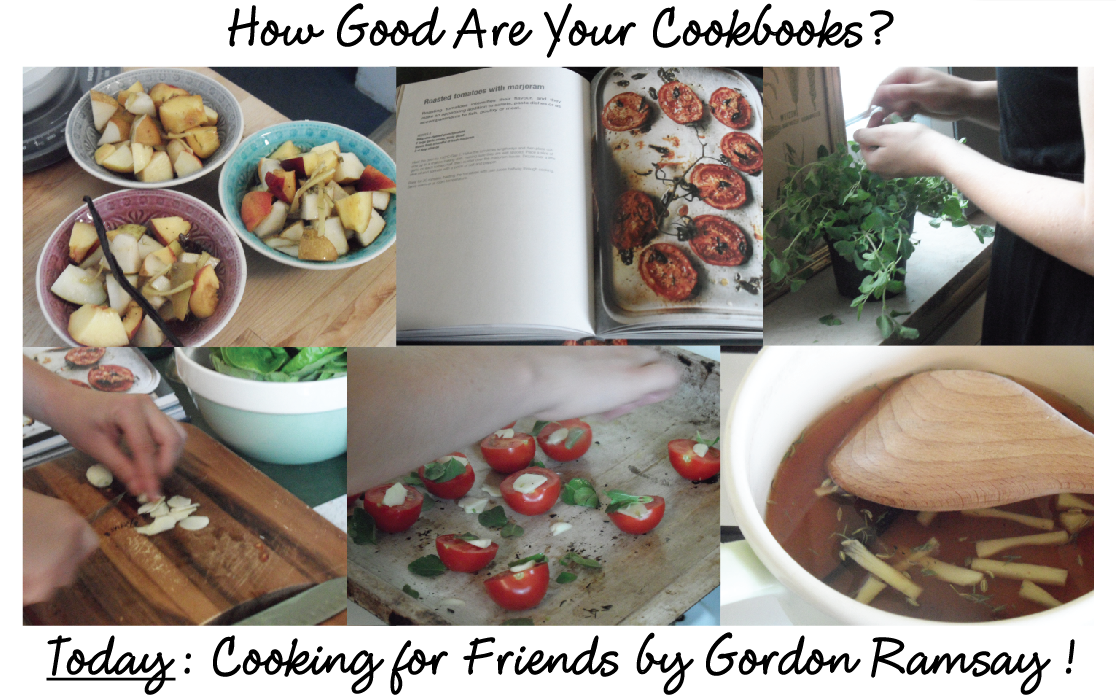 All Pics by Franzi.
Yes! A new cookbook has been tested! And which cookbook would fit better to this week's Dining With Friends topic than Gordon Ramsay's Cooking For Friends?! This book can be found in the kitchen of my pal Sophie who invited me over to find out if Gordon Ramsay's recipes are really as irresistible as countless English moms claim…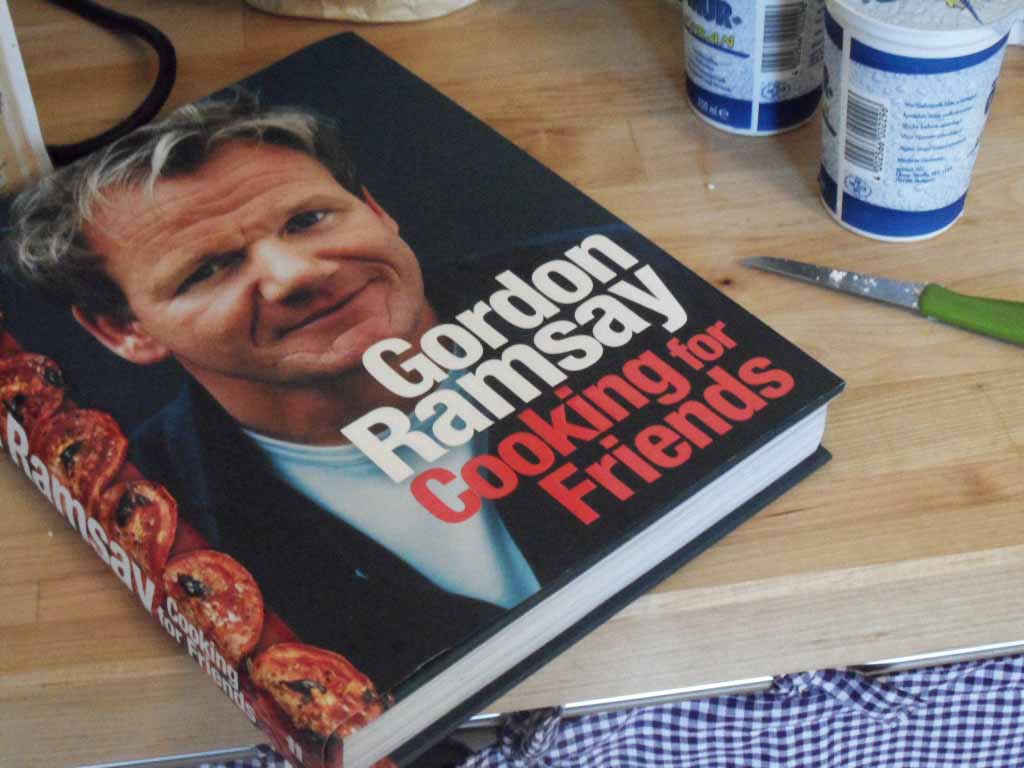 Here comes our little menu:
We combined our starter – the oven roasted tomatoes with marjoram  – with our main dish – Pasta with Lemon, Feta and Basil: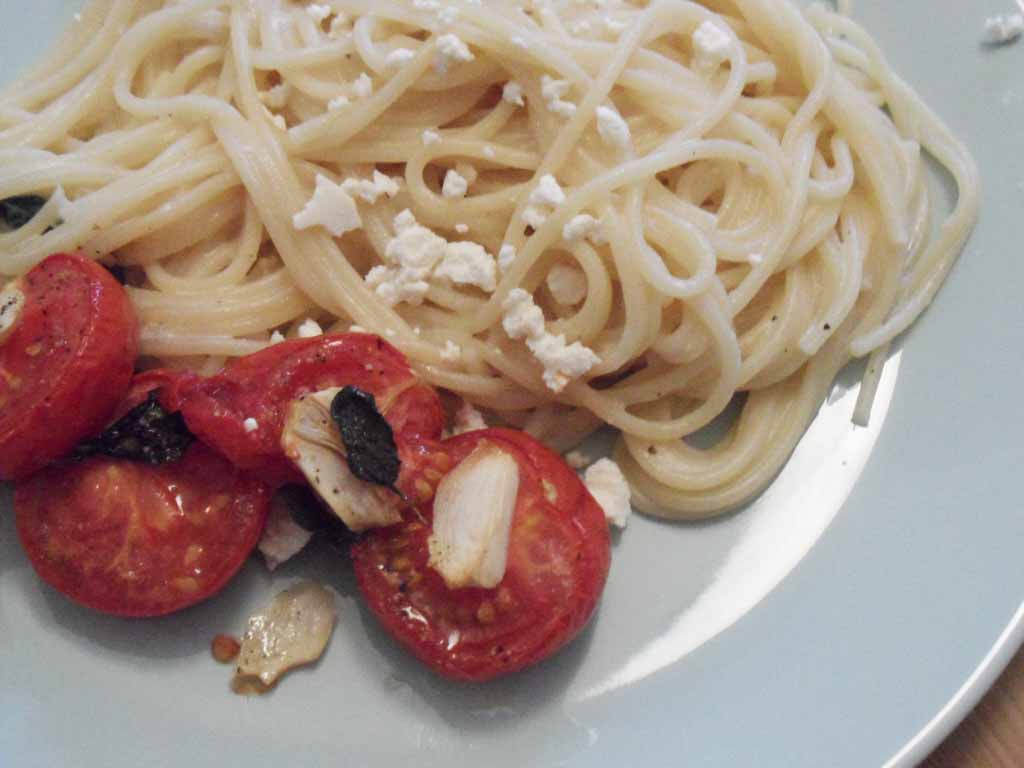 The tomatoes were easy-peasy made as was the pasta. The combination with lemon, feta and basil is not that common but tasted fresh and hearty at the same time. The perfect summer dish! You don't need a lot of ingredients for both recipes and nothing that can't be found in any ordinary supermarket (like we all know is not always the case for recipes).
As dessert we made a summery variation of his recipe for Autumn fruit salad with thyme and ginger: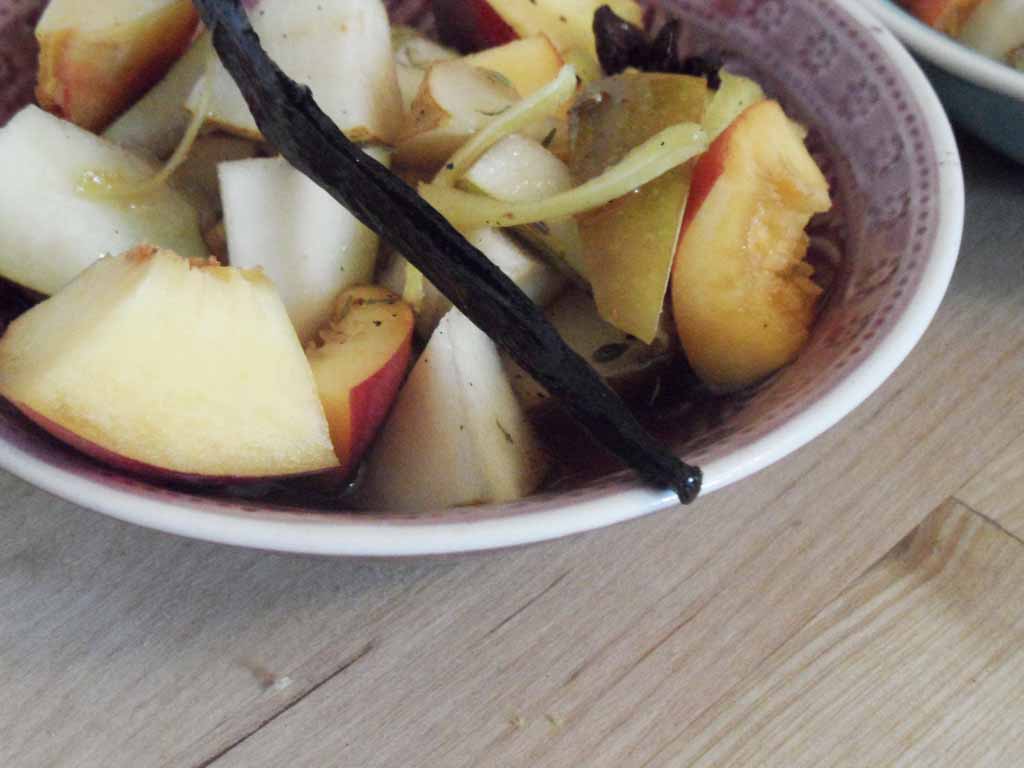 Since we have August, we substituted the plums with peaches, which worked out very good. The dressing was sensational: Made with cane sugar, vanilla, aniseed and ginger it caused an explosion of different tastes on our tongues and is absolutely worth repeating!
Our end result: The book gets **** (from 5 stars).
The recipes were easy to make, the ingredients easy to get. Everyone found it delicious. The salad dressing gets an extra star. The only (little) thing that we found annoying was that the book contains not many pictures. In fact, we only chose recipes that had a picture because we often had problems to be inspired by only the written instructions. All in all it's a book that should be looked into when one invites friends over. For dinner or lunch or just a little snack :)!
 Do you still remember the other tested cookbooks? Nigella Express & Cook, Eat, Smile!
Like always: All credits appear after clicking the links. If you are interested in putting ads on My so-called Luck feel free to email me for details!