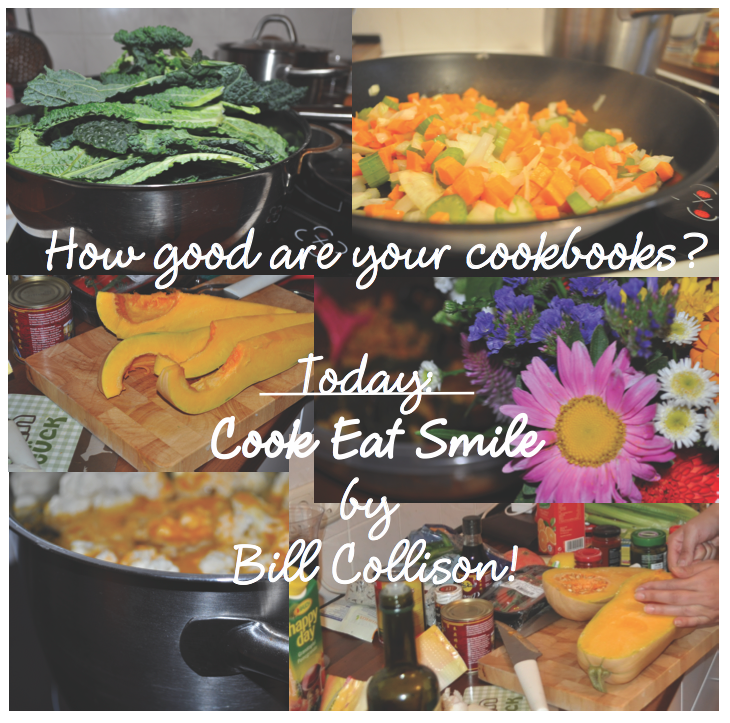 All photos by Dania!
Yippee, here comes the next cookbook 🙂 ! This time, Dania wanted to test Cook Eat Smile by Bill Collison. She saw this book, fell in love with it and its gorgeous pictures, bought it … and then never had the time to prepare something from it. Enough reasons to take it out of the bookcase, to blow away the dust and cook, cook, cook.
But first things first: This cookbook had actually an incredible hard testing team – we looked for recipes that are vegetarian (me), contain no mushrooms or potato fritters (Dania) & are without any casein or gluten or pineapple juice (Küken). Yap, like I said – it was difficult, …but we finally found three suitable recipes. You may think that this was already the most complicated part of our testing party, but then we started shopping the ingredients: Two people and four (!) stores later (This scenario didn't happen in a small village town. – It was Hamburg.) we had 95% of everything we needed. Then the fun part started…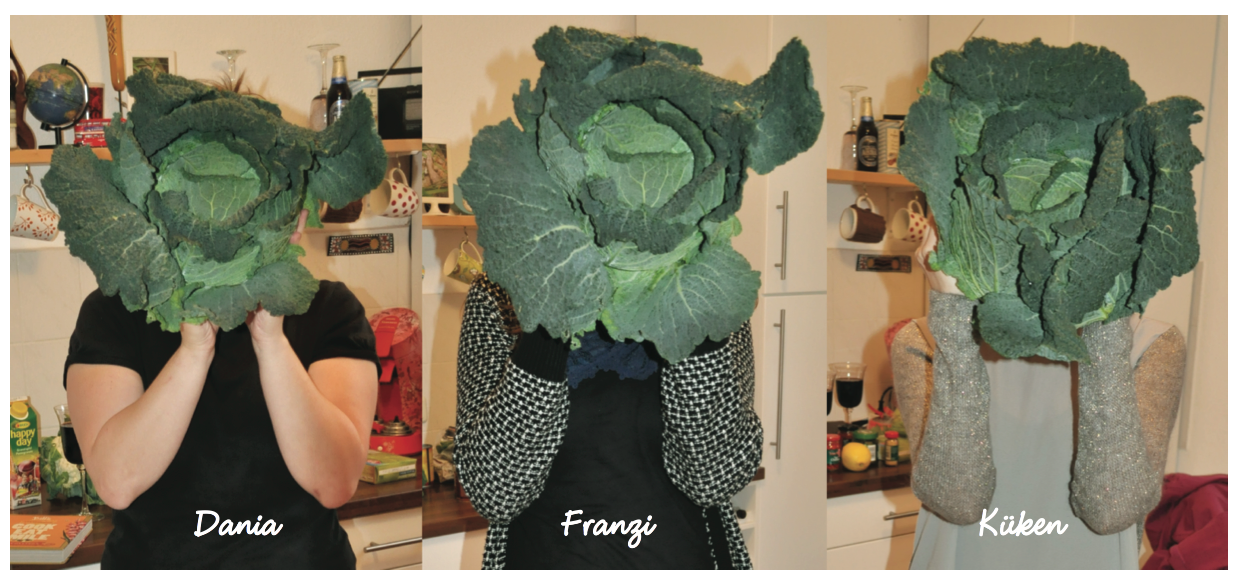 The testing team.
We cooked, drank red wine (and a little bit salmiakki) and ATE. The whole procedure took a while (around three hours) – but afterwards, three smiling, happy and full women (without any bellyache) sat around Dania's dining table, ready to start into Hamburg's night life (and its unique characters).
Our end result: The book deserves **** (from five stars). Everything was delicious. The one star missing is caused by some difficulties in getting all needed ingredients (Do you ever heard of Cavolo Nero or palm sugar?!) and a relative long preparation time (the curry needed at least 1,5 hrs).

1. Starter: Roast Tomato and Orange Soup: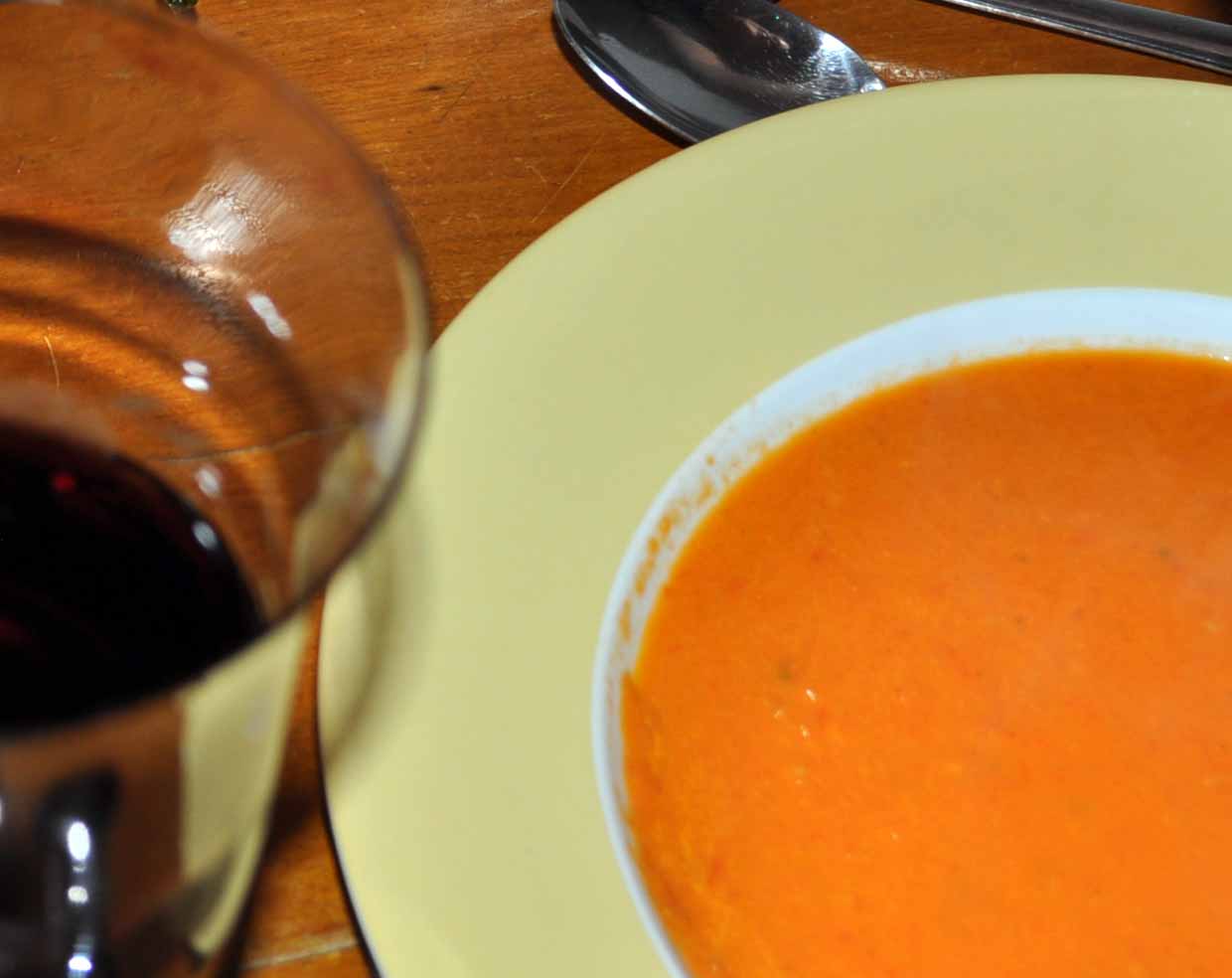 …Three women and all we were able to say was "Incredible delicious." or "Life can be so good.". That's how excellent this simple-made soup tasted. Rumor has it this recipe was already used a second time in Dania's household.
2. Side Dish: Spiced Cauliflower and Chickpeas Salad: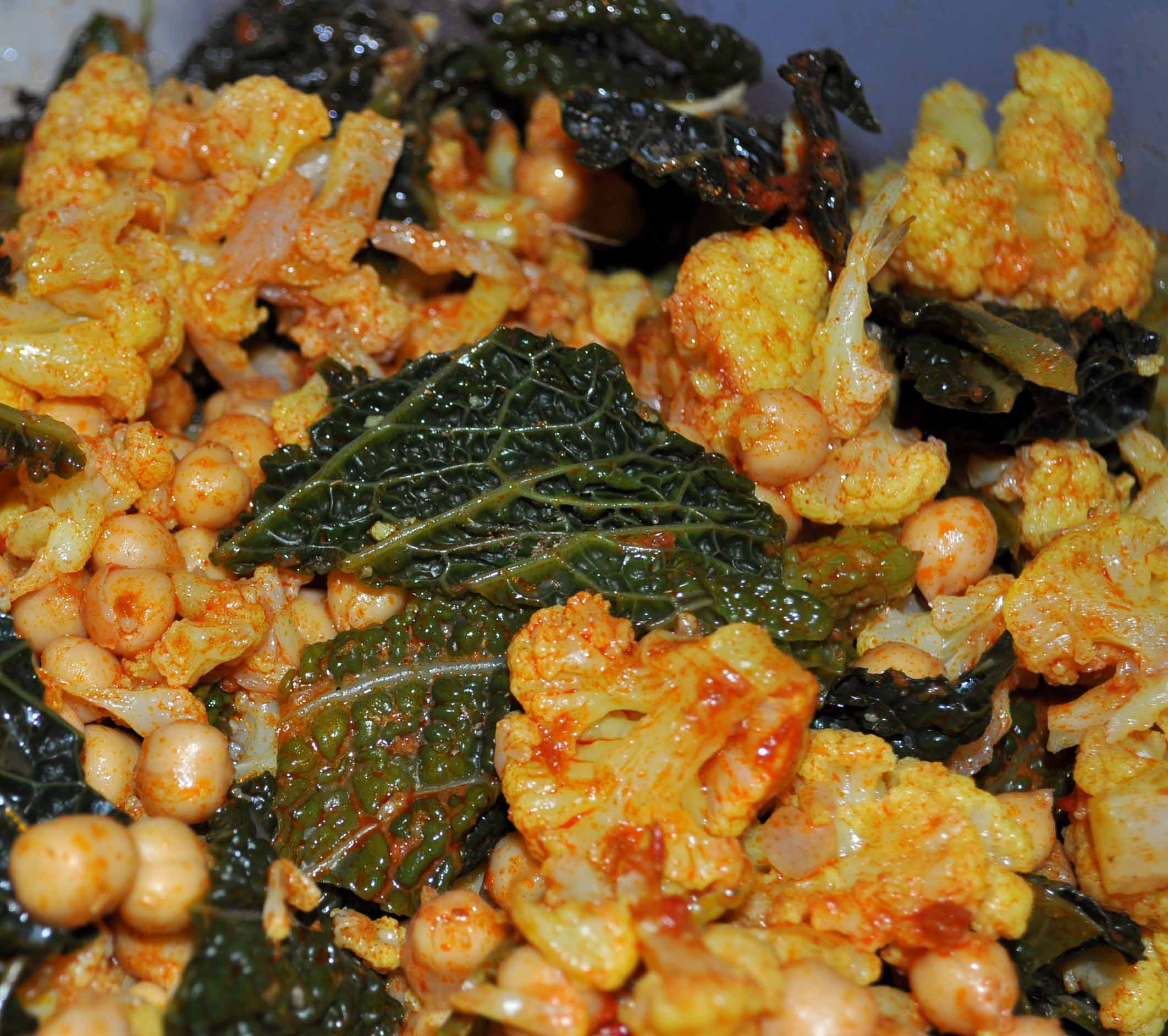 …An exotic variant of a winter salad. We used savoy instead of the Cavolo Nero. I liked the heat of the dish, but this was not the consensus. A dish that tastes healthy and different, but not something that urgently has to be repeated.
3. Main Dish: Pumpkin and Coconut Curry: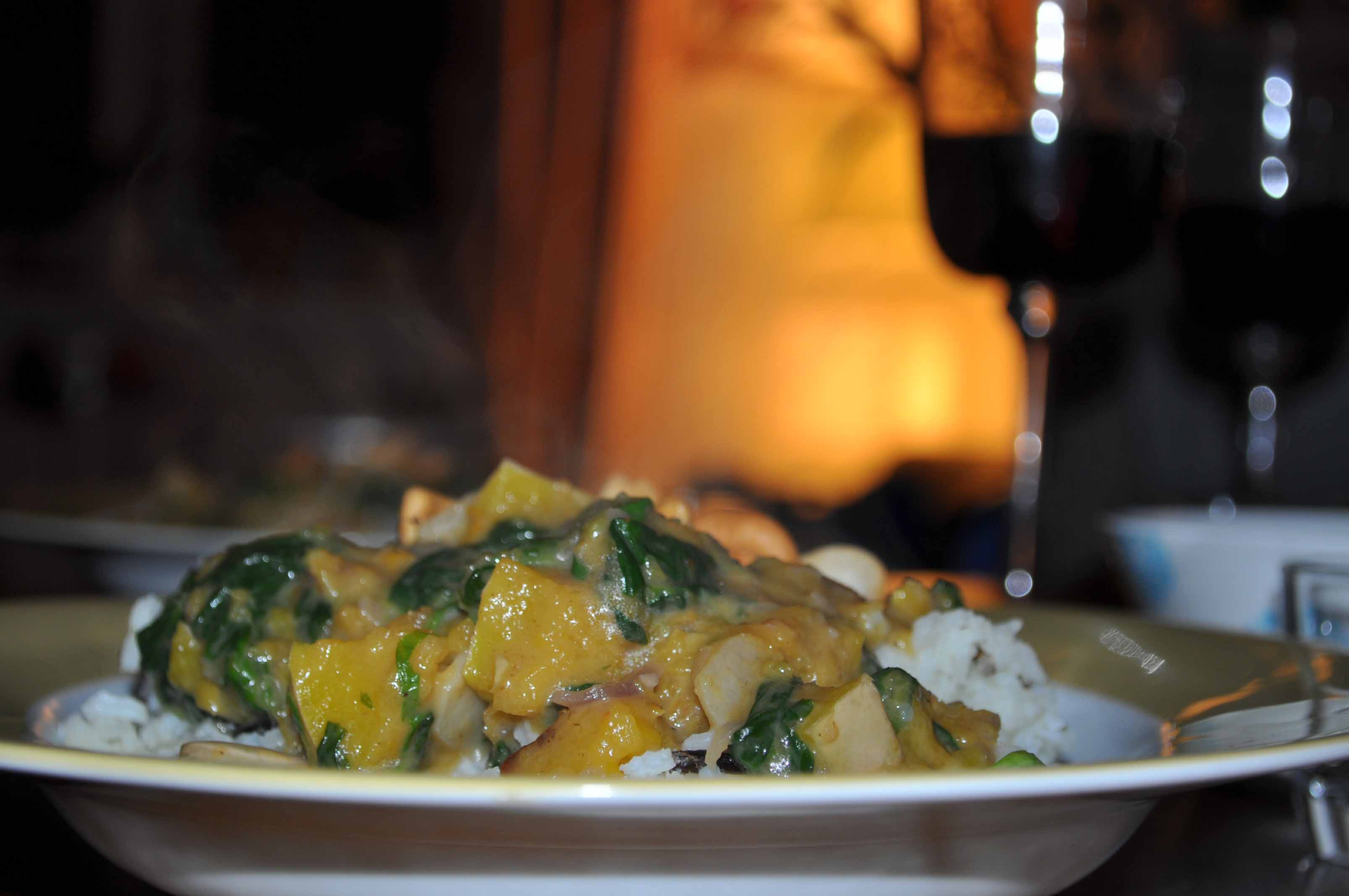 … I'm a big curry (& pumpkin) fan. So I really looked forward to our main dish. Despite the quite long preparation time and some uncommon ingredients, I definitely plan to repeat this recipe soon. It tasted full and rich and Indian and … delicious.
BTW: Since THIS book counts to my favorites, the title of Cook Eat Smile alone was worth testing it.
Do you still remember our last tested cookbook? Nigella Express!
Like always: All credits appear after clicking the links. If you are interested in putting ads on My so-called Luck feel free to email me for details!